The Board of Directors of the Pisacano Leadership Foundation, Inc. (PLF) is pleased to announce its selections for the 2019 Pisacano Scholarships. Each recipient is noted as an outstanding medical student who has made a commitment to enter the specialty of Family Medicine.
The 2019 Pisacano Scholars are:
Elana Curry – The Ohio State University College of Medicine
Elisa Glubok Gonzalez – Warren Alpert Medical School of Brown University
Sarah Hotovy – University of Nebraska Medical Center
Kyle Lau – University of Minnesota Medical School
Shauna Milne-Price – University of Washington School of Medicine
The scholarships, valued up to $28,000 each, are awarded to students attending U.S. medical schools who demonstrate a strong commitment to the specialty of Family Medicine. In addition, each applicant must show demonstrable leadership skills, superior academic achievement, strong communication skills, identifiable character and integrity, and a noteworthy level of community service. Since 1993, the PLF has selected 151 outstanding medical students. Approximately 2,750 applicants representing more than 140 medical schools competed for these scholarships.
Each Pisacano Scholar received an endorsement from his or her medical school prior to being reviewed by the Selection Committee. The Selection Committee is comprised of the distinguished members of the PLF Board of Directors and over 300 participating family physicians. The Scholarship program provides educational programs, leadership training and funding for outstanding 4th-year medical students who have been identified as the future leaders in the field of Family Medicine.
The Pisacano Leadership Foundation, Inc. was created in 1990 by the American Board of Family Medicine in tribute to the founder and first Executive Director of the ABFM, Nicholas J. Pisacano, M.D. (1924-1990). Dr. Pisacano is acknowledged around the world as one of the leaders in the effort to recognize Family Medicine as a major specialty. His perseverance was finally rewarded in 1969 when the American Board of Family Medicine was designated as the sole agency responsible for the certification and recertification of family physicians. The American Board of Family Medicine continues to serve this role and is considered a leader in assuring primary care to all Americans.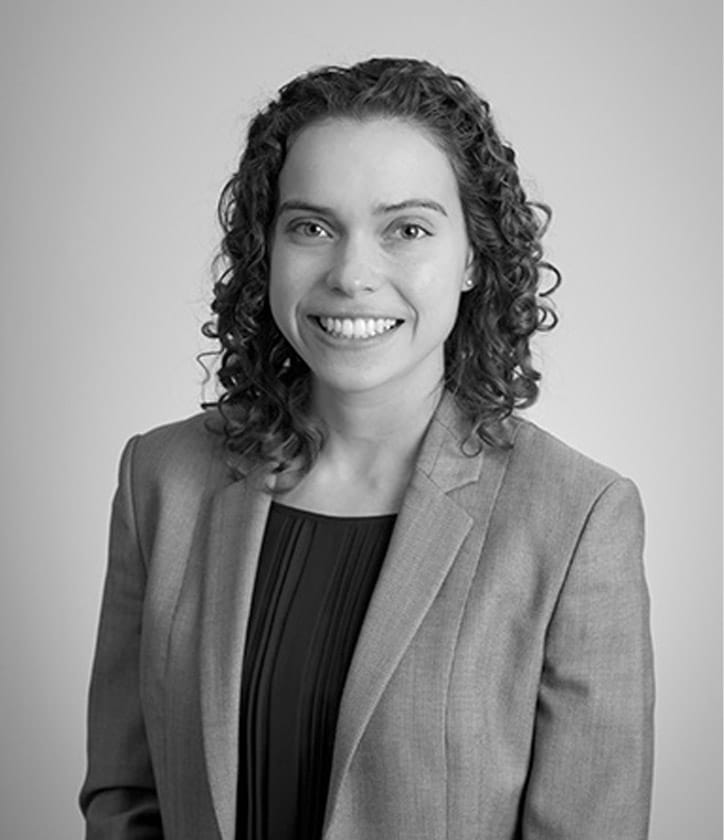 Elana Curry, a 2019 Pisacano Scholar, is a 4th-year medical student at The Ohio State University (OSU) College of Medicine. She is originally from Shaker Heights, Ohio. Elana graduated summa cum laude from The Ohio State University with a Bachelor of Science in Public Health and a minor in Statistics. She received a Dean's scholarship to attend the OSU College of Medicine and was recently inducted in the Gold Humanism Honor Society.
As an undergraduate student at OSU, Elana was chosen as one of 12 students to receive The Ohio State University Presidential Scholarship. Elana co-founded and served as co-president of ENCompass: Empowering Neighborhoods of Columbus. This organization works to connect underserved Columbus community members with medical and social resources critical to their health and wellbeing. She now continues to serve ENCompass as an advisory board member. Beginning her freshman year of college, Elana completed research in the Center of Excellence in Regulatory Tobacco Science. Her research culminated in an honors thesis and publication of a peer-reviewed paper on electronic cigarette use and tobacco cessation. Elana spent two years working with the Pure Water Access Project (PWAP), a non-profit organization dedicated to combating the global water crisis by using research to create impactful and sustainable water projects. As a research fellow, Elana planned and implemented PWAP's water projects in El Salvador. In her senior year, Elana served as the public health student representative for the OSU Hotspotting Initiative, where she provided care coordination for super-utilizers of healthcare on an interprofessional team.
Elana has continued her leadership and community service since beginning medical school. In her second year, as president of OSU's Family Medicine Interest Group (FMIG), Elana and her peers provided students with extensive programming, volunteer opportunities, and shadowing experiences that enabled classmates to explore the specialty of family medicine. During her time as FMIG president, the organization was awarded the FMIG Program of Excellence Award by the American Academy of Family Physicians (AAFP). Additionally, Elana serves as a student representative for the Central Ohio Academy of Family Physicians and as a public policy committee member for the Ohio Academy of Family Physicians. She served two terms as the AAFP Student Representative to the American Medical Association (AMA), where she loved working to shape policy that will increase quality, equitable healthcare for all. Two years ago, Elana founded a student-run free auricular acupuncture clinic to address the lack of integrative medicine to low-income communities. Since the inaugural night, the clinic has treated over 250 patients. She is also the Student Director of the 2020 Humanistic Elective in Activism, Reflective Transformation, and Integrative Medicine (HEART-IM), a month-long, American Medical Student Association-sponsored elective for 25 fourth-year medical students.
Elana is thrilled to become a family physician. Her personal mission is to advance healthcare for underserved communities by providing compassionate, holistic, prevention-focused care, creating healthcare models that improve all components of health, and advocating for our most vulnerable communities.