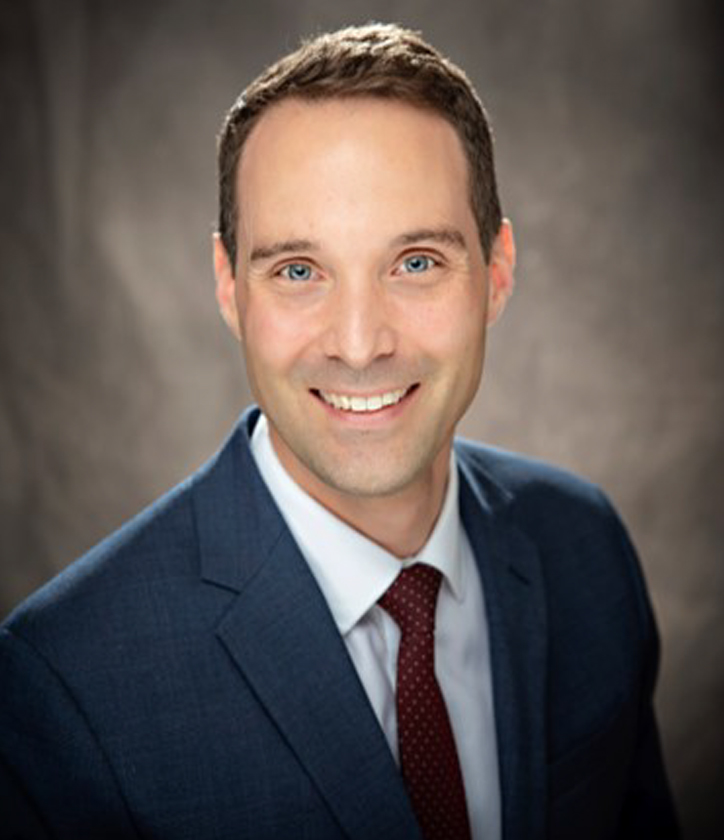 My path to medicine has not taken a traditional route, but my experiences have given me a unique perspective as a physician-scientist. I was born and grew up in Springfield, OH before moving to Nashville, TN to attend college at Belmont University. I went to college interested in Theology but discovered a love for biology and chemistry. An interest in cancer biology began to develop my senior year of college when my father was diagnosed with a head and neck cancer. Upon graduation I was unsure if I wanted to pursue a career in medicine or research. With limited research exposure I decided gain more practical laboratory experience.
My first research position came after graduation from college with a short stint at the UCLA Jonsson Comprehensive Cancer Center studying biomarkers in prostate cancer. When my girlfriend, now wife, started law school in Cleveland, I moved across country to take a position studying cancer genetics at Case Western Reserve University in the laboratory of George Stark, a well-respected molecular geneticist. Over the next several years I worked as a research assistant, eventually taking on an independent research project and authoring several articles in peer-reviewed cancer journals.
It was not until I moved to Columbus, OH and began working under the mentorship of Robert Baiocchi that I began to realize my passion for applied immunology. I decided to formalize my research education in Dr. Baiocchi's lab entering the comparative medicine PhD program. My PhD work focused on identifying and targeting immune escape mechanism in Epstein-Barr virus (EBV)-driven lymphomas. My research interest was on developing immune modulatory strategies to sensitize tumor cells to effector cell-mediated death. Using a novel translation inhibitor, silvestrol, we were able to elucidate targetable pathways both on the immune effector side, as well as on the tumor microenvironment that precipitate robust anti-tumor response. This work led to us to patent the immunomodulatory properties of the drug and will hopefully lead to phase I clinical trials to treat this aggressive and clinically difficult type of cancer.
During my graduate training I realized my interest in clinical medicine. Working with a physician-scientist provided an alternative template for what my career could be. My training felt incomplete, I wanted to directly address clinical need and build relationships with patients. To this end, I entered medical school shortly after graduating from my PhD in 2016 with the intention to treat people with the same diseases I studied for many years.
During medical school, I thrived on internal medicine services, and hematology in particular, where I was able to leverage years of research knowledge to better care for patients. Working on these services I was struck not only by the knowledge and dedication to patient care displayed by the physicians at OSU, but also by the diversity of interest in research, teaching, and quality improvement. It was seeing first-hand the ability to positively affect patients within a team of specialists that solidified my desire to pursue further training in a rigorous Physician Scientist Training Program. The strength of Ohio State's program, the incredible mentorship I have received here, the breath of enthusiastic collaborators, and available resources available through the James and Comprehensive Cancer Center made my decision to continue training at Ohio State an easy choice. I am excited to continue training to provide high level patient-centered care while pursuing my research interests to positively impact patients now and in the future.
I continue to have a strong interest in cancer immunotherapy which offers a promising therapeutic strategy for many malignancies, particularly those of hematologic etiology. Although many forms of immunotherapy have proven to be efficacious for many patients with refractory disease, the response rates vary greatly, and often result in a favorable outcome in only a fraction of those receiving treatment. Since its designation as the Science breakthrough of the year in 2013, immunotherapy has teetered on the precipice of revolutionizing cancer treatment. However, before this transformation of care can be fully realized, it is necessary to gain a better understanding the mechanisms of why these therapies fail and the development novel approaches to circumvent the inherent immunosuppressive nature of malignances. This is the great unmet need of cancer therapy today, and the area where I would like to make my impact in research.
In my free time, I enjoy spending time with my wife and two children.
Education
BS, Belmont University, 2012
PhD, The Ohio State University, 2016
MD, The Ohio State University College of Medicine, 2020
Honors
2013 American Society of Hematology Abstract Achievement Award
2014 American Society of Hematology Abstract Achievement Award
2015 OSU Presidential Fellowship Award
2017 OSU MDSR Roessler Scholarship
2018 Landacre Honor Society
2020 Department of Internal Medicine Award of Exceptional Aptitude
Patents
Baiocchi RA, , Lucas DM, Grever MR, Kinghorn AD. Immune Modulatory Properties of Silvestrol. US20140255432 A1, published Sep 11, 2014
Publications
Patton JT, Mayo LD, Singhi AD, Gudkov AV, Stark GR, Jackson MW. Levels of HdmX expression dictate the sensitivity of normal and transformed cells to Nutlin-3. Cancer Research. Mar 15;66(6):3169-76, 2006.
Kan CE, Patton JT, Stark GR, Jackson MW. p53-Mediated Growth Suppression in Response to Nutlin-3 in Cyclin D1-Transformed Cells Occurs Independently of p21. Cancer Research, Oct 15;67(20):9862-8, 2007
Cipriano R, Patton JT, Mayo LD, Jackson MW. 2010. Inactivation of p53 signaling by p73 or PTEN ablation results in a transformed phenotype that remains susceptible to Nutlin-3 mediated apoptosis. Cell Cycle. Apr 1;9(7):1373-9, 2010.
Alinari, L, Mahoney E, Patton JT, Zhang X, Huynh L, Earl CT, Mani, R, Mao Y, Yu B, Quinion C, Towns WH, Chen CS, Goldenberg DM, Blum KA, Byrd JC, Muthusamy N, Praetorius-Ibba M, Baiocchi RA. FTY720 increases CD74 expression and sensitizes mantle cell lymphoma cells to Milatuzumab-mediated cell death. Blood. 2011 Apr 28;117(17):4530-41.
Yan F, Alinari L, Lustberg ME, Martin LK, Cordero-Nieves HM, Banasavadi-Siddegowda Y, Virk S, Barnholtz-Sloan J, Bell EH, Wojton J, Jacob NK, Chakravarti A, Nowicki MO, Wu X, Lapalombella R, Datta J, Yu B, Gordon K, Haseley A, Patton JT, Smith PL, Ryu J, Zhang X, Mo X, Marcucci G, Nuovo G, Kwon CH, Byrd JC, Chiocca EA, Li C, Sif S, Jacob S, Lawler S, Kaur B, Baiocchi RA. Genetic validation of the protein arginine methyltransferase PRMT5 as a candidate therapeutic target in glioblastoma. Cancer Research. 2014 Mar 15;74(6):1752-65.
Patton JT, Lustberg ME, Lozanski G, Garmin S, Towns WH, Drohan CM, Lehman A, Zhang X, Bolon B, Li P, Kinghorn AD, Grever MR, Lucas DM, Baiocchi RA. Silvestrol exhibits direct anti-tumor activity while preserving EBV immune surveillance. Oncotarget. 2015 Feb 20;6(5):2693-708.
Hartlage AS, Liu T, Patton JT, Garman SL, Zhang X, Kurt H, Lozanski G, Lustberg ME, Caligiuri MA, Baiocchi RA. The Epstein-Barr virus lytic protein BZLF1 as a candidate target antigen for vaccine development. Cancer Immunol Res. 2015 Mar 3 (Ahead of Print)
Alinari L, Mahasenan KV, Yan F, Karkhanis V, Chung JH, Smith EM, Quinion C, Smith PL, Kim L, Patton JT, Lapalombella R, Yu B, Wu Y, Roy S,De Leo A, Pileri S, Agostinelli C, Ayers L, Bradner JE, Chen-Kiang S, Elemento O, Motiwala T, Majumder S, Byrd JC, Jacob S, Sif S, Li C,Baiocchi RA. Selective inhibition of protein arginine methyltransferase 5 blocks initiation and maintenance of B-cell transformation. Blood. 2015 Mar 5
Dugan JP, Haverkos BM, Villagomez L, Martin LK, Lustberg M, Patton JT, Martin M, Huang Y, Nuovo G, Yan F, Cavaliere R, Fingeroth J, Kenney SC, Ambinder RF, Lozanski G, Porcu P, Caligiuri MA, Baiocchi RA. Complete and Durable Responses in Primary Central Nervous System Posttransplant Lymphoproliferative Disorder with Zidovudine, Ganciclovir, Rituximab, and Dexamethasone. Clin Cancer Res. 2018 Jul 15;24(14):3273-3281.
Published Abstracts
Lucas DM, Alinari L, Patton JT, Kinghorn AD, Baiocchi RA, Grever MR. "The Protein Synthesis Inhibitor Silvestrol has In Vitro and In Vivo Efficacy in Aggressive B-cell Malignancies", NCI Translational Science Meeting, Washington, DC, June 28, 2011.
Yan F, Smith P, Alinari L, Ryu J, Yu B, Karkhanis V, Tae S, Patton JT, Wilding EE, Gordon K, Manhasenan K, Bhasin D, Agostinelli C, Pileri S, Byrd JC, Sif S, Li P-K, Li C, Baiocchi RA. Developing a novel class of drug to inhibit protein arginine methyltransferase 5 (PRMT5) enzyme dysregulation in mantle cell lymphoma. Blood (ASH Annual Meeting Abstract). 2011; 118:595 (Oral Presentation)
Patton JT, Lustberg ME, Garman SL, Kinghorn AD, Pan L, Lucas DM, Grever MR, Baiocchi RA. Silvestrol Modulates Direct Anti-tumor Activity against Epstein-Barr Virus (EBV)-Associated Lymphomas while Sparing Innate and Antigen Specific Adaptive Immunity. Blood (ASH Annual Meeting Abstracts). 2011; 118:104 (Oral Presentation)
Alinari L, Mahoney E, Patton JT, Zhang X, Huynh L, Earl CT, Mani R, Mao Y, Yu B, Towns WH, Chen C-S, Goldenberg DM, Blum KA, Byrd JC, Muthusamy N, Prætorius-Ibba M, Baiocchi RA. FTY720 increases CD74 expression and sensitizes mantle cell lymphoma cells to milatuzumab-mediated cell death. Blood (ASH Annual Meeting Abstract). 2011; 118:600. (Oral Presentation)
Martin K, Lustberg ME, Yan F, Patton JT, Porcu P, Nuovo G, Cavaliere R, Baiocchi RA. Successful treatment of Primary Central Nervous System Post-Transplant Lymphoproliferative Disorder (PCNS-PTLD) with Zidovudine (AZT), Ganciclovir (GCV), Rituximab and Dexamethasone: a Single-Institution Case Series. Blood (ASH Annual Meeting Abstract). 2011; 118:3067.
Alinari L, Yan F, Smith P, Patton JT, Quinion C, Yu B, Earl CT, Lustberg ME, Villagomez L, Hertlein EK, Byrd JC, Ayers L, Motiwala T, Majumder S, Li C, Sif S, Jacob ST, Baiocchi RA. Protein Arginine Methyltransferase 5 (PRMT5) Overexpression Is Essential for Epstein-Barr Virus-Driven B-Cell Transformation. Blood (ASH Annual Meeting Abstracts). 2012; 120:2378.
Patton JT, Hartlage AS, Pan L, Lustberg ME, Drohan CM, Martin MF, Kinghorn AD, Caligiuri MA, Grever MR, Lucas DM, Baiocchi RA. Silvestrol Modulates Indirect Anti-Tumor Activity and Potentiates Immune Response to Epstein-Barr Virus-Driven Lymphoproliferative Disease. Blood. (ASH Annual Meeting Abstracts) 2013; 122:4422.
Dugan J , Haverkos BM, Martin KL, Martin MF, Lustberg ME, Patton JT, Nuovo, Fengting Yan F, Cavaliere R, Kenney SC, Fingeroth J, Lozanski G, Ramos JC, Porcu P, Caligiuri MA, and Robert A. Baiocchi RA. Epstein-Barr Virus Kinase-Targeted Therapy for Primary Central Nervous System Post-Transplant Lymphoproliferative Disorder. Blood (ASH Annual Meeting Abstracts). 2014; 124:1750
Hartlage AS, Liu T, Patton JT, Garman SL, Zhang X, Kurt H, Lozanski G, Lustberg ME, Caligiuri MA, Baiocchi RA. The Epstein-Barr Virus Lytic Protein BZLF1 As a Candidate Target Antigen for Vaccine Development. Blood (ASH Annual Meeting Abstracts). 2014; 124:4489
Patton JT, Mitchell ML, Pan L, Kinghorn AD, Grever, MR, Lucas, DM, Baiocchi, RA. Identifying and Targeting Cytotoxic Tumor-Associated Macrophages in Epstein-Barr Virus-Driven Lymphoproliferative Disease. Blood (ASH Annual Meeting Abstracts). 2014; 124:4489
Yan F, Banasavadi-Siddegowda Y, Patton JT, Lustberg ME, Wu X, Kaur B, Baiocchi RA. Protein Arginine Methyltransferase inhibition of Malignant Gliomas Leads to Restored Chemokine Expression and Enhanced Immune Effector Function. (AACR Annual Meeting Abstract) 2015.
Emily Smith, Andrew Stiff, John T. Patton, William Carson III, Rosa Lapalombella and Robert A Baiocchi. BET Bromodomain Inhibition Selectively Targets the Epstein-Barr Virus Oncogene LMP1 While Promoting Virus-Specific, Adaptive Anti-Tumor Activity. Blood (ASH Annual Meeting Abstracts) 2016 128:46;
Porsha L. Smith, Fengting Yan, John T. Patton, Lapo Alinari, Vrajesh Karkhanis, Leona Ayers, Natarajan Muthusamy, Anjali Mishra, Elshafa Ahmed, Said Sif, Rosa Lapalombella, and Robert A. Baiocchi. PRMT5 Transgenic Mice Develop Aggressive Lymphoblastic Lymphomas. Blood (Ash Annual Meeting Abstracts) 2016 128:2936
Presentations
Patton JT, Lustberg ME, Garman SL, Kinghorn AD, Pan L, Lucas DM, Grever MR and Baiocchi RA. Silvestrol Modulates Direct Anti-tumor Activity against Epstein-Barr Virus (EBV) Associated Lymphomas while Sparing Innate and Antigen Specific Adaptive Immunity. [Oral Presentation] 53rd ASH Annual Meeting and Exposition. San Diego, CA, December 11, 2011
Patton JT, Hartlage AS, Pan L, Lustberg ME, Drohan CM, Martin MF, Kinghorn AD, Caligiuri MA, Grever MR, Lucas DM, Baiocchi RA. Silvestrol Modulates Indirect Anti-Tumor Activity and Potentiates Immune Response to Epstein-Barr Virus-Driven Lymphoproliferative Disease. [Poster Presentation] 55th ASH Annual Meeting and Exposition. New Orleans, LA, December 15, 2013
Patton JT, Mitchell ML, Pan L, Kinghorn AD, Grever, MR, Lucas, DM, Baiocchi, RA. Identifying and Targeting Cytotoxic Tumor-Associated Macrophages in Epstein-Barr Virus-Driven Lymphoproliferative Disease. [Poster Presentation] 56th ASH Annual Meeting and Exposition. San Francisco, CA, December 8, 2014
Mary de Laosa, Michelle Feeney John T. Patton, Nayan Shah. Champion Intergenerational Center: Intergenerational Programming [Poster Presentation] Community Health Education Symposium, January 17, 2019
John T. Patton, Li Pan, A. Douglas Kinghorn, Michael R. Grever, David M. Lucas, and Robert A. Baiocchi. Characterization of Immunosuppressive Macrophage in EBV-Driven Lymphoproliferative Disease. [Poster Presentation] OSU Trainee Research Day, April 2017
John T. Patton, Li Pan, A. Douglas Kinghorn, Michael R. Grever, David M. Lucas, and Robert A. Baiocchi. Characterization of The Immunosuppressive Tumor Microenvironment in Epstein-Barr Virus-Driven Lymphoproliferative Disease. [Poster Presentation] OSU Trainee Research Day, April 2018