Andor Confocal
Andor Revolution WD Spinning Disk Confocal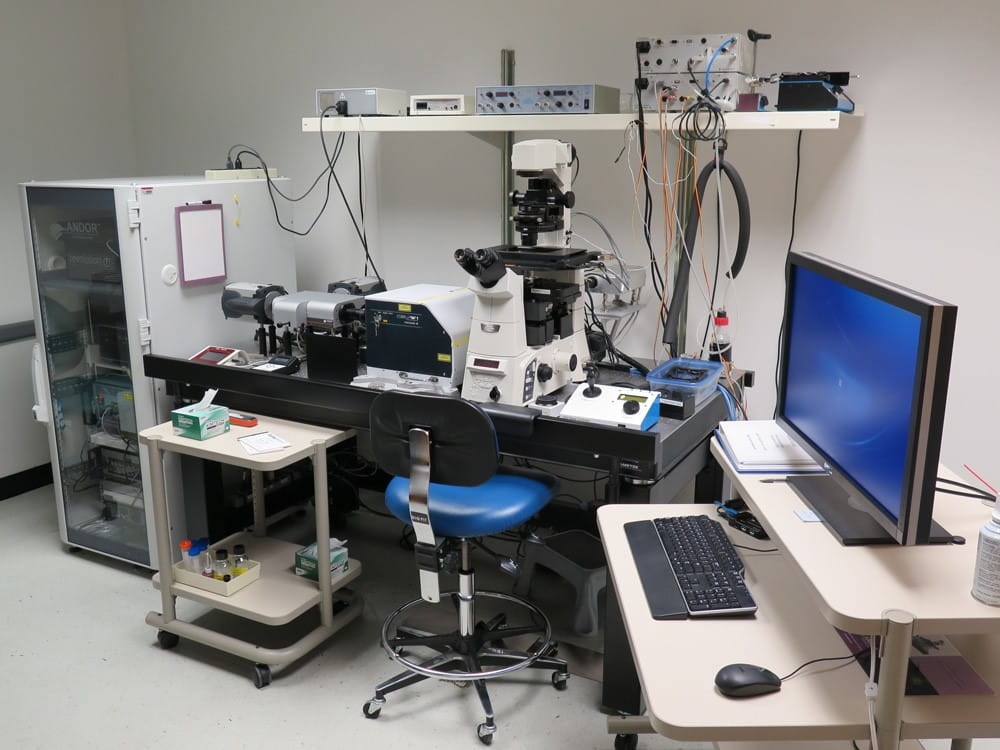 The Andor Revolution WD is the Imaging Core's spinning disk laser confocal system, ideal for live imaging of cells, tissues and zebrafish embryos.
Features include:
Inverted Nikon TiE microscope, fully motorized
Nikon Perfect FocusTM focus stabilization system
High Numerical Aperture (NA) oil and water immersion objectives
Differential interference contrast microscopy
Okolab stage-top incubator with temperature and (CO2) control
Okolab objective heater
Motorized XYZ piezo stage
Two Andor Ultra EMCCD cameras
One Andor Neo sCMOS camera
Simultaneous two-color imaging (GFP/RFP or CFP/YFP)
Yokogawa CSU-W1 fully motorized confocal scanner unit
Efficient bypass mode allows for wide-field imaging
Six laser lines: 405nm, 445nm, 488nm, 515nm, 561nm, 640nm
FRAPPA laser-galvo scanner
FRAP, FRET, photoactivation and photoconversion applications
MetaMorphTM Premier software for image acquisition and analysis
Click here for information about objectives and lasers.
Click here for a detailed description.