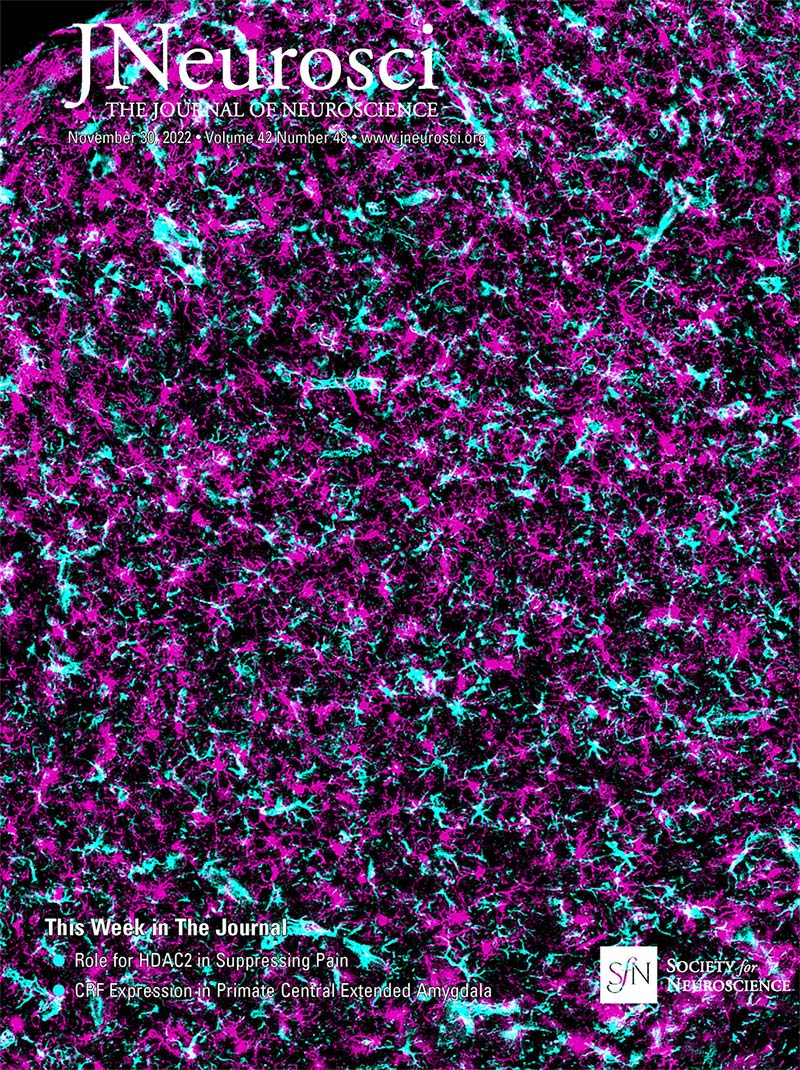 Beautiful image captured by Dr. Jon Godbout's Neuroscience Graduate Program student, Lynde Wangler for the cover of the November 30th issue of The Journal of Neuroscience!
The picture depicts microglia and astrocytes after TBI in aged mice. This is the Godbout Lab's first cover!
It's stunning, Lynde – way to go!