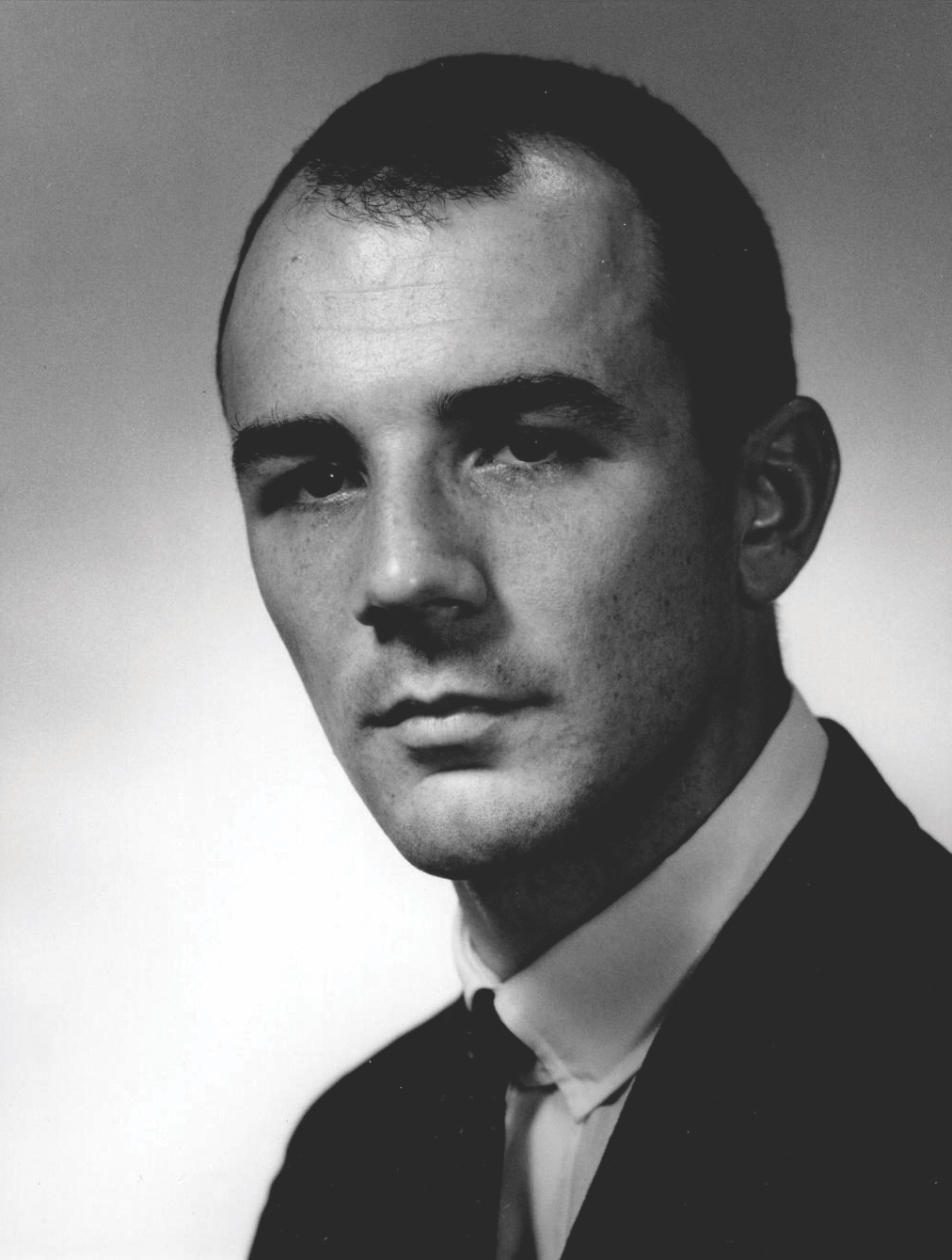 Though originally from Erie, PA, Dr. Charles Leone attended the University of Virginia and then Temple University College of Medicine. Intending to become a urologist, he completed an internship and had begun his training in general surgery, when he realized that he wanted to do something else. He started thinking about ophthalmology and spoke with a friend who knew William Havener, MD, Ophthalmology Chairman at Ohio State.
"My friend told me, 'If you can go to Ohio State, I really think you'd get a great residency under Bill Havener,'" said Dr. Leone. "That's what drew me to Ohio State. Unfortunately, this was during the Berlin Crisis, so I was drafted. Instead of leaving for Ohio State after surgical residency, I had to spend a little over a year in the service. So, rather than a four-year residency, I had a little less than three years to complete my training, but it was a very pleasant and delightful thirty-three months."
Dr. Leone recalled one particular event involving Joe Bitonti, an ocularist, who used to host Christmas dinners for the residents at a nice Italian restaurant. One year, Mr. Bitonti's young college-aged son, decided to play a prank and put a few artificial eyes in the bottom of the soup bowls.
"I think it was Minestrone, so nobody saw anything until we got down toward the bottom. Then, there they were, staring up at you. It startled a few, especially the wives, but it was so funny. We all got a good laugh."
Despite the low resident salaries about which they used used to quip "If we got one dollar less, we would qualify for welfare," Dr. Leone also remembers the generosity of the faculty and staff.
"They were very altruistic towards us," said Dr. Leone. "They had us over for dinners and parties. Bill Havener gave us books all the time, so we didn't have to buy them. So, it never really felt like we were bereft of anything because of how generous they were."
At the recommendation of faculty member, Dr. Richard Keates, Dr. Leone applied for and won a Heed Fellowship. He had decided to subspecialize is oculoplastics, so after a year-long fellowship at the University of Alabama Birmingham, he completed his Heed fellowship at Manhattan Eye & Ear.
After his training, Dr. Leone moved to San Antonio, TX, mainly because the University of Texas Medical School in San Antonio was just getting started and, although he wanted to be in private practice, he also wanted to be associated with medical school. Dr. Leone went into practice with the acting Chief of Department of Ophthalmology. After five years, he decided to focus completely on oculoplastics, so he opened a solo practice where he remained until 1995.
"Chuck was a special resident for me," said longtime faculty, Frederick Kapetansky, MD. "He was a thorough physician as well as a skilled surgeon. All of this, plus the personality of a true gentleman. Chuck rose to the top of his subspecialty because of his competence, but was always able to retain his modesty."
"I've had a good life," said Dr. Leone. "My wife and I have been married for fifty-six years. We have four sons and five grandkids, the oldest of which is graduating from medical school this year. I give back because of the fondness and the gratitude for the wonderful few years that sent me on the path that really helped me succeed. I acquired the knowledge, as well as the motivation. I'll always be thankful."