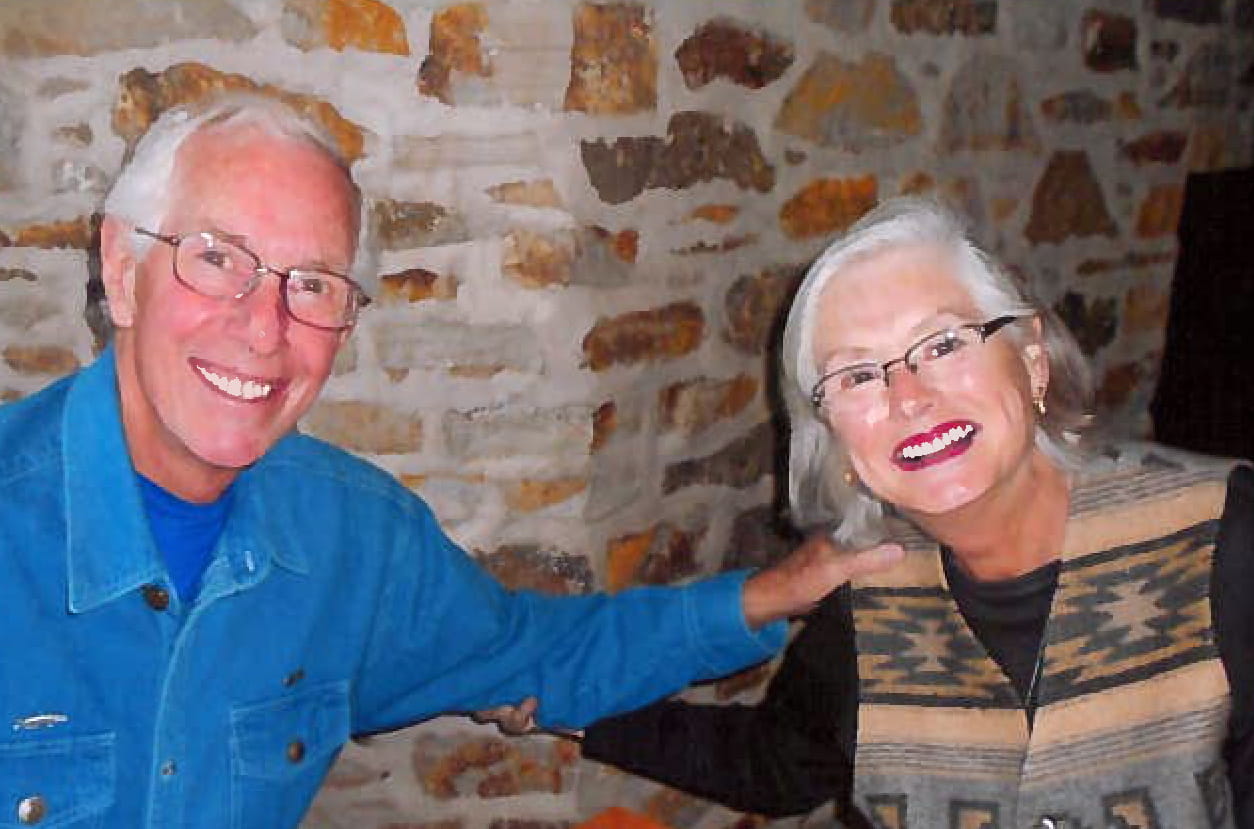 Peering through the windowed door of the operating room at Ohio State, a young temporary orderly witnessed his first eye surgery. Dr. David Stinchcomb was filling in for vacationing orderlies for a summer job between semesters when he saw Dr. William Havener perform retinal surgery using tiny, deft movements that would restore the patient's vision. Stinchcomb had found his calling.
Dr. Stinchcomb was originally from Worthington, Ohio. At age four he had developed accommodative esotropia, a condition in which the eyes cross because they are trying too hard to see clearly. He was taken to Ohio State to see Dr. Albert Frost, the first chairman of the Department of Ophthalmology, who prescribed glasses to correct his vision and uncross his eyes. This also set him on the path to medicine.
Growing up, Stinchcomb knew he wanted to be a doctor despite no one in his family being in medicine. He was still an undergraduate at Miami University when he saw Dr. Havener operating on a retina. He counts it as a turning point in his life. Later, as a freshman at the Ohio State Medical School, he had the opportunity to attend an ophthalmology introduction lecture by Havener.
"Dr. Havener was just a natural-born teacher and when he started talking it just flowed so easily and clearly," Stinchcomb says. "He wasn't a dynamic, blow-them-away kind of speaker. He was very soft and it made you listen to each word."
At that time, recent medical school graduates were automatically enlisted in the military for two years. So, following medical school, Stinchcomb joined the Native American Division of the Public Health Service (PHS).
"I did general medicine. I was not an ophthalmologist, but they needed someone to go out and check the school kids for trachoma, a low-grade infection under the eyelid," Stinchcomb says. "So, I volunteered. I got a copy of Dr. Havener's book, Ocular Pharmacology, and read it while I was there—before I even started my ophthalmology residency."
After two years in the PHS, Stinchcomb applied to Ohio State, but residencies were "booked up 2-3 years in advance" due to the Vietnam War. Instead, he completed his residency at the University of Wisconsin-Madison. Upon graduation, he completed a six-month ophthalmology mission in India before finally settling in Albuquerque in 1970. He started a solo comprehensive ophthalmology practice where he remained for 36 years.
"All I ever wanted to do was medicine," Stinchcomb says. "I thank The Ohio State University for giving me the opportunity. One way I can show my gratitude is by giving back to the Havener Eye Institute, and I am happy to do it."