IOP Variation in Glaucoma Treatment
Sayoko Moroi, MD, PhD and Carol Toris, PhD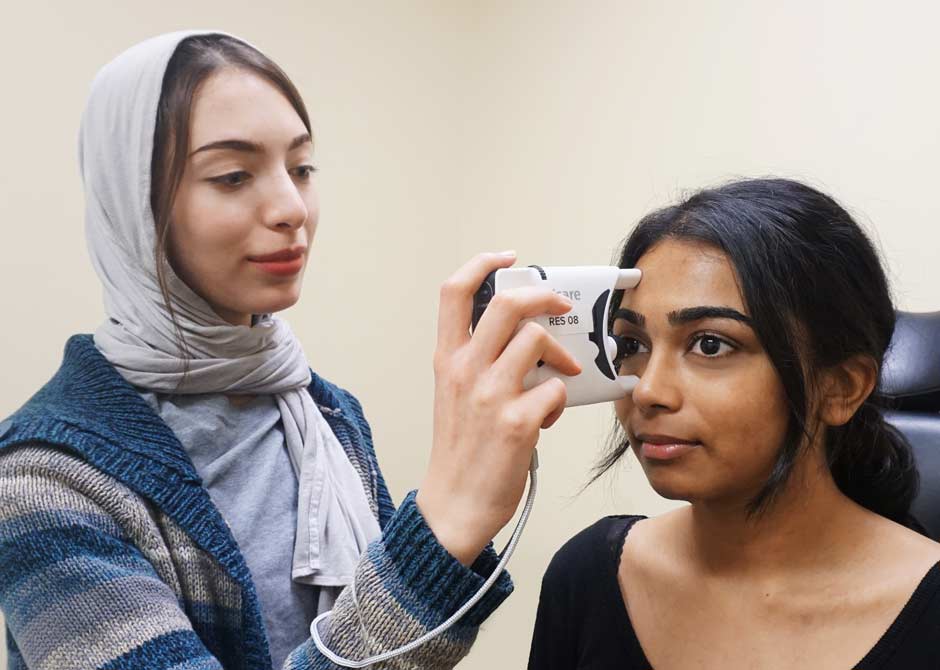 Carol Toris, PhD and Department Chair Sayoko Moroi, MD, PhD study the eye anatomy and physiology of eye fluid called aqueous humor with the goal to change from trial-and-error glaucoma care to precision-based glaucoma care.
Dr. Moroi has a National Institutes of Health (NIH) grant to study 150 patients with glaucoma or ocular hypertension from Ohio State, the Mayo Clinic, and the University of Nebraska Medical Center. Patients are trained to use an instrument, called iCare HOME, to measure their intraocular pressure (IOP) at any time of the day or night. This provides IOP data beyond office hours of 8 a.m. and 5 p.m. The research team is measuring the aqueous humor physiology pathways in these patients and analyzing how these pathways explain variations in IOP response to the glaucoma drugs timolol and latanoprost as well as IOP fluctuations measured using the iCare HOME technology.
Under each treatment condition, the investigators will measure the fluid dynamics, eye and venous pressures, eye size, and body height and weight to see if there are any factors that relate to being a "poor responder" or "super responder" to therapy. The research team will also look at the variation within genes linked to IOP to determine if genetic factors relate to eye pressure fluctuations and glaucoma drug responses.