Migration Inhibitory Factor and Retinal Health and Disease
Colleen Cebulla, MD, PhD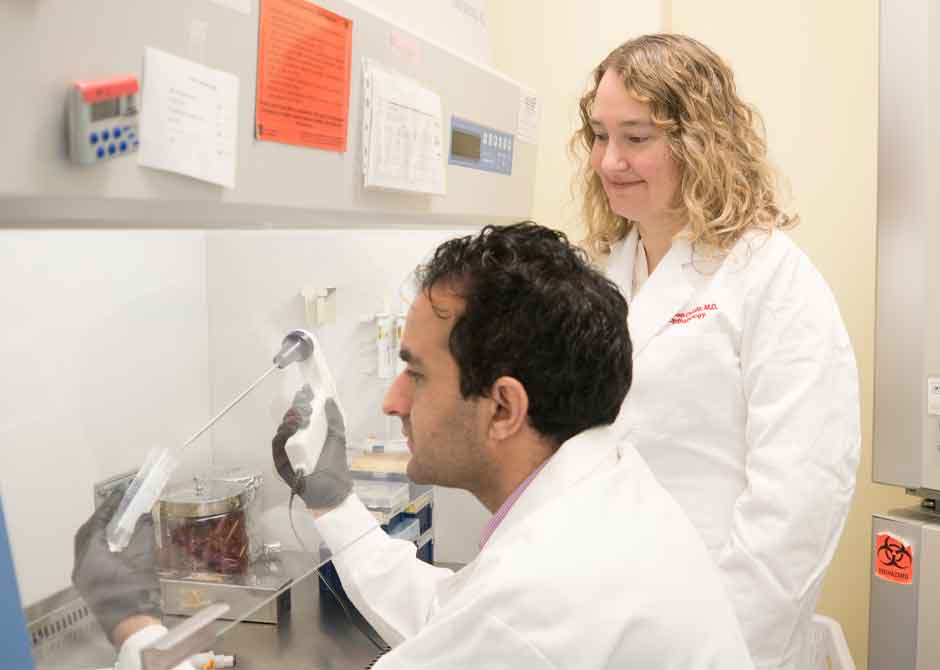 Studying the impact of macrophage migration inhibitory factor (MIF) on the repair of different types of injury, Dr. Colleen Cebulla, associate professor of Ophthalmology and Visual Sciences at The Ohio State University College of Medicine, and her colleagues observed that MIF inhibitors could protect neurons in the retina during damage conditions. In turn, these findings allowed the identification of inhibitors of the MIF cytokine as potential therapeutic targets for damaging retinal conditions that threaten sight.
Building on that understanding, her team will now conduct several different genetic and pharmacologic studies to investigate the mechanisms of this neuronal protection. Further characterization of its mechanisms through the analysis of the specific cells and signaling pathways involved in the protective process will set the stage to explore the use of the MIF inhibitors as treatment through translational medicine.
MIF inhibitors have already been successfully employed in clinical trials to treat diseases ranging from diabetes to cancer and even select autoimmune diseases, and Dr. Cebulla and her team hope that their research into MIF inhibition will act as a foundation for future studies and possible clinical trials to treat patients with retinal diseases and glaucoma.