About the Award

Dr. Matthew Ohr of the Department of Ophthalmology and Visual Sciences, Dr. Katelyn Swindle-Reilly from the Department of Ophthalmology and Visual Sciences and the Department of Biomedical Engineering and William G. Lowrie of the Department of Chemical and Biomolecular Engineering, have received the Lois Hagelberger-Huebner Young Investigator Award from the Ohio Lions Eye Research Foundation. They are the first recipient of this new award. Their proposal is titled "Sustained Release Bevacizumab Injectable for the Treatment of Wet Age-Related Macular Degeneration." This award is for $107,000 per year for two years – September 15, 2017 to September 14, 2019.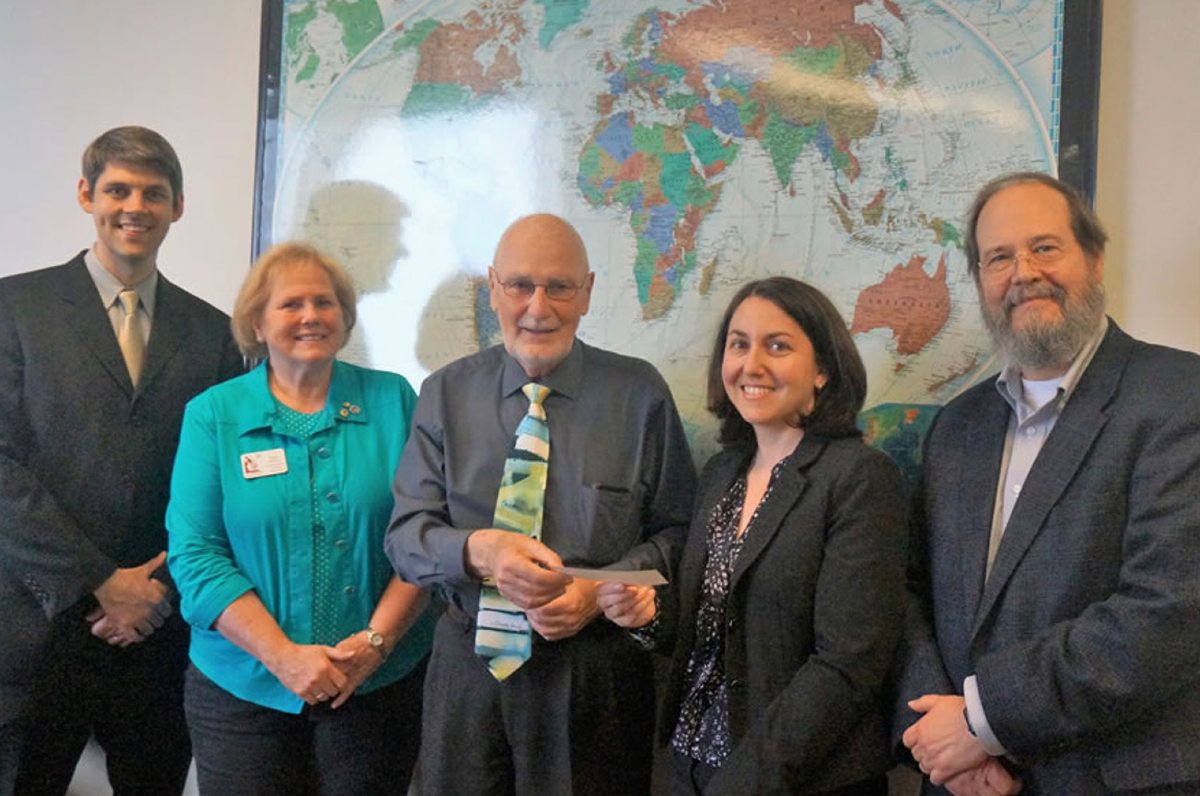 Age-related macular degeneration (AMD) is the leading causing of blindness in the U.S. for individuals over the age of 65 and the third leading cause of blindness worldwide. It is caused by the breakdown of the central portion of the retina (the nerve layer part of your eye that works like the film in a camera to pick up the picture) called the macula. The macula is responsible for the fine central vision in the eye that is needed for driving a car, reading fine print, recognizing faces, etc. The introduction of anti-VEGF therapy has significantly improved outcomes for wet AMD, but requires monthly intravitreal injections for maximum efficacy.
Dr. Ohr and Dr. Reilly have developed a unique technology to tailor drug release from biodegradable polymer microparticles. Use of this technology will allow for sustained release of Bevacizumab (anti-VEGF) into the vitreous and hence reduce the frequency of drug administration. They will be using their award to further their research in this area.