Greetings from the Department of Otolaryngology – Head and Neck Surgery at The Ohio State University Wexner Medical Center.
As I reflect on our accomplishments over the past year, I'd be remiss not to acknowledge the hardships that many in our profession have—and continue—to face due to the ongoing pandemic. Although 2021 brought with it a glimmer of hope, COVID-19 continues to test the limits of our healthcare systems, staff members and communities. Many days feel like an uphill battle and I hope more than anything that we'll be in a better, safer place soon.
I'd like to praise the adaptability, collaboration and service of our medical center, which has been a beacon for central Ohio since the start of the pandemic. From our COVID-19 Testing Team and Call Center to our frontline services staff and volunteers, I'm in awe of the work that's been completed during the most trying of times. Despite barriers, our teams have maintained a sense of flexibility that continues to be a hallmark of our operations, and I'm thankful for their dedication and perseverance.
I'd also like to recognize my colleagues for the processes they've established to ensure the health and wellbeing of our faculty and staff. From weekly huddles and monthly town halls, to COVID-19 education sessions and flexible work schedules, they've gone above and beyond to help each other while continuing to help others. It's this dedication that makes me proud to be a part of the Ohio State family and words cannot express my gratitude for their work.
In a year marked by adversity, I'm grateful to share that the Department of Otolaryngology experienced overall success, increasing our clinical volumes by nearly 10% in Fiscal Year 2021. This increase was due in part to our ENT expansion efforts throughout central Ohio, with additional locations to come in 2022. We were also recognized as the No. 8 ENT program in the nation and No. 1 program in the state by U.S. News & World Report—a testament to our team's commitment to research, education and patient care.
In addition to increased clinical volumes, our research funding portfolio grew in FY21 to include an $2.7 million NIH R01 grant earned by Aaron Moberly, MD, as well as a $3.6 million NIH R01 grant earned by Tendy Chiang, MD. These grants will lead projects aimed at investigating cochlear implantation outcomes and improving trachea regeneration, respectively.
We proudly welcomed four new faculty members to our clinical team. This included Yin Ren, MD, PhD, who joined our Division of Otology; Kathleen Kelly, MD, who joined our Division of Rhinology; Apoorva Ramaswamy, MD, who joined our divisions of Laryngology and Head and Neck Oncology; and Monica Kraft, MD, who joined our Division of Allergy and Immunology after completing a fellowship with our department last year.
To further shape our research footprint, we also recruited three new faculty members to our cancer research team. Thomas Cherpes, MD, DVM, and Rodolfo Vicetti Miguel, MD, will be working with us to propel an HPV-associated cancer vaccine from bench to bedside, while Andreas Wieland, PhD, will explore the role of B cells in HPV-positive cancer. These groundbreaking projects will lead to improvements in head and neck patient care and we're eager to see where this collaborative approach will take the future of otolaryngology.
I also commend the members of the department for their continued focus on clinical advancement. Of note, I thank facial plastic surgeon Ryan Nesemeier, MD, and laryngologist Laura Matrka, MD, for their dedication to growing the practice of gender-affirming care. Together, these physicians have spearheaded efforts to offer robust medical care to the LGBTQ+ community, and I'm continually impressed by their commitment. I also applaud head and neck surgeon Kyle VanKoevering, MD, who has combined his engineering expertise with his love of medicine to find solutions to complex medical problems via 3D-printed models. His efforts have already had a positive impact on trainee education and head and neck cancer clinical care.
In addition to clinical responsibilities, our faculty members remain committed to our academic mission. Minka Schofield, MD, was recently named the vice chair of Diversity, Equity and Inclusion for our department, while Ricardo Carrau, MD, was selected to lead faculty development efforts for The Ohio State University College of Medicine. We thank them both for their contributions to our department and healthcare system.
Our residency program also continues to grow in size and reputation, now in its third year of transition from four to five residents per year. I thank program director Brad deSilva, MD, for his dedication and unwavering guidance as we expand to a total of 25 residents. I also commend Head and Neck Fellowship Program Director Stephen Kang, MD, who began his role last year and has helped the program transition from one to two fellows per year.
To say that 2021 was eventful is quite an understatement. I hope that 2022 will be another successful year for us all, and I wish everyone health and wellness as we move through this pandemic. On behalf of the Department of Otolaryngology – Head and Neck Surgery, please enjoy our annual report.
Sincerely,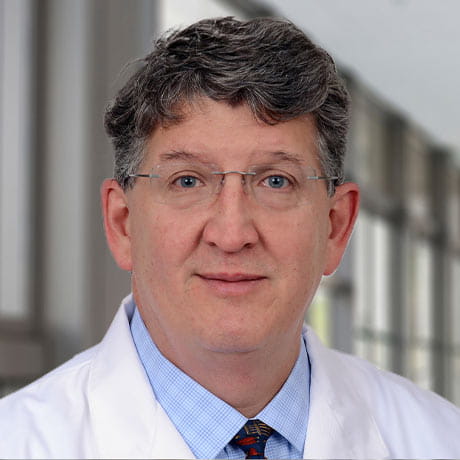 James Rocco, MD, PhD
Professor and Chair, Department of Otolaryngology – Head and Neck Surgery
The Ohio State University College of Medicine
The Mary E. and John W. Alford Research Chair in Head and Neck Cancer
Director, Head and Neck Disease Specific Research Group
The Ohio State University Comprehensive Cancer Center - Arthur G. James Cancer Hospital and Richard J. Solove Research Institute