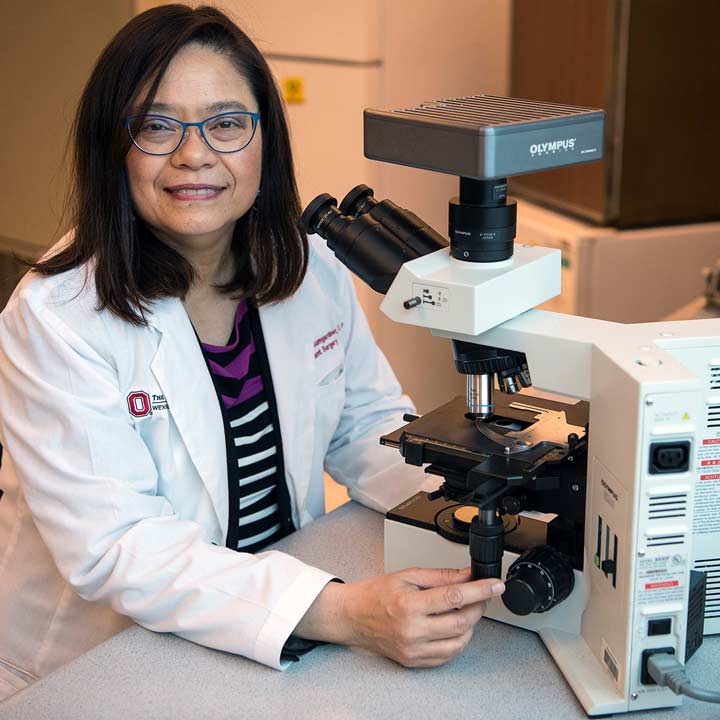 The study, "Inverse Association Between the Quantity of Human Peripheral Blood CXCR5+IFN-Γ+CD8+T Cells with De Novo DSA Production in the First Year After Kidney Transplant" published in the journal Transplantation, followed 95 first-time kidney transplant patients for one year post-transplant. The patients were monitored for the development of DSA pre-transplant and at 1, 3, 6, 9 and 12 months after transplant. All of the patients were DSA-negative before transplant and received standard immunosuppression therapy after surgery.
"Donor-specific antibodies (DSA) can cause immediate damage to the transplanted organ, known as acute rejection, or over time is associated with chronic organ rejection," explains Dr. Bumgardner. "The CD8+ T immune cell subset we discovered in mice has the capacity to reduce antibody production after transplant in animal models. Additional work is needed to determine if the cells identified in human transplant recipients function the same way as the antibody suppressor CD8+ T cells we discovered in mice."
Bumgardner has active funding for the project entitled "Investigating a Novel Cellular Therapy to Prevent and Treat Acute Antibody Mediated Rejection After Kidney Transplant" from 7/1/2019 through 6/30/2024. The Bumgardner lab uses well-developed experimental models (hepatocellular, islet, skin, and kidney transplant) to study allograft rejection mediated by cells or donor-directed antibody, in vivo and in vitro lymphocyte cytotoxicity and proliferation assays, in vivo CD8-mediated suppression of alloprimed B cell antibody production, in vitro co-cultures to investigate CD8-mediated suppression of CD4+ T follicular helper cells and methods to enrich for CD8+ T Ab suppressor cells. A transgenic functional hepatocyte transplant model is used to study immunogenicity of allogeneic parenchymal cells and liver immunobiology.
Some research techniques that are commonly used in the laboratory include small animal surgery, liver cell isolation, splenocyte isolation, immunosuppression with conventional immunosuppressive agents (calcineurin or mTOR inhibitors) and/or monoclonal antibodies, phlebotomy, adoptive transfer of cell populations, in vitro cell culture, flow cytometry, immunohistochemistry, cell viability assays, ELISA, ELISPOT and confocal microscopy.
Reflecting her belief in the benefits of research mentorship and collaboration, Bumgardner is joined in the lab by:
Jason M. Zimmerer, Ph.D., Research Scientist with PI status
Chelsea Peterson MS (Microbiology, Immunology & Pathology), Research Associate
Jing Han MD, PGY2 Surgery Resident , ARTIST T32 Postdoctoral FellowMedical student researchers Steven M. Elzein (currently PGY1 Surgery resident Houston Methodist Hospital), and Bryce A. Ringwald (Med IV)
Undergraduate student researchers Madison Hart and Sachi Chaudhari
Lab collaborators include:
Gregory K. Behbehani MD PhD, OSU Division of Hematology/Oncology
Bradley W. Blazar MD PhD, OSU Hematology
Christopher K. Breuer MD, Director Center for Regenerative Medicine at NCH
Peter S. Heeger MD, Icahn School of Medicine at Mount Sinai, New York
Jianje Ma PhD, OSU Department of Surgery
Tibor Nadasdy MD, OSU Pathology
Mahmoud Abdel-Rasoul, OSU Center for Biostatistics