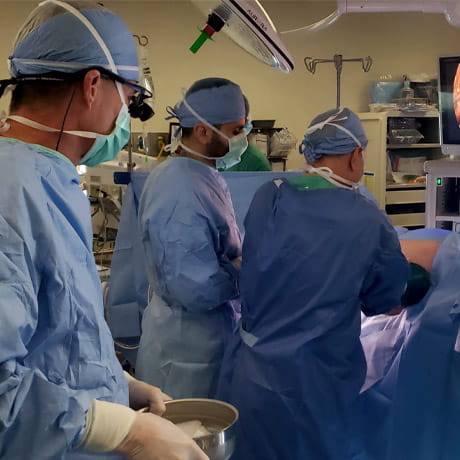 In January, the Transplant team completed an eight-way living donor kidney transplant chain that beats our previous chain, a six-way, first performed by our team in 2011.
The eight-way chain consisted of eight surgeries (four donor/four recipient) on Tuesday, Jan. 14, six surgeries (three donor/three recipient) on Wednesday, Jan. 15 and two surgeries (one donor/one recipient) on Friday, Feb. 14.
The eight-way donor chain is the largest single-institution living kidney donor chain to date in Ohio, and caps off a remarkable 2019 calendar year for the Division of Transplantation Surgery that saw a 20% overall increase in total organs transplanted, which ranked us 10th by transplant volume in the U.S.
Since 2015, there has been a 100% increase in patients transplanted at Ohio State—all made possible by those who said yes to organ donation. Read more how about Ohio State is leading the way in organ transplantation.