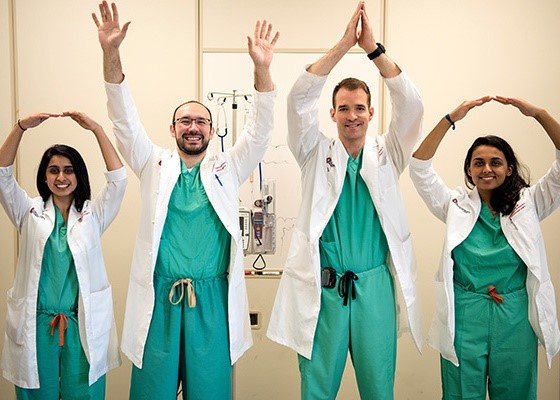 As described by Doximity, its Residency Navigator "is an interactive tool designed to help medical students research and compare residency training programs nationwide based on their unique career interests. The latest version includes over 4,000 residency programs spanning 28 specialties, providing medical students an opportunity to discover and research the programs to best fit their goals."
Our goal is to maximize awareness of Ohio State's Department of Surgery on the Doximity Residency Navigator, which is entirely possible with enough nominations.
In advance of submitting your Ohio State nomination, it may be helpful to familiarize yourself with our latest accomplishments by reviewing the other articles in this newsletter. Our research, education and clinical programs all offer tremendous opportunities to potential residents, and our leaders are dedicated to providing a dynamic learning environment.
Help us make sure medical students have Ohio State on their radar when considering their residency options. We thank you for taking the time to complete your Doximity Residency Navigator Nomination Survey. You can submit nominations for Ohio State from now until June 12.