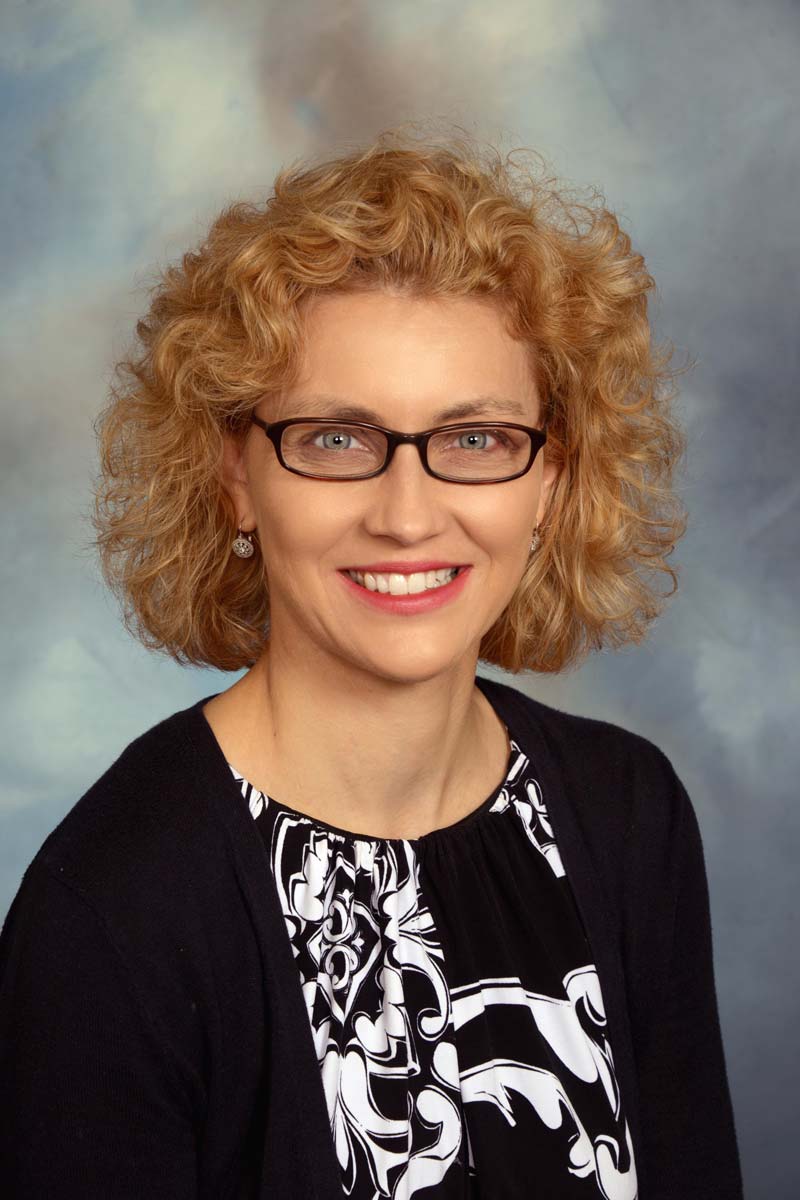 As the Department of Surgery continues to retain and recruit high-impact leaders, we are thrilled to share the news that Carrie Sims, MD, PhD, FACS, has been named the next director of our Division of Trauma, Critical Care and Burn. She will join Ohio State Jan. 6, 2020. Dr. Sims is an incredibly accomplished surgeon as well as an established researcher with a basic science laboratory that focuses on mitochondrial dysfunction in late-stage hemorrhagic shock.
Dr. Sims comes to us from the University of Pennsylvania, where she has served as a faculty member in the Division of Traumatology, Surgical Critical Care and Emergency Surgery for 13 years. There, she cared for injured and critically ill patients at a Level I trauma center and led interdisciplinary clinical teams as a Trauma Unit clinical leader and the section chief for Geriatric Acute Care Surgery.
As the division's research director, she helped design and co-direct the Penn Acute Research Collaboration, a multidisciplinary research group that provides round-the-clock clinical coverage and translational research lab assistance to clinical investigators interested in acute pathologies ranging from trauma to stroke to myocardial infarction.
Dr. Sims has a passion for research mentorship, coordinating the American College of Surgeons Women in Surgery Committee's Mentoring Match program for four years and regularly serving as a research mentor for the STEMPREP program, which matches underrepresented or minority high school students in labs for the summer.
She earned a master's degree in public health from the University of California/Berkeley, a medical degree from the University of California/San Francisco and a PhD from the University of Pennsylvania, with a focus on biochemistry and molecular biophysics. She completed a surgical internship and residency at Massachusetts General Hospital, a surgical research fellowship at both Beth Israel Medical Center and the Harvard Center for Minimally Invasive Surgery, a laparoscopic surgery fellowship at Massachusetts General Hospital and a traumatology and surgical critical care fellowship at the University of Pennsylvania School of Medicine. Dr. Sims has taken a number of leadership courses through the American College of Surgeons, the Penn Medicine Leadership Academy, the Association of American Medical Colleges and the Society of University Surgeons.
She has given nearly 50 invited lectures on topics such as emergency surgeries, critical care, firearm injuries, sexual harassment and bullying, and vasoactives in acute trauma resuscitation. She has published 68 articles in peer-reviewed research publications and co-authored 85 abstracts.
Dr. Sims was a member of the United States Army Reserve for eight years, serving twice in Operation Enduring Freedom.
She is a fellow of the American College of Surgeons and a member of the Society of Critical Care Medicine, the Eastern Association for the Surgery of Trauma, the Association for Academic Surgery, the American Association for the Surgery of Trauma and the Association of Women Surgeons. She is on the editorial board of SHOCK: Injury, Inflammation, and Sepsis: Laboratory and Clinical Approaches.
Thank you to Steve Steinberg, MD, for his outstanding leadership in this role since 2006. Dr. Steinberg built a Division of Trauma, Critical Care and Burn that is among the best in the country. He will now focus on his executive vice chair role and on continuing to grow the Department of Surgery.