The Ohio State University Department of Surgery has a rich history. Our roots date back to the 1800s with surgeons working at the first teaching hospital in the United States. Since then, Ohio State has remained a medical pioneer, with milestones such as the first heart pump, the nation's first ambulance (dubbed the Heartmobile), an innovative helicopter transport program for trauma patients and the first robotic-assisted heart procedure in North America.
Advancing surgery by promoting diversity, equity and inclusion
In order to cultivate inclusion and diversity, as well as ensure the department is free from racial disparities and individual exclusion, the Ohio State Wexner Medical Center Department of Surgery has established a formal Diversity, Equity and Inclusion (DEI) program. Sabrena Noria, MD, PhD, from our Division of General and Gastrointestinal Surgery, leads our efforts as the department's inaugural vice chair of Diversity, Equity and Inclusion.
A few of our DEI efforts this past year included:
In February 2021, our grand rounds featured Carla Pugh, MD, PhD, professor of Surgery and director of the Technology Enabled Clinical Improvement Center at Stanford Medicine.
Also in February 2021, we hosted a Black Excellence webinar and panel discussion.
In May 2021, we hosted a webinar, "Dispelling the Model Minority: The Myth of APIDA Representation".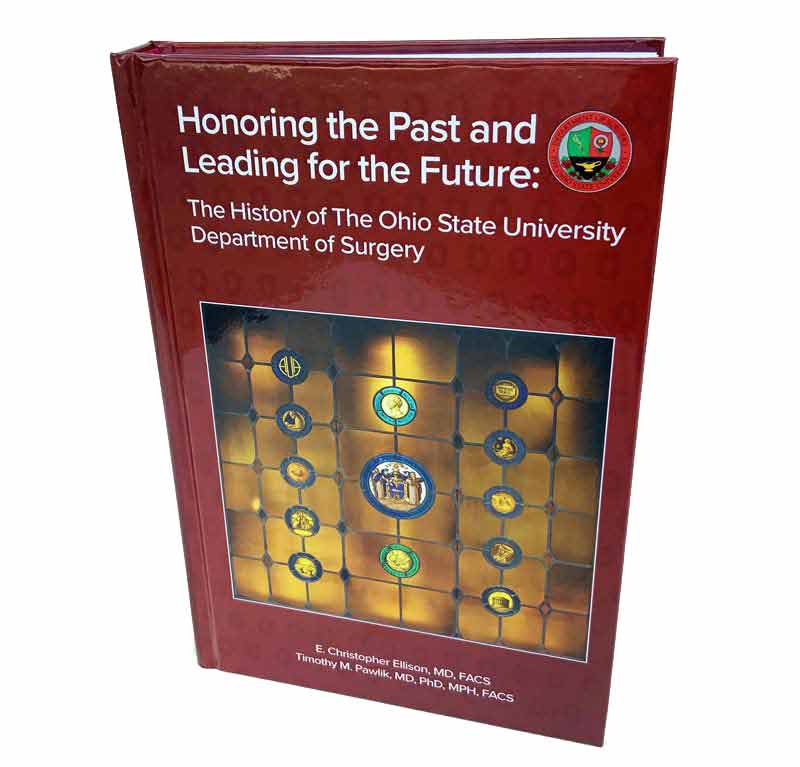 "Honoring the Past and Leading for the Future: The History of The Ohio State University Department of Surgery"
This book captures the accomplishments and notable surgical breakthroughs achieved by Ohio State during the leadership period of each department chair from 1975 to the present day.
Order your copy today!