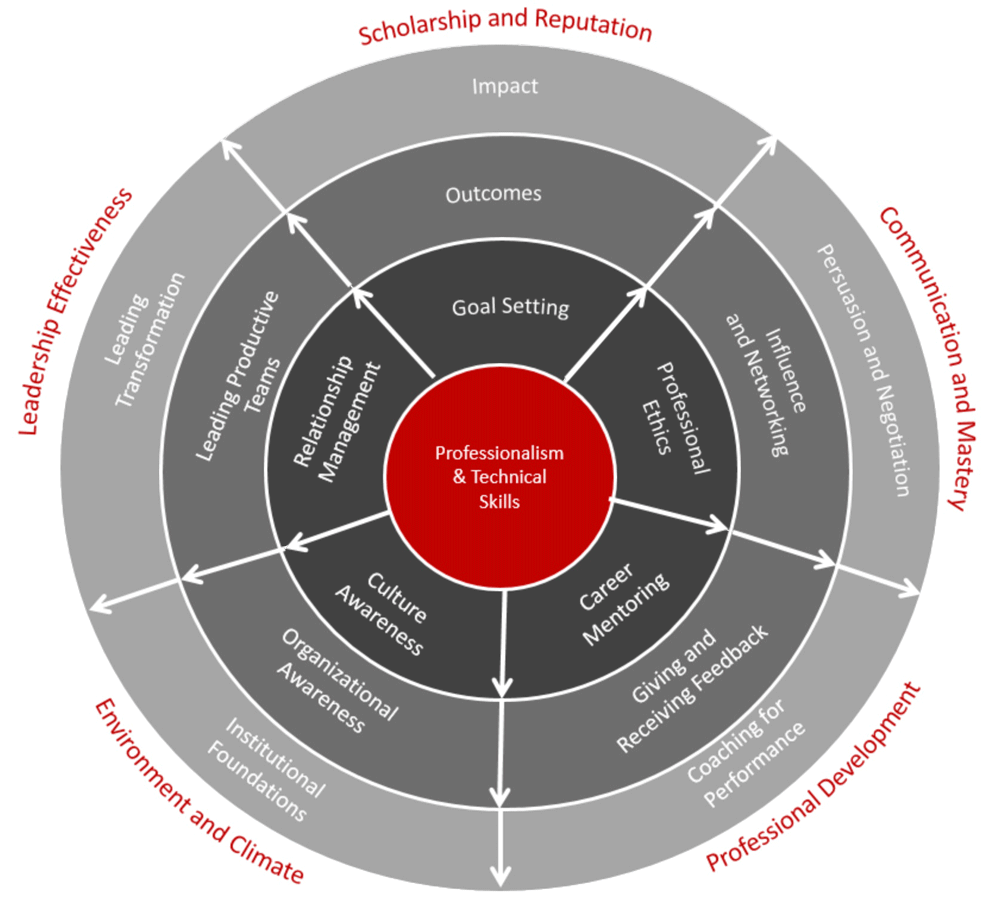 Comprehensive Faculty Career Development
The Center for Faculty Advancement, Mentoring and Engagement (FAME) provides comprehensive faculty career development throughout all domains of an academic medical center. We develop faculty to be expert educators, leaders, superlative clinicians and eminent scholars. We provide unique opportunities for women and minority faculty who are underrepresented in academic medicine and in leadership.
Our proprietary FAME faculty development model demonstrates skills and behaviors that faculty members should master for personal and professional growth. In addition to continuing to develop skills as a scholar, educator, researcher or clinician, there are five critical domains of faculty career development, all stemming from a foundation of professionalism: Professional development, Scholarship & reputation, Communication & mastery, Environment & climate, Leadership effectiveness.
What to conquer first?
The center ring is a great starting point, associated with the skills to master as an assistant professor. The middle ring is what associate professors should master and the outer ring aligns to a professor's skillset. We recommend reviewing with your mentor, division director or chair for assistance creating a plan of action.