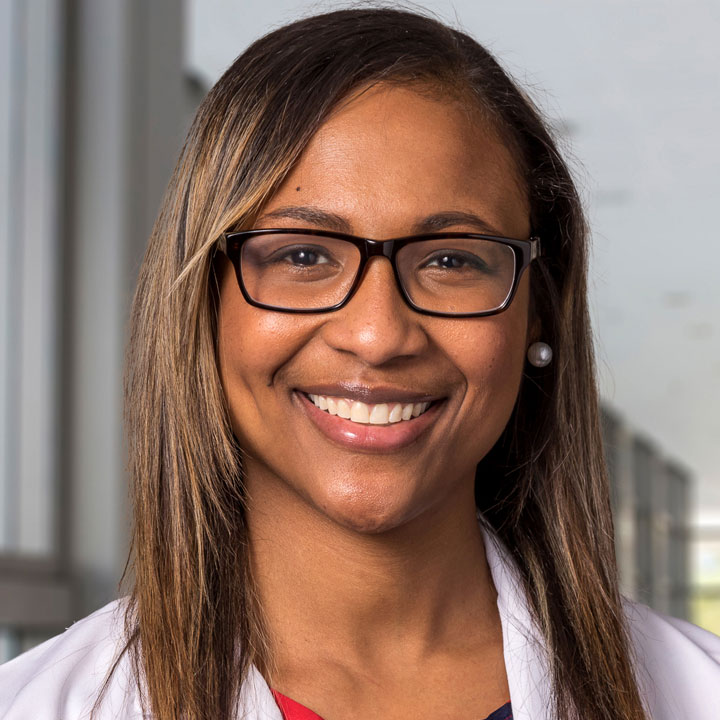 Clinical Office
OSU Family Medicine at Outpatient Care East
543 Taylor Avenue
2nd Floor
Columbus, Ohio 43203
Phone: 614-688-6490
Fax: 614-688-6491
Rebecca.Grant@osumc.edu
As a former Ohio State family medicine resident, I am proud to be an Ohio State physician. My areas of interest include adolescent health and providing quality medical care to at-risk populations. I strive to create a welcoming environment for patients and establish a meaningful patient/physician relationships. My goal is to empower patients and make them proud of their medical home.
Education and Training
Residency: Family medicine, The Ohio State University, Urban Track, 2008-2011
MD: The Ohio State University College of Medicine, 2008
Post-Baccalaureate Training: The Ohio State University, pre-medical curriculum, 2003-2004
BS: Exercise science, The Ohio State University, 1999-2003
Awards and Honors
Ohio State Family Medicine Residency Urban Chief Resident, 2009-2010
The Director's Award For Excellence in Academics, 2009-2010
Program Director Resident of Excellence, 2009-2010
The Director's Award For Excellence in Academics, 2020-2011
Dr. Bryan Beggin Community Service Award, 2010-2011
AAFP Pfizer Teacher Development Award, 2013
Outstanding Achievement in Patient Service, 2013
Professional Memberships
American Academy of Family Physicians
Ohio Academy of Family Physicians
National Medical Association
Clinical profile