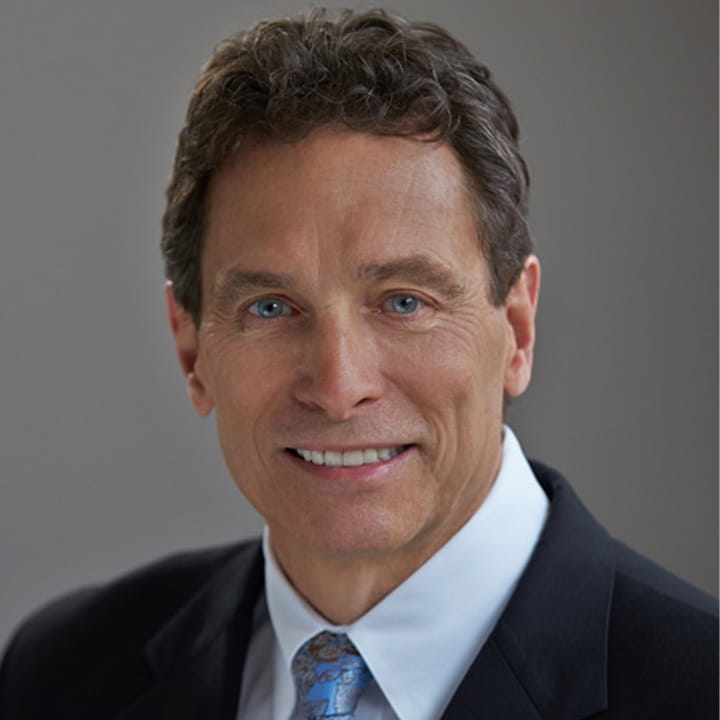 OSU Family Medicine at Thomas Rardin
2231 N. High Street
Columbus, Ohio 43201
Phone: 614-293-2700
Fax: 614-293-2720

I have an abiding interest in preventing nicotine/tobacco addiction and am the founder and president of the Preventing Tobacco Addiction Foundation, an organization dedicated to increasing awareness of the risks of nicotine addiction and secondhand smoke, and raising the legal minimum sale age for all nicotine products to age 21. I am co-chair for "SmokeFree Columbus," the coalition that helped pass smoke-free legislation in a dozen central Ohio communities and led to statewide legislation. I am the recipient of the 2011 Public Health Award from the American Academy of Family Physicians and the 2014 C. Everett Koop Award from the American Lung Association. I live in the Columbus suburb of Dublin with my wife and three children.
Education and Training
BA: Psychology, Northwestern University, Evanston, Illinois, 1971
MD: Medical College of Ohio, Toledo, Ohio, 1977
Residency: University of Missouri Medical Center Columbia, Missouri, 1981
Select Publications
Berman JD, Crane R, Seiber E, Munur MM. Estimating the cost of a smoking employee. Article in publication. Tob Control, 2013.
Crane R. The Most Addictive Drug, the Most Deadly Substance: Smoking Cessation Tactics for the Busy Clinician. Chapter. Prim Care Clin Office Pract 34: 117–135 (2007).
Crane R. The Case for Taking Tobacco to 21. Monograph. California Medical Association. April, 2003.
Crane R. Acupuncture and Smoking Cessation: Pinning down the Claims. Letter. Am J Public Health. 2003 Feb; 93(2).
Crane R, Pierce G. Tobacco to 21: Preventing Teen Tobacco Addiction. Monograph. Preventing Tobacco Addiction Foundation. Columbus, OH. February 2, 1998.
Weinstock MB, Crane R. Adult Acquired Immune Deficiency Syndrome. Chapter. Family Medicine. Editors: Rudy and Kuroswski. Williams and Wilkins. 1997:481-500.
Gabel LL, Crane R, Ostrow DC. HIV-Related Disease: Family Physicians' Multiple Opportunities for Preventive Intervention. J Am Board Fam. Pract. 1994 May-June; 7(3):218-24.
Crane R. Re: "A Woman with an Acute Abdomen" The Issue of Acute Care Patient Testing for HIV and Hepatitis B. Letter. JAMA 1991; 265:1114.
Para MF, Crane R. So You've Tested Positive, Now What? Monograph. Columbus AIDS Task Force. Columbus, OH. February, 1989.
Awards and Honors
Public Health Award, American Academy of Family Physicians, 2011
Family Physician Mentor of the Year, Ohio Academy of Family Physicians, 2010
Public Service Award, National Highway Traffic Safety Administration, 2008
Teaching Attending of the Year, Riverside Methodist Hospital, 1992