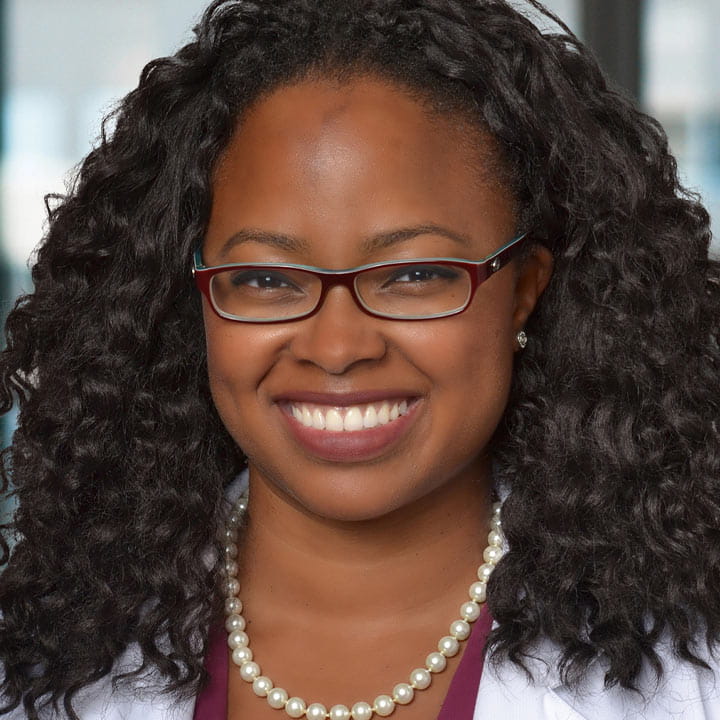 Vice Chair for Wellness
Clinical Office
OSU Family Medicine at Outpatient Care East
543 Taylor Avenue
2nd Floor
Columbus, Ohio 43203
Phone: 614-688-6490
Fax: 614-688-6491
Sophia.Tolliver@osumc.edu
I was born an Air Force military brat; my family traveled the world. Those early experiences helped to shape and grow my heart for service and community health. I consider myself having grown up in Akron, Ohio and shortly after high school I made my way down 71 South to The Ohio State University to attend college on a full scholarship.
I started in the OSU Department of Family and Community Medicine shortly after graduating from their Urban Track Residency Program in June 2018. I currently practice at OSU Outpatient Care East and spend my time developing clinical health relationships with patients on a daily basis in addition to working with medical students.
Research, Education and Clinical Interests
A smart person once said that the health of the individual closely mirrors that of the surrounding community. It is with this sentiment that I am able to individually engage, diagnose, and treat conditions in our vulnerable patient populations all the while understanding the context of how those conditions came to evolve. My current research centers around African American women and barriers to increasing physical activity and what clinicians can do to help address these issues.
Education and Training
MD: The Ohio State University College of Medicine
Postgraduate Education: The Ohio State University College of Public Health
Residency: The Ohio State University Wexner Medical Center Department of Family and Community Medicine
Professional Memberships