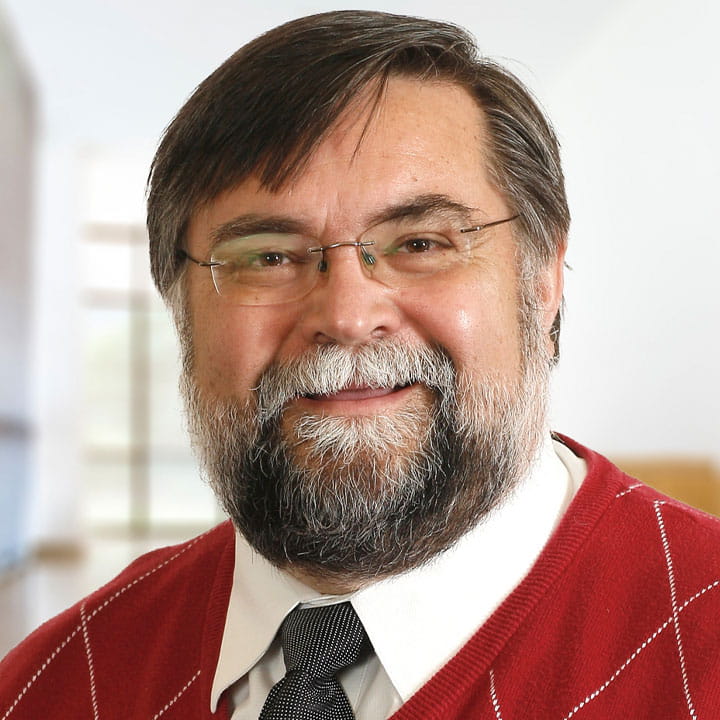 Director, The Ohio State University Family Medicine Residency Program

Clinical Office
OSU Family Medicine at Thomas Rardin
2231 N. High Street
Columbus, Ohio 43201
Phone: 614-293-2700
Fax: 614-293-2720

Academic Office
The OSU Family Medicine Residency Program
Northwood-High Building
2231 N. High Street
Suite 205A
Columbus, Ohio 43201
Phone: 614-293-0669
Fax: 614-293-2717
Fred.Miser@osumc.edu

Dr. Fred Miser graduated from Wheaton College (Illinois) in 1979 and from The Ohio State University College of Medicine in 1982. He entered the United States Army and completed his family medicine residency at the Eisenhower Army Medical Center (Augusta Georgia) in 1985. Dr. Miser then spent a career in the military with tours at Ft. Sill, Oklahoma, Madigan Army Medical Center near Tacoma, Washington (where he completed a two-year faculty development fellowship and obtained a Masters of Arts in social sciences from the University of Washington and Pacific Lutheran University), Tripler Army Medical Center, Hawaii (where he was residency director) and then back to Madigan Army Medical Center (where he was the director of the faculty development fellowship, and completed a one-year teaching scholars program at the University of Washington). He retired from the U.S. Army as a Lieutenant Colonel in 1997.
Dr. Miser joined The Ohio State University Department of Family and Community Medicine in May 1999, first as the residency director, and then as a clinical researcher. Due to his love for teaching and working with residents, he resumed the position of residency director in 2009. Dr. Miser has received numerous awards for teaching and research, including the 2012 Ohio Academy of Family Physician's Educator of the Year, the 2013 American Academy of Family Physician's Exemplary Teaching Award, the 2014 Association of Family Medicine Residency Director's Gold Program Director Recognition Award, the 2014 OSU College of Medicine Courage to Teach Award and Distinguished Educator Award, and the 2017 OSU Medical Alumni Society Faculty Teaching Award. He has annually been named one of America's Best Doctors since 2007. He is a tenured professor of family medicine, has served on the board of directors for the Ohio Academy of Family Physicians and is president elect for the Association of Family Medicine Residency Directors. He and his wife of 38 years, Debi, have five children and nine grandchildren, whom they visit as frequently as possible. Fred's hobbies include rooting for the Buckeyes, traveling, photography and playing with his grandchildren. He and Debi attend Delaware Bible Church.
Research, Education and Clinical Interests
Dr. Miser is a board-certified family physician and enjoys the full scope of primary care. His research and clinical interests include diabetes mellitus, prevention of cardiovascular disease and cancer, as well as travel medicine. As professor and residency director, he enjoys teaching the full spectrum of family medicine, including faculty development.
Current Research Projects
Characteristics and Early Recognition of Colorectal Cancer in Individuals Younger than Age 50 Years
Education and Training
MD: The Ohio State University College of Medicine and Public Health, 1982
Residency: Family medicine, Eisenhower Army Medical Center, Augusta, Georgia, 1982-1985
Fellowship: Faculty development, Madigan Army Medical Center, Tacoma, Washington, 1988-1990
Editorial Activities
Journal of Family Practice (Evidence-based, peer-reviewed, 95,000 subscribers), 2000 - present
National Positions
President-elect, Association of Family Medicine Residency Directors
Chair, Council of Academic Family Medicine
Representative, Academic Family Medicine Advocacy Committee
Professional Memberships
Alpha Omega Alpha National Honor Medical Society
American Academy of Family Physicians, diplomat and fellow
Society of Teachers of Family Medicine
Christian Medical and Dental Association
Ohio Academy of Family Physicians
North American Primary Care Research Group (NAPCRG)
Association of Family Medicine Residency Directors
Awards/Honors

Select Publications