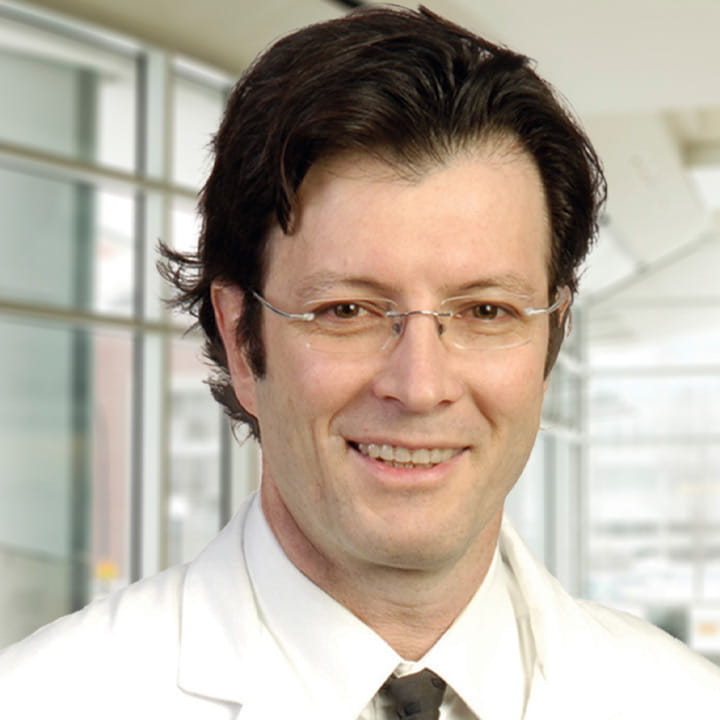 Professor of Neurosurgery, Oncology, Orthopaedics and
Systems Integrated Engineering (Tenured)
President, The Ohio State Neurosurgical Society
Justine Skestos Chair in Minimally Invasive Neurological Spinal Surgery

Vice Chair, Academic/Faculty Affairs
Clinical Director, The OSU Spine Research Institute (SRI)
Director, OSU Neurosurgical Spine program
Director, The James Cancer Hospital Spine Oncology Program
College of Medicine
College of Engineering
Department of Neurological Surgery
Department of Orthopaedics
Department of Internal Medicine
Integrated Systems Engineering
N1037 Doan Hall
410 W. 10th Ave.
Columbus, Ohio 43210
614-293-5346
Ehud.Mendel@osumc.edu
In 2006, Dr. Mendel joined The Ohio State University Wexner Medical Center and the James Cancer Hospital as a professor (Tenured) of Neurosurgery, Oncology, Orthopaedics and Integrated Engineering. He is the departmental vice chair for Clinical Affairs. He is currently holding the Justine Skestos Endowed Chair and is the director of the Neurosurgical Spine Program, Spine Oncology Program, Director of Fellowship Program and Medical Director of the OSU Spine Research Institute.
He serves on numerous committees at Ohio State such as the OSU Promotional and Tenure Committee, and is the chair of Promotional Tenure for the Department of Neurosurgery. He recently graduated from the OSU Talent Management and Leadership course and is now a committee member for the Faculty Leadership Development Group (FAME). He is an alternate member for The Ohio State University Senate and Faculty Council. He obtained an MBA in 2017 from the Fisher College of Business at Ohio State.
Dr. Mendel is the current president of The Ohio State Neurosurgical Society. He is a Fellow of the American College of Surgeons (FACS) and a Fellow of the American Association for the Advancement of Science (AAAS). He is a member of the Academy of Neurological Surgeons. He is well known nationally and internationally for his experience in the treatment of spine tumor and has been identified as one of America's leading experts on spine cancer. He is a member of numerous professional societies (American Association of Neurological Surgeons, Congress of Neurological Surgeons, North American Spine Society, AO North America, AANS/CNS Joint Spine and Trauma Sections) and honor societies including Alpha Omega Alpha.
Clinical and Research Interests
Neurological surgery
Brain and spinal cancers
Kaposi sarcoma
Education
MD: Louisiana State University School of Medicine
MBA: The Ohio State University Max M. Fisher College of Business
Internship: General Surgery, University of Southern California
Residency: Neurological Surgery, University of Southern California Medical Center
Fellowship: Reconstructive Spinal Surgery-Combined Neuro/Ortho, University of Florida School of Medicine
Honors
First recipient, The Justine Skestos Endowed Chair (Spinal Neurological Surgery, $1.5M), 2006-current
OSU Faculty recognition, Active Membership in the American Academy of Neurological Surgery, 2017
Election to American Academy of Neurological Surgery, 2015
Lawrence Mervis, MD Teacher of the Year Award, Ohio State Wexner Medical Center, Department of Neurosurgery, 2016-2017
"Best Doctors in America," 2006-present
American Association for the Advancement of Science (AAAS), 2007-present
Professional Memberships
National and International
Associate Member, AO Spine International Knowledge Forum Tumor (KFT), 2015
Member, Association for Collaborative Spine Research (ACSR), 2012-present
Neuroscience Signature Program Leader, 2012-2014
American Society for Radiation Oncology (ASTRO) Panel Member, 2009
Spine Oncology Study Group-Selected National/International Spinal Oncology, 2007-2014
Experts
American Association for the Advancement of Science (AAAS), 2007-present
News