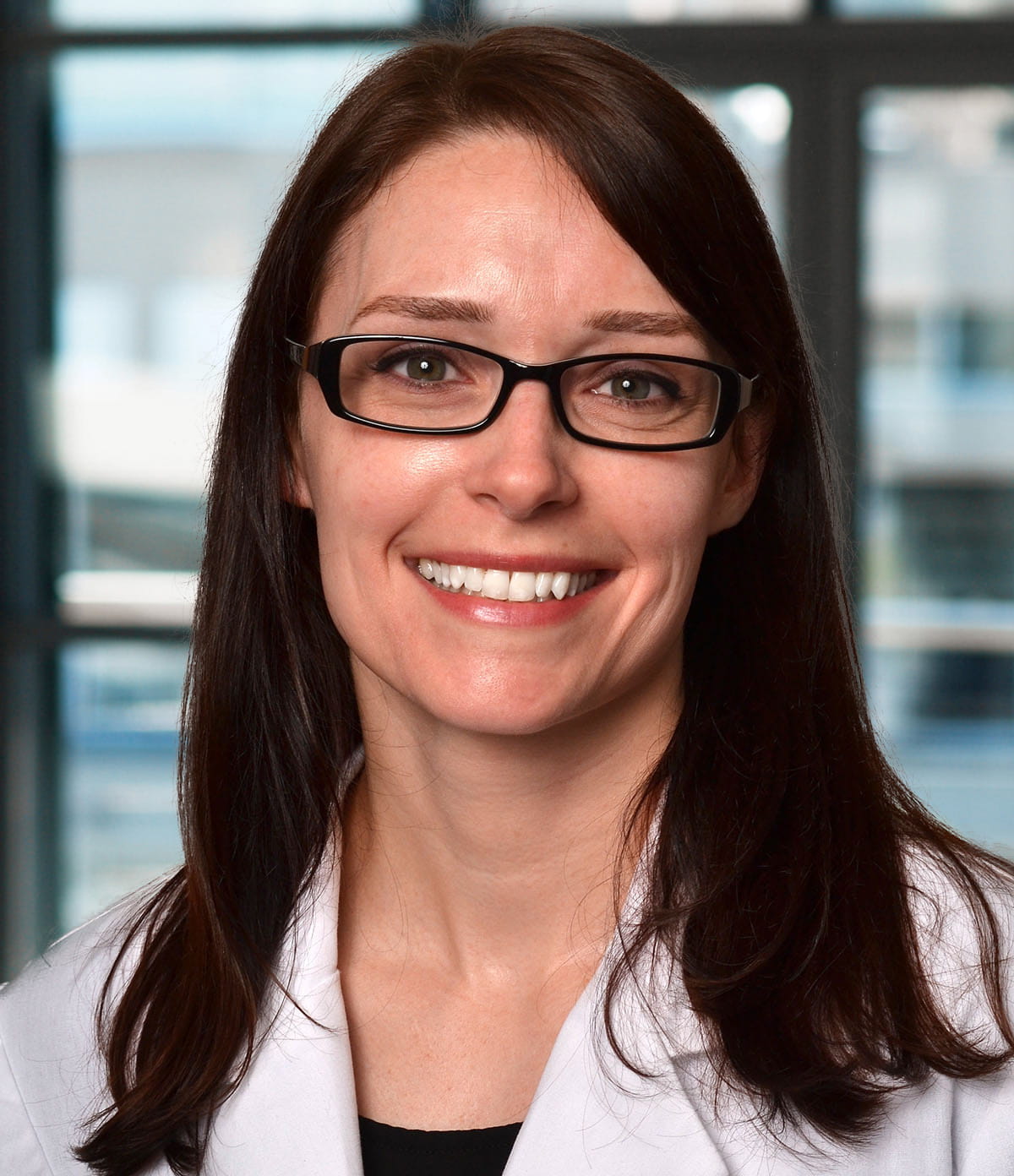 Director of Neuropsychology Services
Assistant Professor-Clinical of Psychiatry
Assistant Professor-Clinical of Neurology
Assistant Professor-Clinical of Psychology
Behavioral Health Olentangy River Road
3650 Olentangy River Road, Suite 310
Columbus, OH 43214
614-293-9600
erica.dawson@osumc.edu
Dr. Dawson is an attending neuropsychologist in the Section of Neurobehavioral Health in the Department of Psychiatry and Behavioral Health. She is the director of the OSU Neuropsychology Clinic and is also involved in education and research activities.
Research and Clinical Interests
Populations of interest include adults with brain tumors, movement disorders, neurodegenerative disorders and other medical/neurologic conditions. Research interests pertain to cognitive effects of chronic neurologic and chronic medical conditions.
Research Techniques
Comprehensive neuropsychological evaluation, including assessment of cognition, mood and quality of life.
Current Research Projects
Cognitive functioning before and after deep brain stimulation for treatment of Parkinson's disease.
Selected Publications
Dawson, E. L., Caveney, A. F., Weisenbach, S. L., Avery, E., Schallmo, M. P., Bahadori, A., Giordani, B., et al. (2017). Executive functioning at baseline predicts depression treatment response in a naturalistic sample. The Primary Care Companion to CNS Disorders, 19(1), doi: 10.4088/PCC.16m01949.

Ryan, K. A., Dawson, E. L., Kassel, M. T., Weldon, A. L., Marshall, D. F., Meyers, K., et al. (2015). Shared dimensions of performance and activation dysfunction in cognitive control in females with mood disorders. Brain. 138, 1424-1434.
Dawson, E. L., Shear, P. K., Howe, S. R., Adler, C. M., DelBello, M. P., Fleck, D. E., & Strakowski, S. M. (2014). Impulsivity predicts time to reach euthymia in adults with bipolar disorder. Bipolar Disorders, 16(8), 846-856.
Dawson, E. L., Shear, P. K., & Strakowski, S. M. (2012). Behavior regulation and mood predict social functioning among healthy young adults. Journal of Clinical and Experimental Neuropsychology, 34(3), 297-305.
Education and Training
MA: Psychology, University of Cincinnati
PhD: Psychology, University of Cincinnati
Residency: Psychology/Neuropsychology, VA Ann Arbor Health System
Fellowship: Clinical Neuropsychology, University of Michigan
Editorial Activities
Ad hoc reviewer, Cognition, Aging, and Neuropsychology
Ad hoc reviewer, Journal of Clinical and Experimental Neuropsychology
Professional Memberships
APA Division 40 (Neuropsychology), Early Career Neuropsychologist Committee, 2016 – present member
APA Division 40 (Neuropsychology), Awards Committee, 2016 – present member