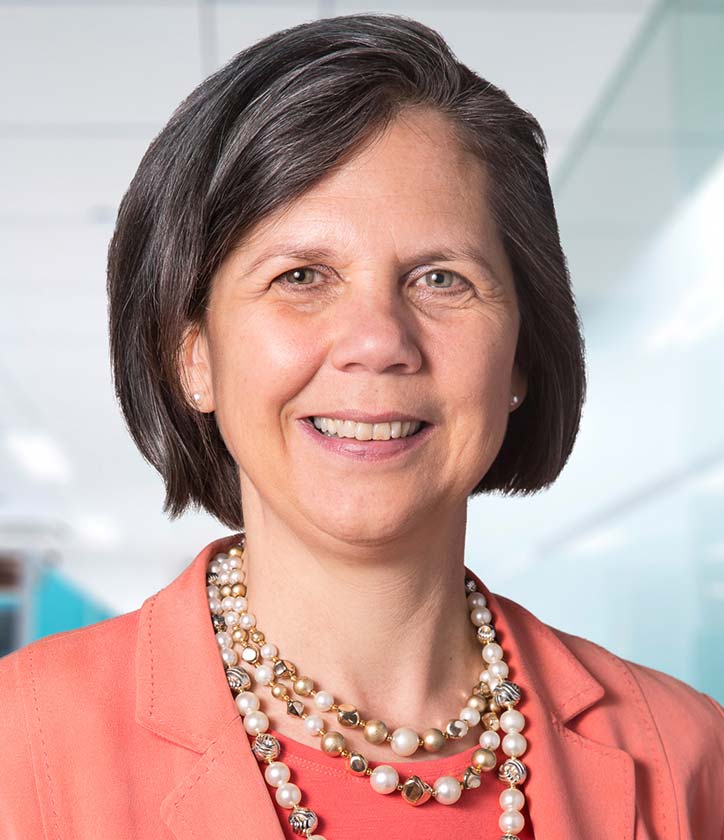 Professor, Psychiatry
Professor, Psychology
Professor, Nutrition
College of Medicine
Department of Psychiatry and Behavioral Health
Wexner Medical Center
1670 Upham Drive
Columbus, OH 43210
614-293-4572
mary.fristad@osumc.edu
Research Goals
The focus of Dr. Fristad's research for the past 30+ years has been to improve the diagnosis and treatment of mood disorders (depression and bipolar disorder) in children. Most recently, this has included nutritional interventions in combination with family-based psychosocial treatment.
Research Techniques
Dr. Fristad's lab engages in team science. Their core team includes child/adolescent psychologists and psychiatrists, and trainees that include post-doctoral researchers, graduate students, medical students and undergraduates. Research techniques include structured clinical interviews, self-reports from children and their parents, genetic testing, fatty acid analyses and measures of BDNF, inflammatory markers and other laboratory tests.
Current Research
They recently completed two randomized, controlled trials of omega3 fatty acids (n3) and individual-family psychoeducational psychotherapy (PEP). Main findings from the two trials indicate that PEP, alone and in combination with n3, ameliorates depressive symptoms in children with bipolar disorder and endogenous depression. n3 appears beneficial for reducing manic symptoms and improving executive functioning.
Currently, they are testing a genetic marker that may indicate who is more likely to be responsive to n3 and examining inflammatory markers as possible mechanisms of change in children who improve with n3 and/or PEP.
Active Funding
National Institute of Mental Health
Aetna Foundation
Ohio Injury Prevention Partnership
Education
MA: Clinical Psychology, University of Kansas
PhD: Clinical Psychology, University of Kansas
Editorial Activities
Editorial Board: Journal of Clinical Psychology, 1999-2009
Clinical Psychology: Science and Practice, 2003-present
Journal of Consulting and Clinical Psychology, 2010-present
Journal of Clinical Child and Adolescent Psychology, 2011-present
Section Editor
Special Section: Serious Emotional Disturbance in Children—Professional Psychology: Research and Practice, 2004, 35(5), pp. 443-484.
Special Section: Bipolar Disorder Across the Lifespan, Journal of Clinical Psychology, 2008
Regular Reviewer: Journal of the American Academy of Child & Adolescent Psychiatry, 2004-2006
Professional Memberships
International Society for Bipolar Disorders, 2003-present
Association for Behavioral and Cognitive Therapies, 1999-present
APA Division 53, Clinical Child & Adolescent Psychology, 1999-present
National Alliance on Mental Illness, 1994-present
National Alliance on Mental Illness, Ohio, 1994-present
National Alliance on Mental Illness, Franklin County, 1994-present
Mental Health America of Franklin County, 1994-present
International Society for Research in Child & Adolescent Psychopathology, 1990-present
APA Division 12, Clinical Psychology, 1987-present
Section I, Clinical Child Psychology, 1987-1999
APA Division 37, Child & Youth & Family Services, 1987-present
APA Division 43, Family Psychology, 1987-present
Ohio Psychological Association, 1987-2012
Mental Health Association of Ohio, 1987-present
American Psychological Association, 1980-present
Honors and News
Inaugural Fellow, Association for Behavioral and Cognitive Therapies, 2015
Bud Orgel Award for Distinguished Achievement in Research, Association of Psychologists in Academic Health Centers, 2014
Presidential Term. American Board of Clinical Child and Adolescent Psychology, 2011-2013
Fellow, Society of Clinical Child and Adolescent Psychology, 2010
Fellow, Society for Family Psychology, 2010
Presidential Terms (2). Society of Clinical Child & Adolescent Psychology (Division 53, APA), 2008-2013
Fellow, Academy of Clinical Child and Adolescent Psychology, 2007
Fellow, Division 12 (Clinical). American Psychological Association, 2006
Henry and Amelia Nasrallah Award. Department of Psychiatry, 2003-present
Fellow, Child Youth and Family Services. American Psychological Association, 2003-present
Bernie Kuhr "Extra Mile" Award. NAMI - Franklin County, 2003
Fellow, American Psychological Association, 2002
Fellow, Academy of Clinical Psychology, 1998