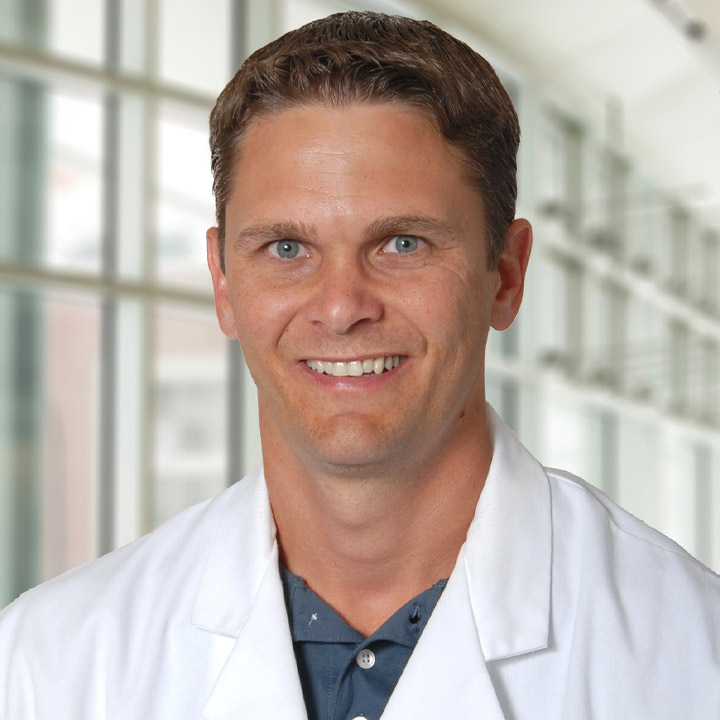 Associate Professor - Clinical, Gastroenterology, Hepatology and Nutrition
395 W. 12th Ave.
Columbus, Ohio 43210
614-293-6255
Anthony.Michaels@osumc.edu
Since joining as a faculty member in the Department of Gastroenterology, Hepatology and Nutrition (GHN) at The Ohio State University Wexner Medical Center, I have been focused on strengthening and building our hepatology division as well as our liver transplant program.
Through increased hepatology and liver transplant referrals, the number of liver transplants done at our medical center continues to increase every year, while also maintaining and at times exceeding nationally recognized graft and patient survival outcomes.
We are also striving to provide exceptional service to our referring providers by improving clinic access and follow up, physician availability for consultation and outreach lectures, and through our telemedicine program in underserved areas.
Besides increasing the number of referrals, activations and liver transplantations at our medical center, my role as the medical director of liver transplantation has also focused on improving the care of these patients pre- and post-transplant. We now have multiple multidisciplinary committees that meet weekly, biweekly and monthly to discuss areas of improvement in our program. All of these committees serve the purpose of improving the quality of care that our pre- and post-liver transplant patients receive at our medical center.
It is an exciting time to be part of our excellent hepatology division and liver transplant team. I will continue to strive to help lead our liver transplant program in becoming one of the nationally recognized leaders in liver transplantation.
Research Interests
Viral hepatitis
Portal hypertension
Liver transplantation
Current Research
A Pivotal, Within Subject, Comparison of the Escense Dx Liver Function Assessment (LFA) System to the Indocyanine Green Dye (IGD) Serum Retention Test in Patients With Impaired And Non-Impaired Hepatic Function (Cardiox). 2015. Co-Investigator
A Prospective, Randomized Clinical Trial Comparing Blood Product Use and Bleeding Events During and After Endoscopic or Neurosurgical Procedures in Patients With Cirrhosis And Coagulopathy: Rotational Thromboelastrography (Rotem) Versus Conventional Therapy. (Scarlet). Pending. 2015-current. Co-investigator
Optimizing Care for Hospitalized Patients With Cirrhosis: Midwest Cirrhosis Consortium. 2014-Current. Co-Investigator
OCR002-HE209 (STOP-HE STUDY): Multicenter, Randomized Phase 2B Study to Evaluate the Efficacy, Safety and Tolerability of OCR-002 (Ornithine Phenylacetate) in Hospitalized Patients With Cirrhosis and Associated Hyperammonemia With an Episode of Hepatic Encephalopathy. 2014-Current. Co-Investigator
Comparison of Body Mass Index to Visceral Adiposity Measured by Cross-Sectional Imaging in End-Stage Liver Disease. 2014-Current. Co-Investigator
A Multicenter Group to Study Acute Liver Failure. 2014-Current. Co-Investigator
Imaging-Based Hepatic Fat Quantification: Correlation With Histopathology. 2014-Current. Co-Investigator
Magnetic Resonance Elastography. 2013-Current. Co-Investigator
Acute Liver Failure Study Group Registry (Sponsor: Niddk). 2013-Current. Co-Investigator
CPI-IFE-001: A Multicenter, Double-Blinded, Randomized, Controlled Study to Determine the Safety and Pharmokinetics of Ifetroban Injection in Hepatorenal Syndrome. February 2012-2016: Primary Investigator
Book Chapters
Hanje AJ, Michaels A, Lee WM. "N-Acetylcysteine has not been shown to be effective for all non-acetaminophen acute liver failure." In Controversies in Hepatology. Edited by Jensen, DM. Thorofare: Slack, June 2011
Education
Medical Degree: The Ohio State University College of Medicine
Residency: Internal Medicine, The Ohio State University Wexner Medical Center
Fellowship: Transplant, University of Florida Shands Hospital
Fellowship: Gastroenterology, University of Florida Shands Hospital
Honors and News
American Liver Foundation and American Association for the Study of Liver Diseases Resident Scholar Travel Award, 2004
Letter of commendation, 2003
Honors program, 2002 - 2003
Letter of commendation, 2002
Honors program, 2001
Letter of commendation, 2001
Honors program, 2002