Unleashing the immune system to treat cancer and other diseases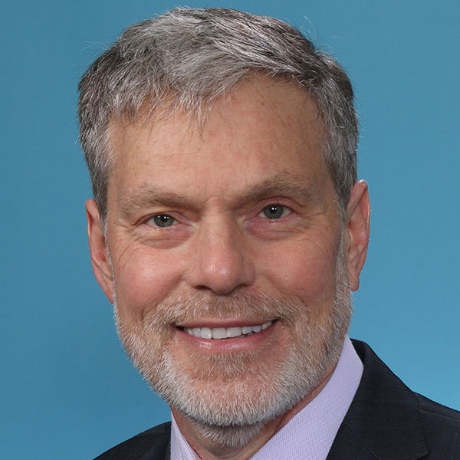 It's an exciting time for immunology, according to Eugene Oltz, chair of the Department of Microbial Infection and Immunity. "There's rapid growth in our understanding of how the immune system can be unleashed to treat cancer and infectious diseases, or can be reined in to treat autoimmune and inflammatory diseases," he said. "Ohio State is committed to investing in the best and brightest researchers, who will contribute to the understanding and development of these cutting-edge therapeutic approaches."
That's one of the reasons why he chose to come to the university in January from Washington University School of Medicine. "I found here the opportunity to build on a strong foundation that already exists in our department, working with the cancer center and other clinical divisions to enhance our immunology and microbial pathogenesis community," he explained.
Oltz's objective at Ohio State is to expand the national reputation of the department by fostering collaborative projects within the infection and immunology communities. To accomplish this, he is first meeting with as many basic and clinical scientists as possible, and plans recurrent venues and pilot grants for building new and durable interactions.
Teaching persistence
Besides administrative duties, Oltz mentors clinical and research students and faculty. His own scientific curiosity was first awakened by a high school chemistry teacher, he says, who "let us do cool experiments after school." This early inspiration led him to study chemistry at Cornell University and earn a PhD in chemistry from Columbia University. His postdoctoral fellowships were at Columbia and Harvard University.
To faculty and student researchers he mentors now, Oltz suggests that one of the most important characteristics of a successful scientist, besides a passion for doing research, is persistence. "All researchers encounter what seem to be insurmountable obstacles during their careers; but stepping back, looking at the problem from different angles, and having another go at it almost always pays off in the long run," he said. "Along these lines, keeping current with technologies and analytical approaches is often the key factor in cracking a seemingly intractable question."
Oltz's own research has gained national attention and attracted numerous grants from the National Institutes of Health, including the Director's Transformative Research grant. A current focus is identifying genetic changes that alter gene expression programs in normal cells, leading to autoimmune diseases, such as inflammatory bowel disease, or to immune-related tumors. He's led National Institutes of Health-funded programs for 25 years and held more than 20 federal grants as principal investigator. He is currently editor-in-chief of the Journal of Immunology and serves as a member of the Aging Biology Foundation board of directors. A recent co-authored paper published in Cell focuses on ways to harness the functions of natural killer cells—cells that provide protection from viral infections or cancer—for tumor immunotherapy. Three other current projects are aimed at studying various aspects of gene regulation under normal or pathologic conditions.