Rankin named as associate dean for admissions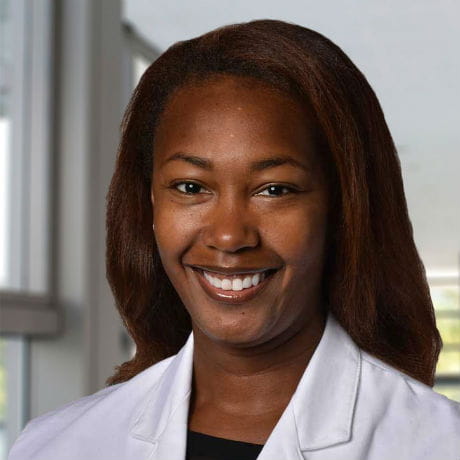 The Ohio State University College of Medicine has named Demicha Rankin, MD, associate professor of Anesthesiology, the new associate dean for Admissions.
In this role, Dr. Rankin provides strategic direction and leadership for all activities of the Office of Admissions. She also oversees the Admissions Consortium, a committee charged with thematic longitudinal follow-up of admitted students in an effort to continuously inform the admissions process.
A true Buckeye, Dr. Rankin completed her undergraduate and medical degrees, a residency in anesthesiology and a neuroanesthesiology fellowship at Ohio State. Dr. Rankin joined the Ohio State faculty in 2010. She is a passionate advocate for resident education, serving as associate director of the Anesthesiology Residency Program and then residency program director. In 2016, Dr. Rankin led a major initiative to enhance the diversity of anesthesiology residents by standardizing interview questions and training committee members to use additional factors to foster equity in the interview process. As a result, the Anesthesiology Residency Program has grown in diversity and is now the third most diverse training program at Ohio State.
With the goal of recruiting the best and brightest medical students, Dr. Rankin joined the College of Medicine Admissions Committee in 2013. Today, she is an active faculty reviewer and interviewer for MEDPATH applicants. She recently co-hosted a roundtable discussion for underrepresented women in medical school.
Dr. Rankin thrives on mentoring medical students, and has a passion for clinical and simulation-based teaching. She serves on a number of key national committees in the field of anesthesiology, is a consultant for board review courses and regularly presents at conferences.
The Ohio State University College of Medicine is proud to have Dr. Rankin take on this critical position of recruiting extraordinarily bright and diverse students to our College of Medicine.