Ohio State's Clinical Research Center: Enabling innovation throughout the university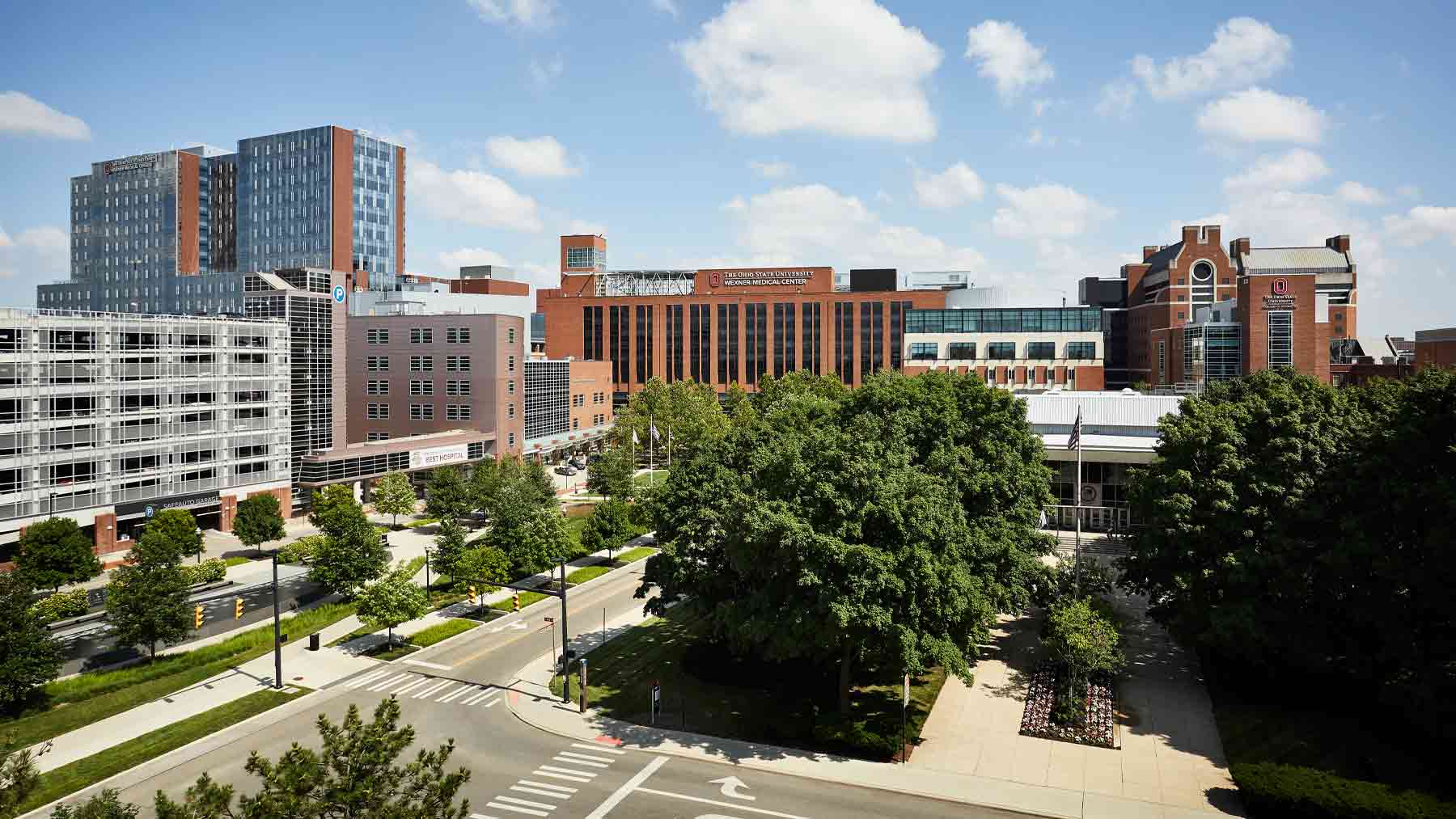 Home to one of the oldest clinical research centers in the nation, The Ohio State University's Clinical Research Center (CRC) in the College of Medicine has been at the forefront of advancements in discovering the causes of human disease and translating that knowledge into effective treatments and cures. Clinical trials connecting physicians, nurses and research scientists with patients and volunteers continue today through support services offered by the CRC, serving as a national clearinghouse for clinical research collaborators in Ohio and beyond.
Through the years, the CRC has conducted thousands of clinical trials in all areas of medicine. Today, the center supports more than 150 inpatient and outpatient research studies, ranging from smoking cessation to antibody testing, exercise to cancer genomics and, more recently, COVID-19 treatment testing, working with 106 investigators across The Ohio State University, The Ohio State University Wexner Medical Center and Nationwide Children's Hospital.
"We get to be a part of so much medical innovation here," says Deanna Golden-Kreutz, PhD, and senior director of the CRC. "At the end of every day, I go home knowing that the work I do advances clinical treatments and improves patient care for not just central Ohio, but the world."
A service center within the Ohio State College of Medicine's Center for Clinical and Translational Science, the CRC provides a high-quality, ethical, safe, efficient and cost-effective environment that encourages participation by investigators in clinical and translational lifespan research. With nursing/coordinator, research nutrition and laboratory support cores, the center serves a critical role in the implementation of complex clinical research studies.
Nurses play a critical role
Nurses are an integral part of the successful implementation of research protocols at Ohio State's CRC. Trained to care for a diverse community of patients in every field of medicine, including cardiology, endocrinology, oncology, immunology, infectious disease, neurology, nephrology and psychiatry, Ohio State's clinical trial nursing unit provides all types of personalized medical services to participants throughout the clinical trial period, including collecting blood samples, measuring vital signs using EKG testing or continuous telemetry monitoring, administering medication and monitoring side effects, and educating patients on study protocols and self-care. Important members of the clinical trial team, Ohio State Wexner Medical Center nurses are making a difference.
Recent projects administered by the CRC
Throughout the pandemic, the CRC has played a critical role in the implementation and enrollment of participants in pivotal COVID-19 treatment studies, including several monoclonal antibody studies (ACTIV-2; CoVPN 3502) and the Astra Zeneca vaccine study. All three studies have been prioritized by National Institutes of Health leadership as part of the nation's "Operation Warp Speed" COVID-19 response to rapidly evaluate treatments, prophylactic therapies and vaccines. Ohio State is one of the top enrolling sites in the country for ACTIV-2. In addition to treatment studies, the unit has also consented to more than 300 health care workers to participate in surveillance studies, including the Centers for Disease Control and Prevention's IVY study, and another 500 subjects for pathology testing validation and biospecimen collection, to support further research into the impact of COVID-19 on health outcomes.
Addressing the novel question of whether or not poorer physical fitness alters the magnitude and duration of inflammatory responses to immune challenges, The HEART Study: Heart Health in Breast Cancer Survivors, funded by the National Cancer Institute and led by Janice Kiecolt-Glaser, PhD, professor of Psychiatry and Behavioral Health, uses a typhoid vaccine as a peripheral immune stimulus to assess the magnitude and kinetics of a transient inflammatory response in breast cancer survivors.
Partnering with Ohio State's College of Nursing, the CRC is supporting work that aims to improve healing outcomes for chronic venous leg ulcers (CVLUs) in older adults. Led by Ohio State's Jodi McDaniel, PhD, RN, the study, Impact of Omega-3 Fatty Acid Oral Therapy on Healing of Chronic Venous Leg Ulcers in Older Adults, uses a low-risk systemic oral treatment of the Omega-3 fatty acids EPA and DHA to target PMN immune cell activation in the pathobiology of CVLU.