Hamilton Hall construction champions cutting-edge interdisciplinary facilities for 21st century medical education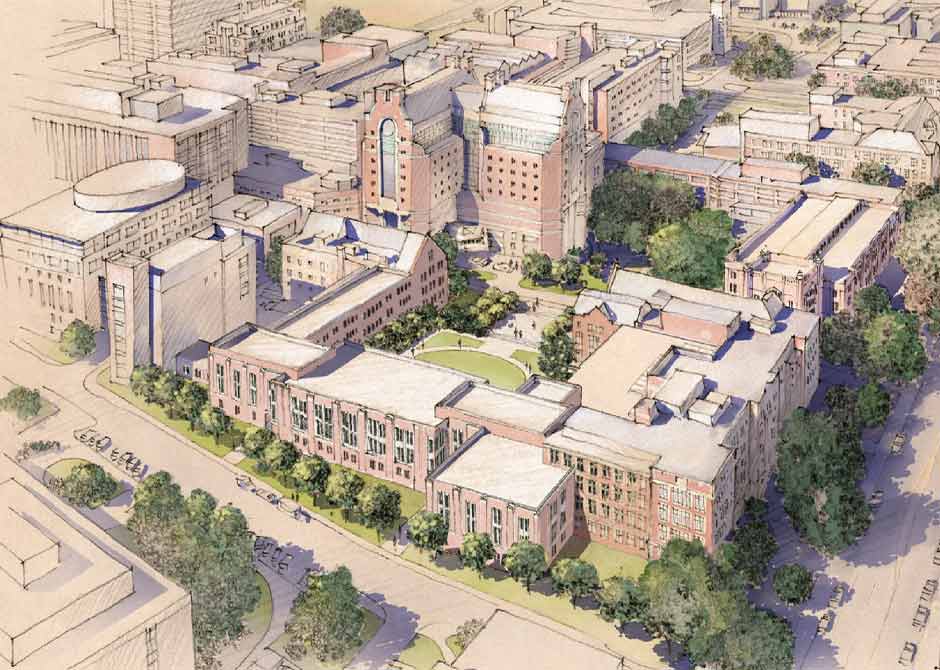 The dynamic nature of medicine perpetually molds the expectations brought upon medical curricula. In addition to exponentially increasing advancements in science and technology, hospitals are collectively emphasizing more value on viewing external socioeconomic contributors to patient health through a holistic, interdisciplinary lens. To put it frankly, the demands placed on the 21st century medical student are growing. The Ohio State University College of Medicine is making great strides to meet them.
Launched in November 2019, construction at the college is well underway to expand Hamilton Hall. As part of the Interdisciplinary Sciences Center, Hamilton Hall's 120,000 square feet of updated area will be accompanied by 100,000 square feet of new, flexible facilities poised to empower collaboration among the departments of the Ohio State College of Medicine.
One of these exciting additions is the new anatomy wing, slated to open in January 2022. This expansion will also provide the Interdisciplinary Sciences Center with a wing of new classrooms.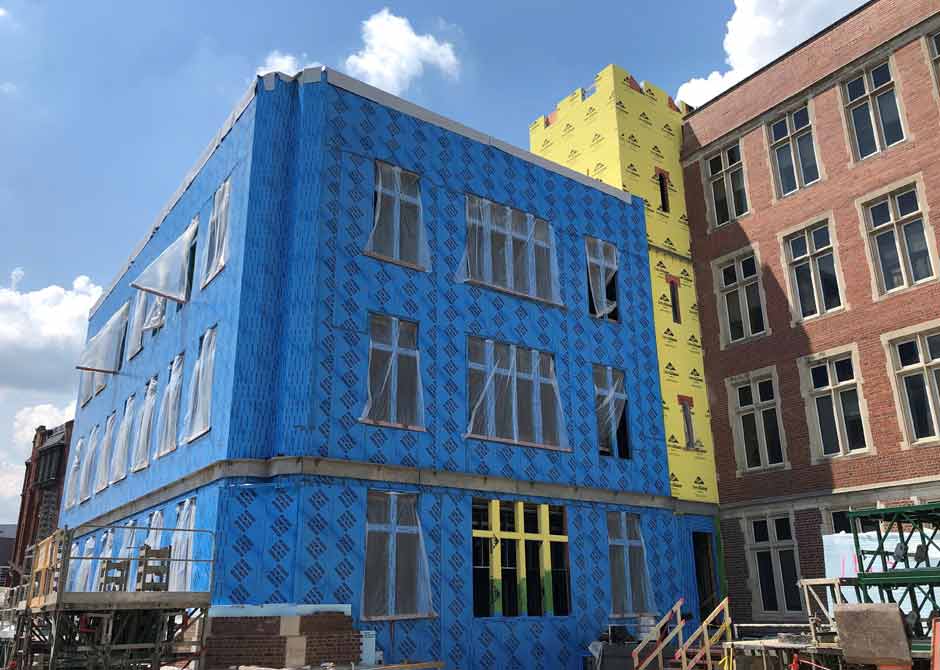 The project to modernize Hamilton Hall and its sister facilities began with the vision to align the space with the Ohio State College of Medicine's focus on interdisciplinary collaboration in research and education. Incorporating the feedback of staff, faculty, students and alumni, the multiphase, $155.9 million project yields a building complex that is mere steps from The Ohio State University Wexner Medical Center and partnering health clinics. This will foster deeper collaboration among the diverse Buckeye health care community.
The new home of the Ohio State College of Medicine, this 225,000-square-foot hub will embody the college's role as a leader in modern-day medical education.
"I look forward to building on the strong foundation of education that is here at Ohio State," says Carol R. Bradford, MD, MS, FACS, dean of the Ohio State College of Medicine. "That starts with ensuring our students have the best educational resources possible. This renovation is more than an upgrade; we are building state-of-the-art classrooms where students can work together and learn with cutting-edge tools. In ways we never imagined when we were in medical school, this will help us prepare Ohio State students with the skills they will need to practice 21st century medicine."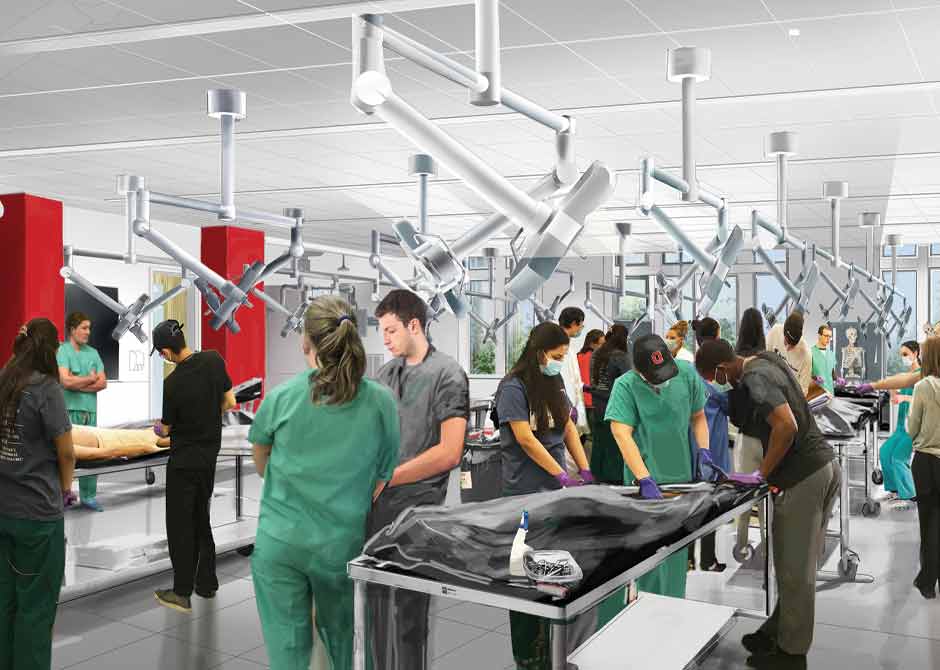 Daniel Clinchot, MD, vice dean for education at the Ohio State College of Medicine, also expresses excitement for the game-changing opportunities this project brings. "The Interdisciplinary Health Sciences Center is where learners become tomorrow's health care leaders to create health care solutions for their communities," says Dr. Clinchot. "It will also foster a new education model, where students from all health sciences learn together.
"This next-generation complex will not only equip students with a more enriched, holistic education, it will serve as a paramount tool in forging more competent, bright-minded health care workers.