AAMC recognizes Ohio State's Women in Medicine and Science Committee with prestigious 2021 National Emerging Leader Award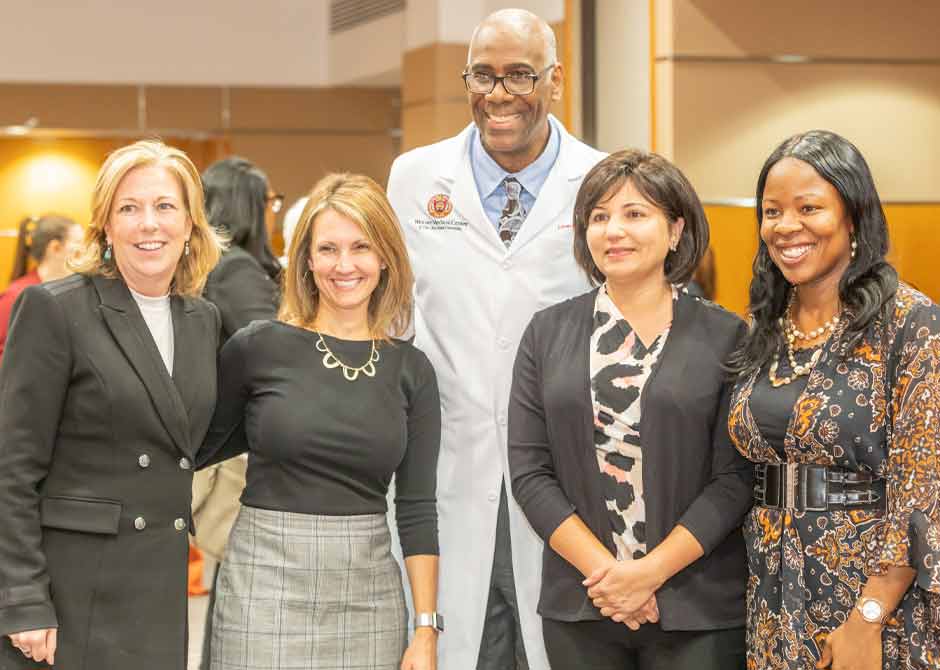 The Association of American Medical Colleges (AAMC), a leading authority in the academic medicine community since 1876, recently bestowed its prestigious Group on Women in Medicine and Science (GWIMS) Emerging Leadership Award on The Ohio State University College of Medicine's Women in Medicine and Science (WIMS) Committee for its incredible work in advancing women faculty at the college.
The AAMC, a not-for-profit organization "dedicated to transforming health through medical education, health care, medical research and community collaborations," established this award in 1995 to recognize an individual or organization that has significantly advanced the role of women in medicine and science. To qualify for this award, recipients must have a proven track record of improving the environment for women in academic medicine, promoting women's leadership and enhancing the development of women faculty.
"It is very exciting for us to receive this prestigious recognition," says Zarine Shah, MBBS, associate professor of Radiology and the interim director of WIMS. "It brings national attention to the many notable accomplishments WIMS has made over the past three years."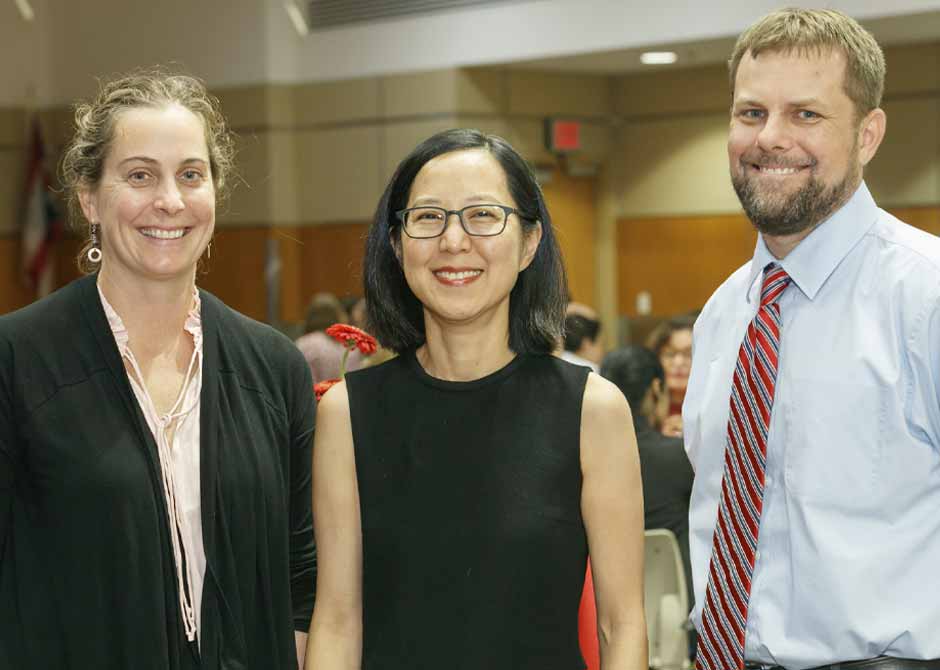 Clara Lee, MD, MPP, associate professor of Plastic Surgery and the immediate past director of Women's Academic Advancement, says, "The AAMC has been very interested in and supportive of WIMS the past few years, and this really shows it. We look forward to representing and showcasing The Ohio State University in our acceptance video on November 5."
The Ohio State College of Medicine's WIMS Committee was founded in 2014 as with a core of 10 members and has grown since then to its current membership of greater than 90 faculty. A formal strategic plan for WIMS was developed in 2018 and since then, the organization has worked on its core mission to create pathways and processes to advance the role of women in medicine and science at the Ohio State College of Medicine.
From 2018 to 2021, WIMS has advocated for the advancement of women as department chairs, associate deans and other faculty roles. In 2018, only 15% of department chairs were women compared to 26% in 2021, which is significantly higher than the national average of 15%. Similarly, the percentage of women associate deans rose from 38% in 2018 to 67% currently. The Ohio State College of Medicine also has more women in faculty (46%) and associate professor positions (53%) compared to the national averages of 38% and 44% respectively. The increasing number and representation of women in early and mid-career leadership roles strengthens the pipeline and illustrates many of the ideals that the WIMS committee strives for. It ultimately will result in providing opportunity for more women to be eligible for senior leadership roles within the college.
The Ohio State College of Medicine's WIMS committee continues to grow and now includes members from every department. Above all, the progress it has made in supporting advancement for women in medicine and science can serve as a stellar model for other organizations that aim to support diversity, equity and inclusion for all faculty members.