Gift from generous donor funds expansion of microbial infection and immunology research in organ transplant populations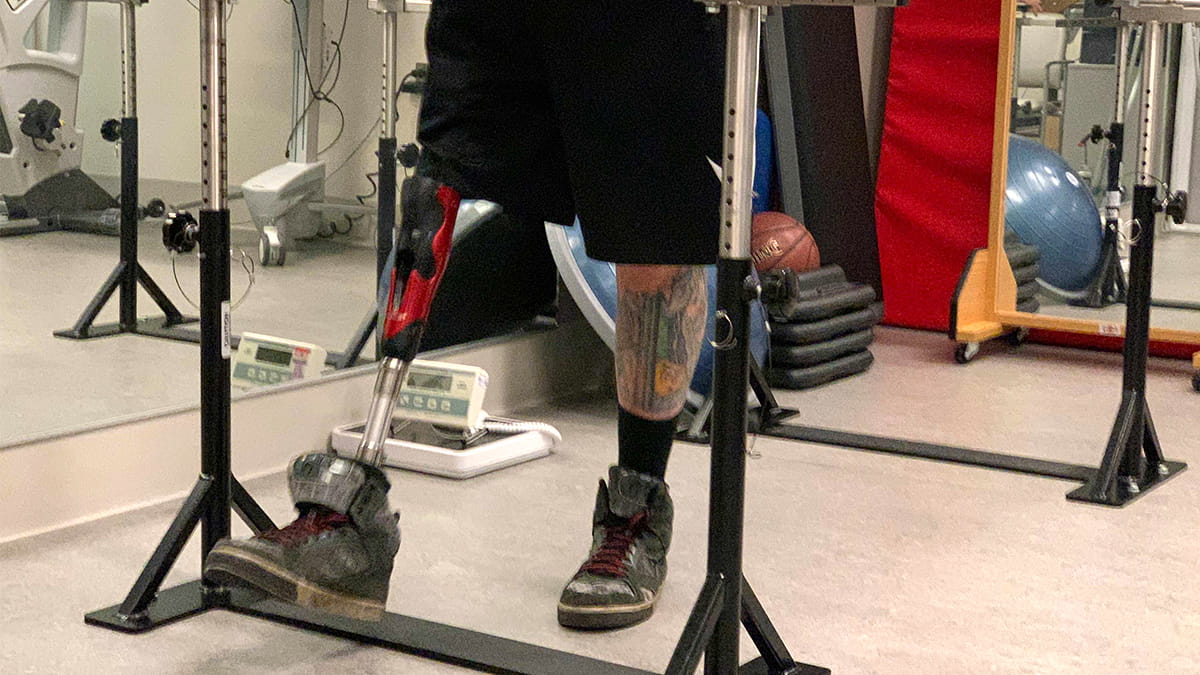 Joel Mayerson, MD, professor of Orthopedics at The Ohio State University College of Medicine and his fellow oncologic orthopedic surgeons at The Ohio State University Comprehensive Cancer Center – Arthur G. James Cancer Hospital and Richard J. Solove Research Institute (OSUCCC – James) now perform a complicated, intricate surgery through a new comprehensive limb program at Ohio State.
The procedure is called osseointegration and involves surgically implanting a metal bar — typically in the thigh femoral bone – that extends outside of the body and connects to a snap on prosthesis.
"This offers patients who experience debilitating skin wounds and pain from their traditional prosthetic a long-term option for reducing pain and increasing mobility," Dr. Mayerson said. "It allows the artificial limb to function more naturally and takes pressure off the residual limb, preventing painful issues associated with socket prosthetics, such as friction, blistering, tissue degradation and skin problems."
By making prosthetics more comfortable and easier to put on and take off, osseointegration unlocks the benefits of other advanced amputation techniques. One such technique is Targeted Muscle Reinnervation, which uses nerve surgery in the residual limb to enable more natural movement of the prosthetic and has been found to significantly reduce post-amputation pain.
Read more about how osseointegration enables more natural movement (external link) of the prosthetic and how it has been found to significantly reduce post-amputation pain.