Aaron Clark, DO, appointed chair of Family and Community Medicine Department
Aaron D. Clark, DO, clinical associate professor of Family and Community Medicine at The Ohio State University College of Medicine has been appointed as the next chair of the Department of Family and Community Medicine, pending board approval.
Dr. Clark joined Ohio State's faculty in 2010 as a clinical assistant professor and rose to clinical associate professor in 2017. He is board certified in Family Medicine and has been a family medicine physician at The Ohio State University Wexner Medical Center since 2010.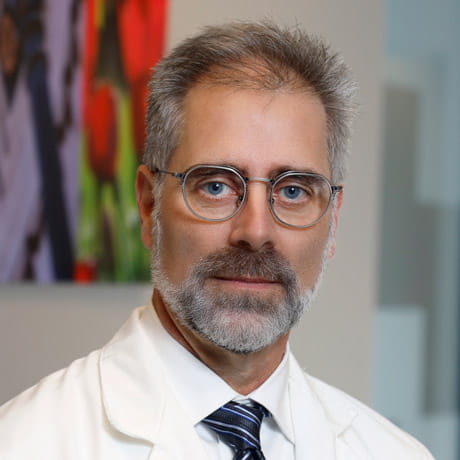 "Dr. Clark has served across a variety of patient-care environments and leadership roles," says Carol R. Bradford, MD, MS, FACS, dean of the Ohio State College of Medicine. "His focus on preventive medicine, health disparities, primary care and addressing food insecurities embodies family and community medicine."
Dr. Clark is the medical director of Value-Based Care at the Wexner Medical Center and the medical director and quality assurance and improvement officer at the Ohio State Health Accountable Care Organization, which is a group of doctors, hospitals and other healthcare providers who are working together with health plans, like Medicare, to give patients high-quality, coordinated service and care. Dr. Clark served as vice chair of Community Health for the Department of Family and Community Medicine and from 2015 to 2018 as chief clinical officer of PrimaryOne Health, Inc., a large regional Federally Qualified Health Center located in central Ohio.
A funded researcher, Dr. Clark's work includes involvement on a $3.3 million National Institutes of Health LINK grant to improve diabetes care. He is also assisting in studying body image measures in Black women and its relationship with self-reported physical activity and diet quality with cardiovascular implications. Dr. Clark has also served as the project director and co-director for multiple Care Innovation and Community Improvement Program projects across a wide variety of population health-oriented projects representing over $7 million in grant funding.
Dr. Clark earned his DO at the Ohio University Heritage College of Osteopathic Medicine and did his residency in Family Medicine at Firelands Community Hospital, serving as chief resident. He also completed a chair development fellowship with the Association of Departments of Family Medicine and training in health policy study with the American Osteopathic Association. In 2016, he completed the Ohio State College of Medicine Faculty Leadership Institute program. He is an active member of the National Association of Accountable Care Organizations, providing service on their Clinical Affinity Workgroup, their Digital Quality Measurement Task Force and their Quality Committee.