Patient-centered study demonstrates acceptability of quality-of-life measure for patients with Duchenne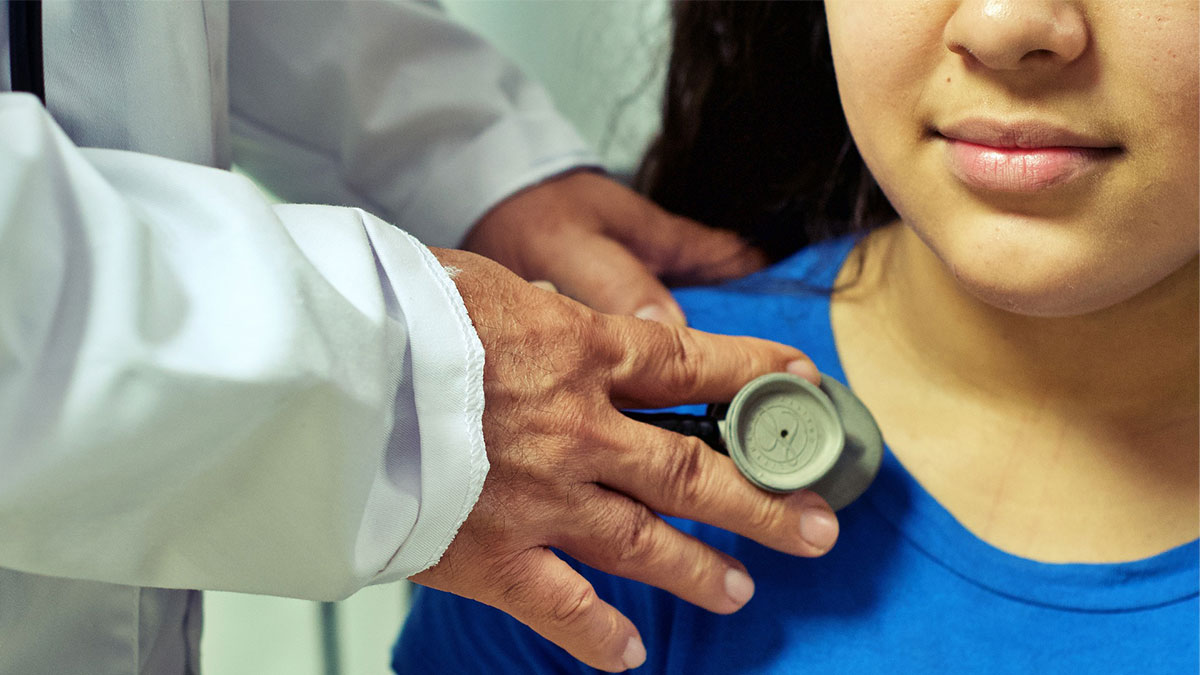 Duchenne muscular dystrophy is a rare degenerative, neuromuscular disorder, which is most often diagnosed in pediatric patients between ages three and five years old. A genetic illness with no curative treatment, Duchenne is complex and requires many decisions and considerations for patients, parents, providers and healthcare payers.
Norah Crossnohere, PhD, assistant professor of Internal Medicine at The Ohio State University College of Medicine, is a patient-centered outcomes researcher. Her work focuses on the study of what matters to patients and caregivers and ways to improve health research that addresses their questions and informs their decision-making.
As new treatment options for Duchenne become available, Dr. Crossnohere identified the need to establish the appropriateness of the EQ-5D, a generic and widely used measure of health state utility, to document health-related quality of life in Duchenne.
Historically, there's been a low-level of confidence in the ability of this survey to measure health-related quality of life in Duchenne, as well as in many other conditions. And this is problematic because data on health-related quality of life is important to help patients, providers and payers understand the benefits of various treatments.
Dr. Crossnohere and a group of researchers just released "Assessing the Appropriateness of the EQ-5D for Duchenne Muscular Dystrophy: A Patient-Centered Study."(external link)
"This study showed that the EQ-5D was acceptable to the patient community," Dr. Crossnohere says. "Patients and their caregivers confirmed that their answers to the EQ-5D really did reflect their true health status."
Further, 86% of survey respondents indicated the EQ-5D was easy to understand and 71% responded it was easy to answer. The researchers also found that the EQ-5D was well correlated with other commonly accepted measures of health status in Duchenne.
This research effort was conducted in partnership with academic, advocacy and industry members, including John Bridges, PhD, professor of Biomedical Informatics at the Ohio State College of Medicine, Ryan Fischer, chief advocacy officer at Parent Project Muscular Dystrophy, Andrew Lloyd, director at Acaster Lloyd Consulting and Lisa Prosser, PhD, professor at the University of Michigan Medical School. Patient groups from 6 countries — Australia, Belgium, Canada, Netherlands, the United Kingdom, and the United States — recruited adults with Duchenne and their caregivers to participate in an online survey about their experience with Duchenne.
"This study provides evidence that the EQ-5D is acceptable for evaluating health-related quality of life in Duchenne," Dr. Crossnohere says. "This has the opportunity to improve decision making around how we evaluate treatment options for Duchenne."
Improving patient-centered decision making is good news, especially for advocacy groups like Parent Project Muscular Dystrophy, which works to accelerate research, impact policy, demand optimal care for every single family and ensure access to approved therapies.
"We've heard from advocacy groups that this work will help them inform their next steps," Dr. Crossnohere says. "While the development of disease-specific measures is underway, our research could inform such development, and groups may also focus their energies on other areas of access and reimbursement."
The study, which provides a framework for evaluating the EQ-5D which can be applied to many different condition areas, has received a lot of attention for its ability to impact health care decision-making at the population level. In fact, Dr. Crossnohere just received the 2022 award for Outstanding Paper by a Young Investigator from the Society for Medical Decision Making.