Ohio State studies in brain changes aim for early detection of Alzheimer's, dementia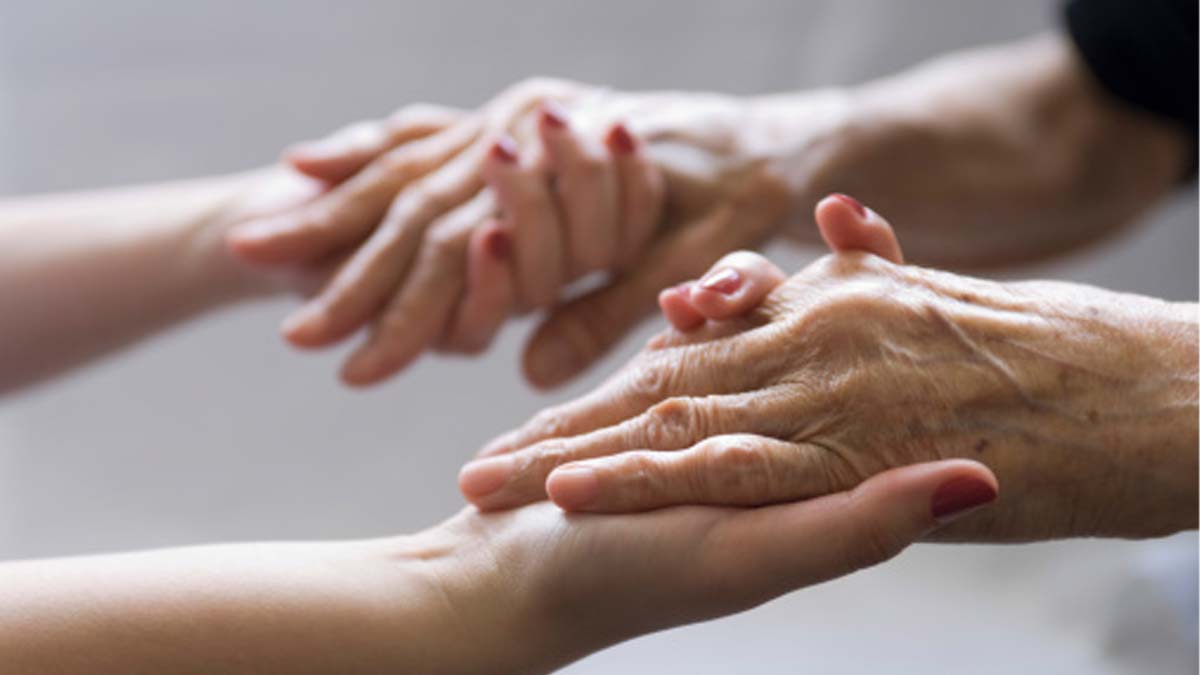 The number of Americans living with Alzheimer's disease is growing—and growing fast, according to the Alzheimer's Association. More than 5 million Americans have Alzheimer's. Unless effective therapeutics can be found to cure the disease or slow its progression, that number may grow to 13.8 million people ages 65 and older by 2050. To date, no such remedy exists.
To pave the way for the development of therapeutic treatments, researchers at The Ohio State University Wexner Medical Center are working behind the scenes to better understand what happens in the brains of Alzheimer's patients. Among them are scientists who are using their unique talents and expertise in neuroscience and immunology to explain the mechanisms that lead to the debilitation of cognitive functioning during the aging process.
Amal Amer, MD, PhD, professor of Microbial Infection and Immunity at The Ohio State University College of Medicine, and her team are working to build on the current knowledge that connects Alzheimer's to inflammation in certain areas of the brain. They're studying Alzheimer's patients, most of whom exhibit an overproduction of the pro-inflammatory cytokine Interleukin-1 beta (IL-1β) in the cerebrospinal fluid and brain tissue—exaggerated IL-1β levels inhibit synaptic plasticity mechanisms critical for normal memory function. The study aims to determine the function of the inflammasome in Alzheimer's, the process that's important in coordinating the body's immune response to infection. In addition, Dr. Amer's team has identified a microRNA that's found in abundance in the brains of patients with Alzheimer's. They're working on exploring the idea that this microRNA is present in the cerebrospinal fluids of these patients. Their work will determine if this molecule can be used as a biomarker for Alzheimer's disease. The identification of biomarkers in patients with Alzheimer's will help in early diagnosis and prediction of the progression of the disease.
Another study seeks to explain why certain neurons are preferentially vulnerable to degeneration in the brains of patients with Alzheimer's. Led by Hongjun (Harry) Fu, PhD, assistant professor of Neuroscience at Ohio State College of Medicine, the team is testing the proteins Wolfram syndrome 1 and ectodermal-neural cortex 1 (ENC1) to determine if and why they may be responsible for this selective neuronal vulnerability in aging and early Alzheimer's dementia. The proposed studies hope to provide mechanistic insight into the role of ENC1 in mediating the degeneration of vulnerable neurons and identify new therapeutic targets for the prevention and treatment of aging and Alzheimer's disease.
Previous investigations have connected loss of memory with synapse loss, which is thought to occur early in the disease process before the onset of clinical symptoms. Building on that understanding, Chien-Liang (Glenn) Lin, PhD, professor of Neuroscience at Ohio State College of Medicine, and his team have developed a novel compound they call "LH001" that has been shown to effectively enhance the structural and functional plasticity of synapses in mouse models of Alzheimer's, resulting in improved cognitive functions, restored synaptic integrity, reduced neurodegeneration, reduced blockages from amyloid plaque, tangles and other protein accumulations. The three-year, $4.5 million project aims to conduct investigational new drug (IND)-enabling studies to meet the requirements for filing an IND (FDA approval for human clinical trials) and attain FDA approval to conduct first-in-human (phase I) clinical trials. Their work promises to result in a potentially new therapeutic drug to treat Alzheimer's disease.
While living with Alzheimer's is challenging for the patient, caring for a patient with the disease can be unduly stressful, leading to a heightened risk for depression, immune system alterations, multiple negative health outcomes, frailty and early mortality. Research into the impact on the health of individuals who care for patients with Alzheimer's has been inconsistent and inconclusive, due to both methodological and conceptual issues. To address those discrepancies, a transdisciplinary team of researchers at Ohio State are working together under the direction of Janice Kiecolt-Glaser, PhD, director of the Institute for Behavioral Medicine Research, and Doug Scharre, MD, director of the Center for Cognitive and Memory Disorders, to determine if the chronic stress of dementia spousal caregiving accelerates molecular aging and if caregiving-related distress can propel molecular aging and shorten the caregiver's "health" span.
To accomplish this goal, the team will provide longitudinal data to assess changes in caregiving, depression, key risk behaviors, aging biomarkers and the stress-sensitive pathways related to molecular aging, characterizing the concurrent and prospective differences between caregivers and noncaregivers on molecular aging biomarkers, inflammation and mood. They will also assess the relationships among the molecular aging biomarkers.
Studies like these that focus on age-related changes in the brain are shedding light on the causes of Alzheimer's and dementia and paving the way for therapeutic interventions in the earliest stages of the disease as well as for early diagnosis years before symptoms appear.