Medical student study connects hospital location to EGS services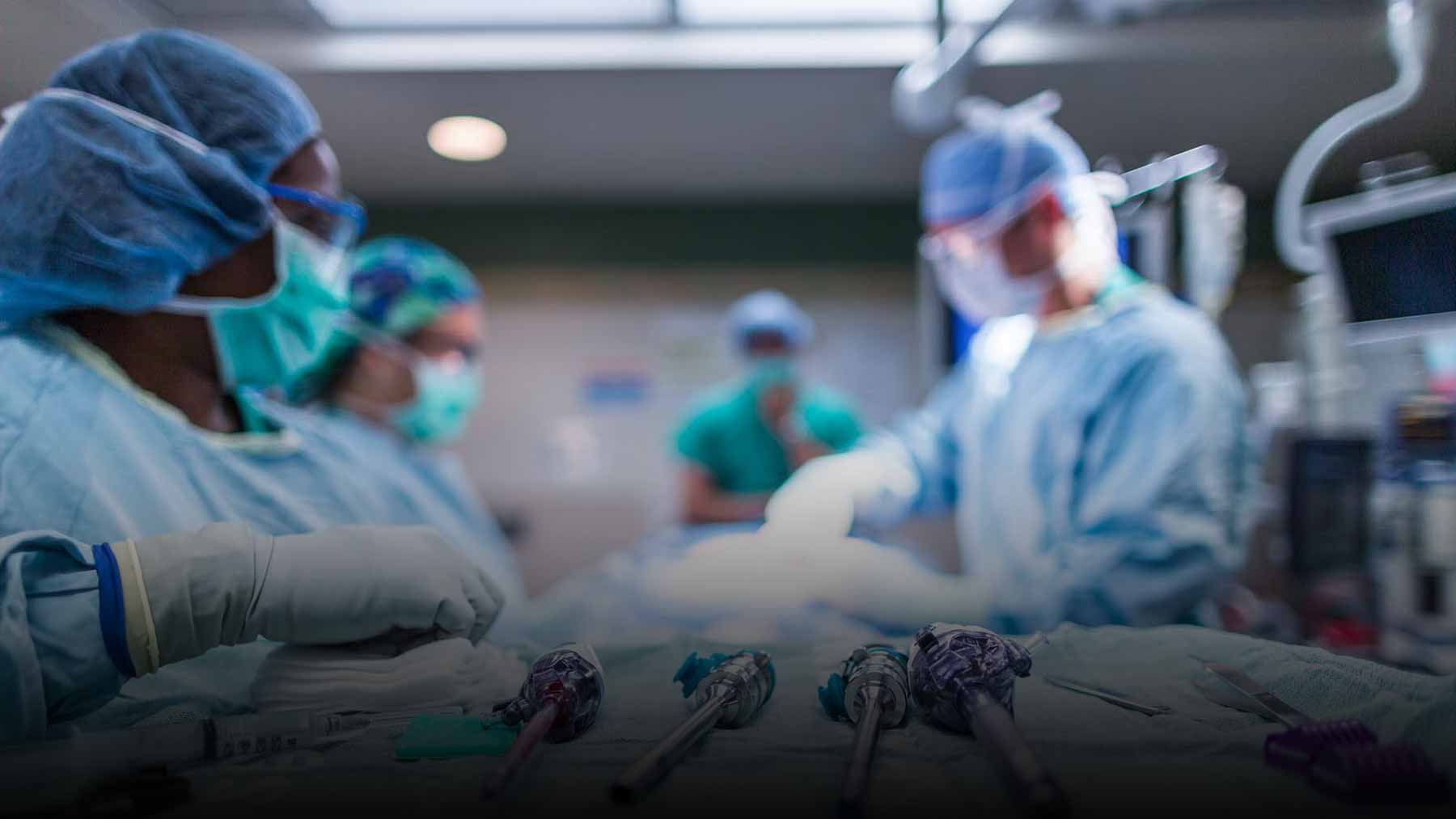 A recent study at The Ohio State University College of Medicine shows that hospitals in impoverished areas disproportionately serve underserved emergency general surgery (EGS) patient populations, but are less likely to have robust resources for providing care for EGS patients or for training future EGS surgeons. The findings, soon to be published in the May 2021 issue of the Journal of Surgical Research, are adding to the growing general knowledge about the EGS incidences and the quality of services and care available to patients in hospitals in underserved communities.
Using the area deprivation index as a tool to measure a neighborhood's level of disadvantage, the study, "Hospital Location and Socioeconomic Disadvantage of Emergency General Surgery Patients," looked at key characteristics of 724 hospitals in 14 states across the U.S. and compared them to individual patient levels of disadvantage. The findings show that EGS patients at higher disadvantage hospitals are more likely to be older, live in low-income areas, and experience a higher incidence of complications and comorbidities. This demonstrates a direct correlation between the quality of services and care delivered and patient health outcomes, including the prevalence of comorbidities, rates of mortality and hospital readmissions.
Typically, safety-net hospitals have been identified as such based on the number of uninsured, Medicaid insured or dual-eligible patients to whom the hospital provides care. But this approach doesn't take into consideration a hospital's location and its neighborhood's socioeconomic deprivation level, despite the high vulnerability of EGS patient populations in these areas. The Ohio State College of Medicine study provides a deeper understanding of the sociodemographic context of hospitals providing EGS care, with the aim of improving EGS outcomes across patient sociodemographic factors.
The team's findings are adding to the growing arsenal of data provided by previous studies that aim to broaden the medical community's understanding of EGS and lead to better treatment and care for EGS patients. For the past 20 years, EGS as a field of study has been evolving to expand its scope by focusing on data collection, quality and performance measurements, evidence‐based guidelines and protocols, and quality benchmarks for continual improvement.
"This epidemiologic study of socioeconomic disadvantage surrounding hospitals provides evidence to stir action that will ensure high-quality and timely access to EGS care across U.S. hospitals, irrespective of rurality and demographics of overall patient population served," says third-year medical student Devon Langston, BA, who is the principal investigator in the study.
Devon's work is funded by an Ohio State College of Medicine Samuel J. Roessler Memorial Medical Scholarship Fund, which supports trainee interest in biomedical research. For Devon, that interest began early, growing up in a poor, predominantly Black neighborhood in Toledo, Ohio. He experienced firsthand the impact of the structural barriers that prevented his grandmother from accessing the specialty health care she needed to thrive, which eventually led to her death from complications brought on by COPD and malnutrition. Finding similar injustices in his neighborhood made it easy to understand why those in the Black community viewed the medical establishment with suspicion. Devon notes that his old neighborhood rated a 100 on the area deprivation scale, the highest percentile category possible, as measured at both statewide and national levels.
These experiences have shaped Devon's worldview and his sense of commitment to improving medical care for disadvantaged communities and promoting diversity and inclusion in medicine, as demonstrated by his trail of research work in the field. Under the mentorship of Ohio State faculty members Heena Santry, MD, MS, associate professor of Surgery and corresponding author on the study, and Kamal Pohar, MD, associate professor of Urology, Devon's research continues to explore how social determinants of health impact patient outcomes in surgical and urological care. In addition, he actively promotes diversity in medicine as a contributing member of such groups as LBGTQIA in Medicine, Black Men in Medicine and the Urology Interest Group. He also serves as a student ambassador for the Ohio State College of Medicine and is a member of the college's Admissions Committee