Greetings Everyone!

Physician-scientists and surgeon scientists are critical to research, innovations and novel therapeutics that improve the health and wellness of our nation. Research today provides hope and the foundation for new treatments and cures for tomorrow.

I am delighted to share that Dean Carol Bradford, MD, MS enthusiastically supports the launching of The Ohio State University (Ohio State) College of Medicine (COM) Physician-Scientist Initiative that leverages the vast clinical expertise of the Ohio State Wexner Medical Center (OSUWMC) and the large, collaborative and multidisciplinary research and educational environment of Ohio State.

I have the privilege of serving as the inaugural Associate Dean for Physician-Scientist Education and Training (PSET). It is an honor and privilege to work with a talented group of physician-scientist faculty educators and administrative staff. The Office of PSET focuses on enhancing the infrastructure and synergizing efforts and resources to engage, recruit, train, support and retain a diverse cadre of physician-scientists across medical and surgical specialties at the OSUWMC. Existing physician-scientist training programs include those that provide biomedical research training experiences for Ohio State undergraduates (ASPIRE), medical students (MDSR, medical student research program), dual degree MD PhD medical students (MSTP, medical scientist training program), internal medicine residents/fellows (PSTP, physician scientist training program) and surgery residents (SSTP, surgeon scientist training program). The physician-scientist initiative includes development of a new umbrella Postdoctoral Physician-Scientist Development Program (PSDP) for residents and fellows across all specialties and a Dean's Physician Scientist Scholars Program (PSSP) to facilitate transition of early career faculty into research careers. Together these programs will provide physician-scientist training, support and community across a full spectrum of career stages.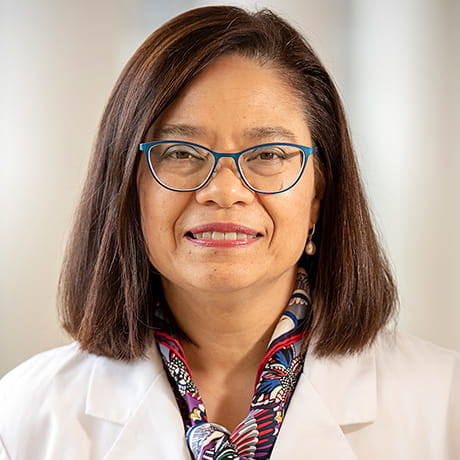 Ginny L. Bumgardner, MD, PhD, FACS
Associate Dean for Physician Scientist Education & Training
Professor of Surgery, Comprehensive Transplant Center
Director, OSU Medical Scientist Training Program
Director, Department of Surgery Research Training Program