As a surgical technologist at The Ohio State University Wexner Medical Center, you'll find yourself in a rewarding career supported by leadership and endless growth opportunities.
We're one of the nation's leading academic health centers and a destination for those who are passionate about making a difference in their patients' lives every single day. Patients come to the Ohio State Wexner Medical Center ready to seek the best care available and a treatment plan that matches their individual needs.
And no matter what department you work in, you'll have direct access to further your career across our entire enterprise at the Ohio State Wexner Medical Center.
Become part of a collaborative team and play an integral part in ground-breaking surgeries that happen only at The Ohio State University Wexner Medical Center in Columbus, Ohio.
Our surgical technologists are highly valued team members who advance in their careers through a clear clinical ladder program and thrive professionally — all while keeping their life in balance through variable scheduling options.
As members of our perioperative team, surgical technologists perform the operating room technician and scrub tech job for various surgical procedures. A clean, streamlined work area for our surgical team leads to better care and outcomes for all of our patients. In addition to these preoperative tasks, we rely on our surgical technologists to assist in intraoperative and postoperative responsibilities.
Bonus for surgical tech jobs
We are offering a $3,000-$5,000 bonus for certified surgical technologists. Eligibility based on start date.
Referral bonus for current employees
Current Ohio State Wexner Medical Center employees are eligible for a referral bonus for recommending a candidate who is hired into certain positions, including surgical technologists.
Interested in joining our team?
Apply now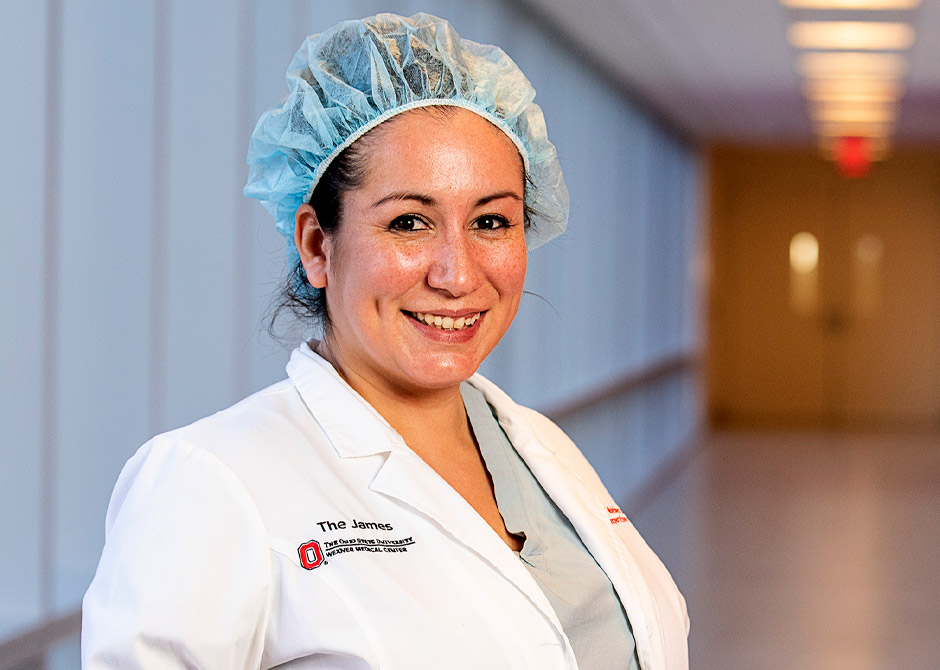 "I have been with Ohio State for just over five years now. Starting in a surgical tech job in 2015, I was promoted to surgical tech supervisor in 2018. The leadership here are some of the most supportive individuals I have ever worked with. They are amazing mentors and are always trying to create new opportunities for growth within our organization."
–Sarah Webber, Surgical Technologist Supervisor
To build a diverse and inclusive workforce, all qualified applicants will receive consideration for employment without regard to race, color, religion, sex, sexual orientation, gender identity, national origin, disability status or protected veteran status. The Ohio State University Wexner Medical Center is an Equal Opportunity/Affirmative Action employer.