Sayoko Moroi, MD, PhD, hopes to implement a genetic approach similar to what's used in many cancer treatments.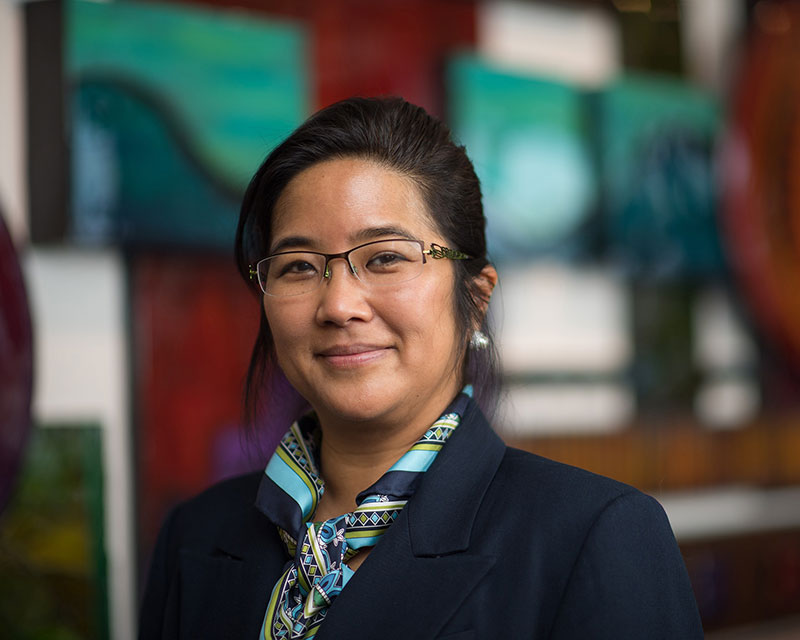 As one of the most-discussed topics in the medical field today, precision medicine often makes headlines in relation to cancer treatment. But Sayoko Moroi, MD, PhD, hopes precision medicine will soon be associated with ophthalmology and, specifically, with treatment for glaucoma.
"There are quite a few cancers now that have genetic signatures pointing to better outcomes for one line of treatment versus another," Dr. Moroi says. "We want to use that same tactic to improve glaucoma outcomes in order to prevent blindness."
Dr. Moroi was recently named chair of the Department of Ophthalmology and Visual Science at The Ohio State University College of Medicine and is set to join the Ohio State team in January 2020.
Ophthalmology's Influence on Genetics
Although precision medicine may be a newer concept for treating glaucoma, Dr. Moroi notes that ophthalmology has had a "significant impact" on gene-based research.
One of the first proteins crystallized was rhodopsin, which comes from the retina. Many studies have also identified genetic factors that can cause blindness from retina deterioration, and the first approved gene therapy to treat an inherited disease was used to treat this rare retinal dystrophy.
"That paved the way for other gene therapy treatments," Dr. Moroi says. "Ophthalmology and vision research are very important in advancing innovative health care and, ultimately, improving people's lives."
Dr. Moroi's Dream
Along with her focus on precision medicine, Dr. Moroi has dedicated much of her career to advancing treatment for glaucoma and preventing glaucoma-related blindness. She's been involved in 40 different research projects that span patient outcomes, glaucoma pharmacology, genetics, intraocular pressure variability and population health.
Dr. Moroi has also served as principal investigator, site principal investigator or co-investigator on more than 30 funded studies from either industry or the National Institutes of Health and National Science Foundation.
As she joins the Ohio State team, she plans to launch a study examining genetic factors in glaucoma patients and how they relate to a patient's response to treatment. She'll be working alongside Raymond Gao, PhD, for this study, which she hopes will lead to more personalized, precise treatment plans for glaucoma patients.
"As we advance our understanding of eye pressure variation and drug response variation, my dream is that patients can be profiled for risk of blindness using a combination of standard glaucoma tests and genetic tests," Dr. Moroi says. "Then, we can combine the clinic-genetic risk score with other data to move quickly and prevent the disease from progressing."