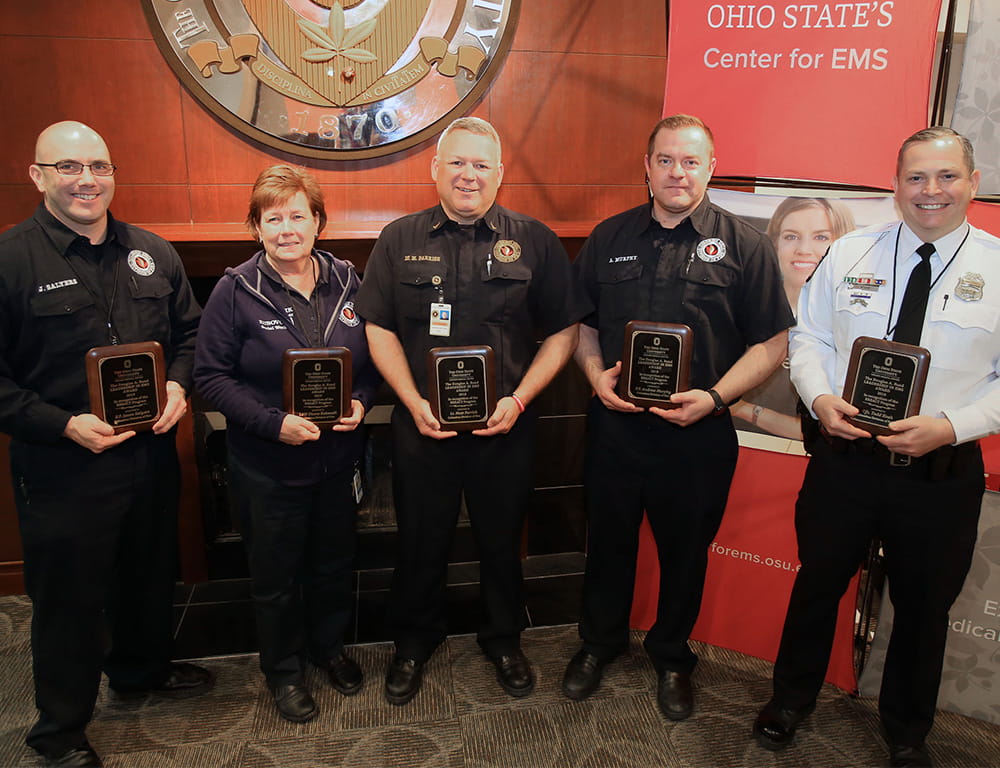 Photo (L to R): Jason Salyers, Diana Kubovcik, Lt. Matt Parrish, Andy Murphy, Todd Koah | Photo credit: James Miller
Members of the Columbus Fire RREACT Team received the Douglas A. Rund Leadership in EMS Award at the Center for EMS' Leadership Development Conference held at the Longaberger Alumni House on Thursday, April 4.
The award is presented annually to recognize outstanding EMS providers or leaders who display the humanistic qualities that are import in emergency medical services. These qualities include leadership, beneficence, empathy, patient care and the ability to teach trainees the art of "paying forward" to agencies and the communities they serve.