Physicians who specialize in voice and swallowing disorders at The Ohio State University Wexner Medical Center are fellowship-trained surgeons. These specialists receive training above the level most ENT specialists receive. Half of the fellowship specialists in all of Ohio can be found at Ohio State's Wexner Medical Center.
Our patients range from anyone who's coughing more than they should be to nationally renowned touring singers with vocal impairment. We see more patients for paradoxical vocal cord motion disorder (PVCMD) – a vocal cord abnormality that mimics asthma – than any other facility in the United States. We're considered among the world's experts on PVCMD, partly because our academic affiliation enables us to conduct research that leads to better diagnosis and treatment.
Where your only option elsewhere may be surgery, we often offer various other safe and effective alternatives. For example, we helped develop an in-office injection procedure that has enabled patients with vocal cord paralysis avoid more invasive surgery.
Conditions
Tests and Treatments
Botulinum toxin

Direct microlaryngoscopy

Esophagoscopy

Flexible endoscopic evaluation of swallow

KTP laser treatments

Laryngoscopy

Swallowing, voice and laryngeal control therapy

Tracheotomy/tracheostomy

Vocal cord injections
Tips from our experts
How can I protect my voice from injury?
Dr. deSilva offers tips for proper vocal hygiene to keep your voice in optimal condition.
Do I need to see a voice specialist?
Dr. Matrka explains when to see a voice specialist and the importance of getting symptoms checked early.
What's causing this chronic cough?
Throat clearing and cough are very common issues. Dr. deSilva explains potential cause of these symptoms and additional problems throat clearing and cough can create.
What does it mean if my vocal cords aren't working properly?
Vocal fold paralysis is when one or more of the vocal cords aren't working properly. Dr. deSilva explains the causes of this common condition and treatment options offered at Ohio State.
What vocal cord issues should I be concerned about as someone who smokes?
Smoking can have lasting effects on the vocal cords. Dr. Matrka explains some of these common vocal issues and Ohio State's expertise in treating them.
Our Providers
Our Speech Language Pathologists - Voice and Swallowing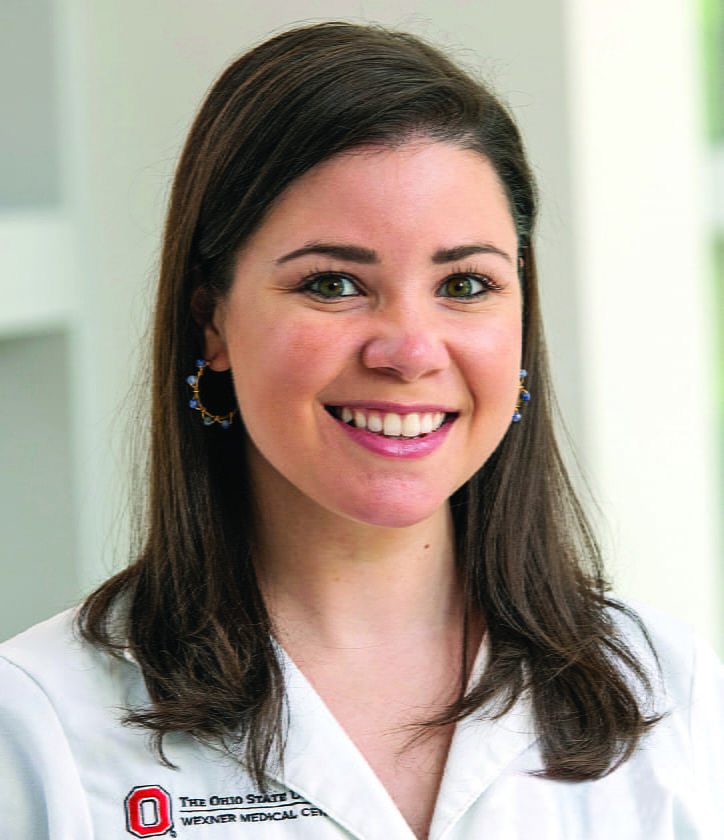 Anna Lichtenstein, MA, CCC-SLP
Speech Language Pathologist
Anna Lichtenstein, MA, CCC-SLP (she/her) is a speech language pathologist in the Ohio State Department of Otolaryngology-Head and Neck Surgery. She earned her Master of Arts in Speech Language Pathology from The University of Toledo in 2015 and received her Bachelor of Science in Speech Language Pathology and Audiology from Miami University in 2013. Anna has been working in the outpatient clinical setting since 2015 and primarily provides gender-affirming voice modification services for the transgender and gender-diverse community. This service helps transgender and gender-diverse individuals find a healthy voice that is more congruent with their gender-identity. Anna received recognition for her dedication to this specialty area in 2020, when she was honored with the Diversity in Business Award through Columbus Business First.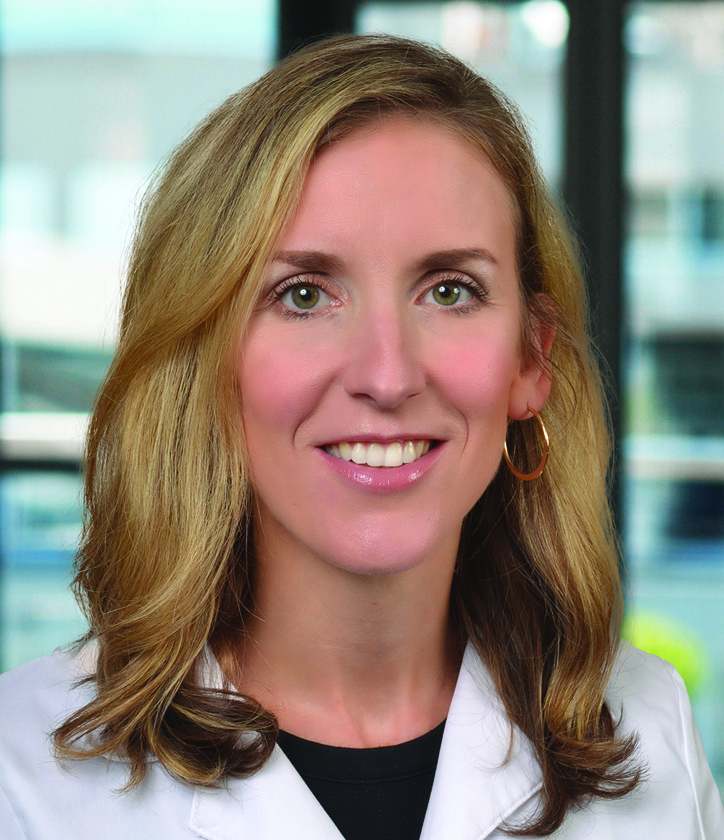 Jennifer Thompson, MA, CCC-SLP
Speech Language Pathologist
Michelle Toth, MA, CCC-SLP
Speech Language Pathologist
Michelle Toth, MA, CCC-SLP, is a speech language pathologist specialized in singing health who has worked with the Division of Voice and Swallowing Disorders for more than 12 years. She received her Bachelor of Music from Wright State University and her Masters of Speech and Hearing Science from The Ohio State University. She enjoys working with all voice and swallowing disordered patients; however, singers remain her passion. She continues to sing within the community and perform professionally as possible.