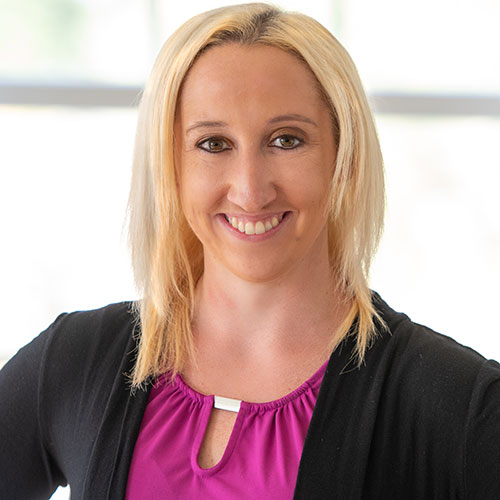 Education:

She graduated from Bowling Green State University with a bachelor of science degree in exercise science and minor in recreation, event planning, and tourism.
Background:

Jenn comes with a background in corporate wellness. She coordinates wellness programs for several corporate partners in the New Albany area, providing quality programming and engaging events for employees to enrich their wellness and work-life balance. She is motivated and passionate about keeping employees happy and healthy in-and-out of the workplace! She truly values building and maintaining relationships with corporate employers. Next time she is onsite, be sure to say hello!
Hobbies:

In her free time she enjoys working out, being with family and friends, spending time outdoors, cooking, and traveling. It is very rare you would see her staying in and sitting on a couch. Jenn is quite the social butterfly and can easily be found out and about in the Columbus area. Outside of the office, she is heavily involved with Columbus Young Professionals Club and with her church activities.