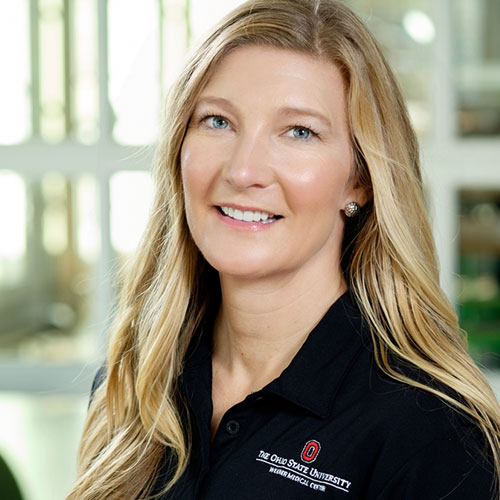 Education: Bachelor of Science in health science, University of Miami, Florida; Master of Science in physical therapy; certified health and wellness coach, Wellcoaches.
Background: I am a board certified specialist in orthopedic physical therapy and have worked with The Ohio State University since 1999. I am currently working towards my Power Pilates certification and I am certified in Mat Pilates.
Hobbies: I enjoy healthy meal planning and cooking for my husband and three sons. I also enjoy TRX, pilates and HIIT (High Intensity Interval Training), along with being a glorified taxi driver and chauffeur for my family.