How does COVID-19 impact upcoming appointments?
During this time of public health concern, Ohio State Spine Care remains open, many appointments may take place via telehealth wherever it's possible and appropriate. For all in-person visits, you can feel confident that our locations are safe. We've taken significant measures to minimize the risk of the spread of COVID-19 and worked tirelessly to ensure that our patients are protected. Please call our office at 614-293-BACK(2225) to schedule. Be sure to visit our special COVID-19 patient and Telehealth webpages for more information.
Delivering long-term solutions to spine problems
Ohio State Spine Care has multiple specialists, diagnostic tools and treatment options housed in one center to care for your spine. The goal of our multidisciplinary team is to help patients return to normal function by providing both non-surgical and surgical solutions to simple and complex spine problems. As part of the Ohio State Neurological Institute, our team is constantly exploring novel approaches for some of the most difficult spine-related medical challenges. Advanced care is offered for congenital, deformity, degenerative, and traumatic spinal disorders.
Expertise
Our team includes board certified, fellowship-trained pain management experts, physical medicine and rehabilitation physicians, neurosurgeons, orthopedic surgeons and neurologists. Our surgeons perform more complex spine surgeries than any other medical center in central Ohio. We collaborate with our physical therapists, radiologists, rheumatologists, endocrinologists, psychologists and nurse practitioners—each who specialize in spine disorders and injuries—to restore you to maximum function.
Patients benefit from the insights and expertise of an entire clinical team that will diagnose the source of pain and help achieve the highest level of function possible with the least-invasive treatment. Patients also have the opportunity to participate in groundbreaking research and clinical trials through our associations with national and international spine organizations.
Our Team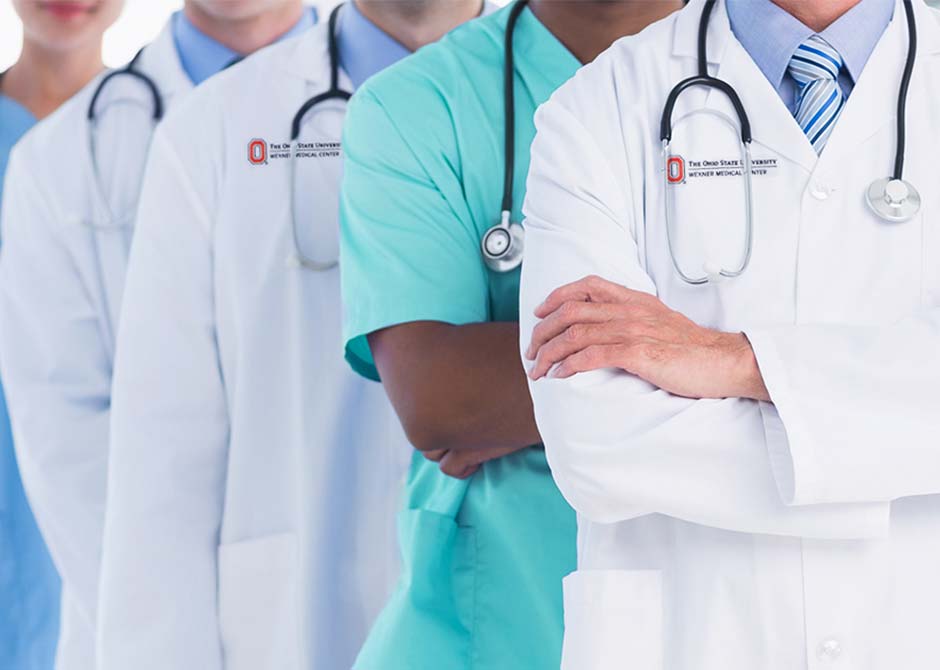 At Ohio State Spine Care, our multidisciplinary team collaborates to provide cutting-edge patient care while researching the latest treatments and discoveries.
Research and Clinical Trials
Research and Clinical Trials