Advancing science through transformative clinical research
Clinical research enables our medical professionals to understand mechanisms that lead to new solutions. Once those solutions are developed, clinical trials ensure they are safe and ready for use among those who need them.
Douglas Scharre, MD
Early detection of Mild Cognitive Impairment (MCI) and dementia using cognitive assessments, biomarkers, and functional neuroimaging.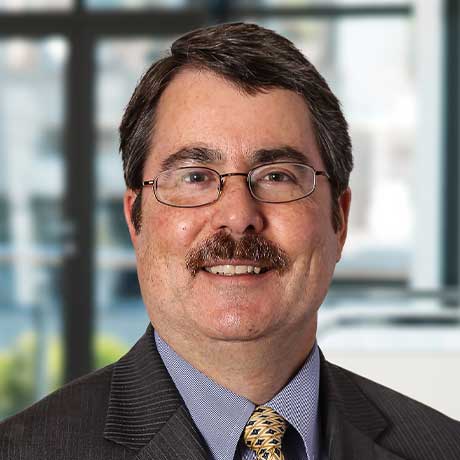 The Ohio State University Memory Disorders Research Center is working on groundbreaking research projects with the very real potential to help patients afflicted with cognitive disorders and dementia. Researchers study drugs designed to remove tau and amyloid (both proteins that are toxic and kill brain cells) from the brains of patients with Alzheimer's disease and mild cognitive impairment. Aducanumab is being submitted in 2020 to the FDA for consideration for approval for patient use. An innovative approach to treat Alzheimer's disease with low intensity focused ultrasound is being investigated. Researchers also are testing new drug treatments for those with Lewy body disease and are conducting a study to discover novel imaging and sleep characteristics that will help with early diagnosis. Additional clinical trials are underway to study treatments to improve brain health and problem behaviors seen in dementia.
Jan Schwab, MD, PhD
Protection of the intrinsic recovery potential after spinal cord injury, resolution of inflammation in the lesioned CNS, control of the CNS on the immune system, and disease modifying factors hindering neurological recovery.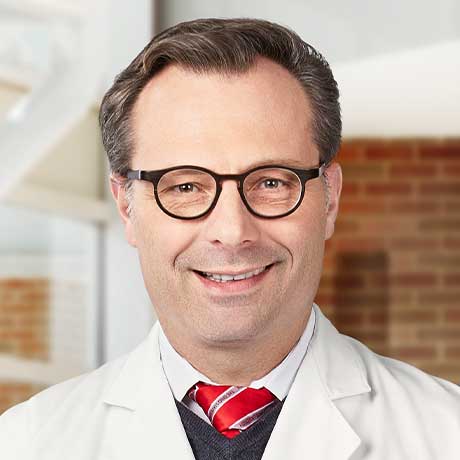 Dr. Schwab aims to improve neurological recovery and outcomes in spinal cord injured patients. He is site PI of a first-in-human interventional trial testing a biologic drug for safety and putative capacity to improve neurological function in patients after chronic spinal cord injury. Nerve fiber (axon) outgrowth is hindered by molecular stop signs surrounding the injured spinal nerve fibers. Blocking the receptor to which those stop signs can bind is the main neurobiological rationale to reverse axonal growth inhibition, and it's mediated by NoGo Trap (Axer‐204, Nogo Receptor decoy, hNgR1(310)ecto‐Fc Ala Ala). NoGo Trap is a biologic drug injected into the intrathecal space and has been developed through NIH funding by the Bridging Interventional Development Gaps (BrIDGs) program. Conducted by a multidisciplinary team, Ohio State has been the first site nationwide to apply NoGo Trap (www.clinical.trials.gov under NCT03989440). The Ohio State University is designated by the National Institute on Disability, Independent Living, and Rehabilitation Research (NIDILRR) as a Model System for spinal cord injury, for which Dr. Schwab serves as PI.
Bakri Elsheikh, MD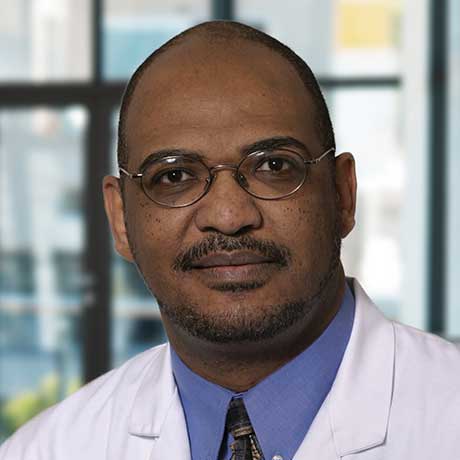 Dr. Elsheikh's main clinical research focus is the study of outcome measures and experimental therapeutics in individuals with neuromuscular disease—in particular, spinal muscular atrophy (SMA) and muscular dystrophies. Dr. Elsheikh holds a particular interest in the field of electro-diagnostic studies' role as an outcome measure in clinical trials, and a special interest in autoimmune neuromuscular disorders such as myasthenia gravis, autoimmune inflammatory neuropathies and myositis.
Sandra Kostyk, MD, PhD
Improving our understanding of neurodegenerative disorders, exploring new symptomatic treatment options, and studying potential disease modifying treatment strategies.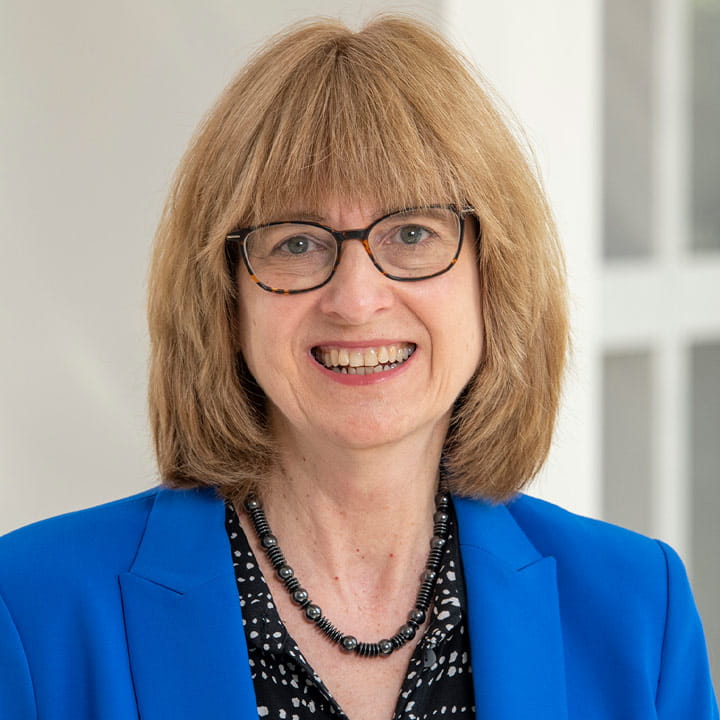 Dr. Kostyk's research team is using novel approaches to treat Parkinson's disease and Huntington's disease. Working closely with neurosurgeon colleagues, these scientists are studying the safety and effectiveness of using modified viral vectors to transfer genes into the brains of individuals with these disorders. They're currently enrolling individuals with advanced Parkinson's disease who have motor fluctuations in a study aimed at replacing an enzyme that's essential for converting levodopa to dopamine, a molecule that deficient in Parkinson's disease. They're also starting a new trial transferring a gene that will help brain cells produce GDNF, a growth factor that has the potential to benefit Parkinson's patients and and slow the course of the disease. And they're participating in a novel approach to modify the course of Huntington's disease by the infusion of a viral vector linked to a gene that can silence the mRNA instructions that make the Huntingtin protein that causes this devastating disorder.