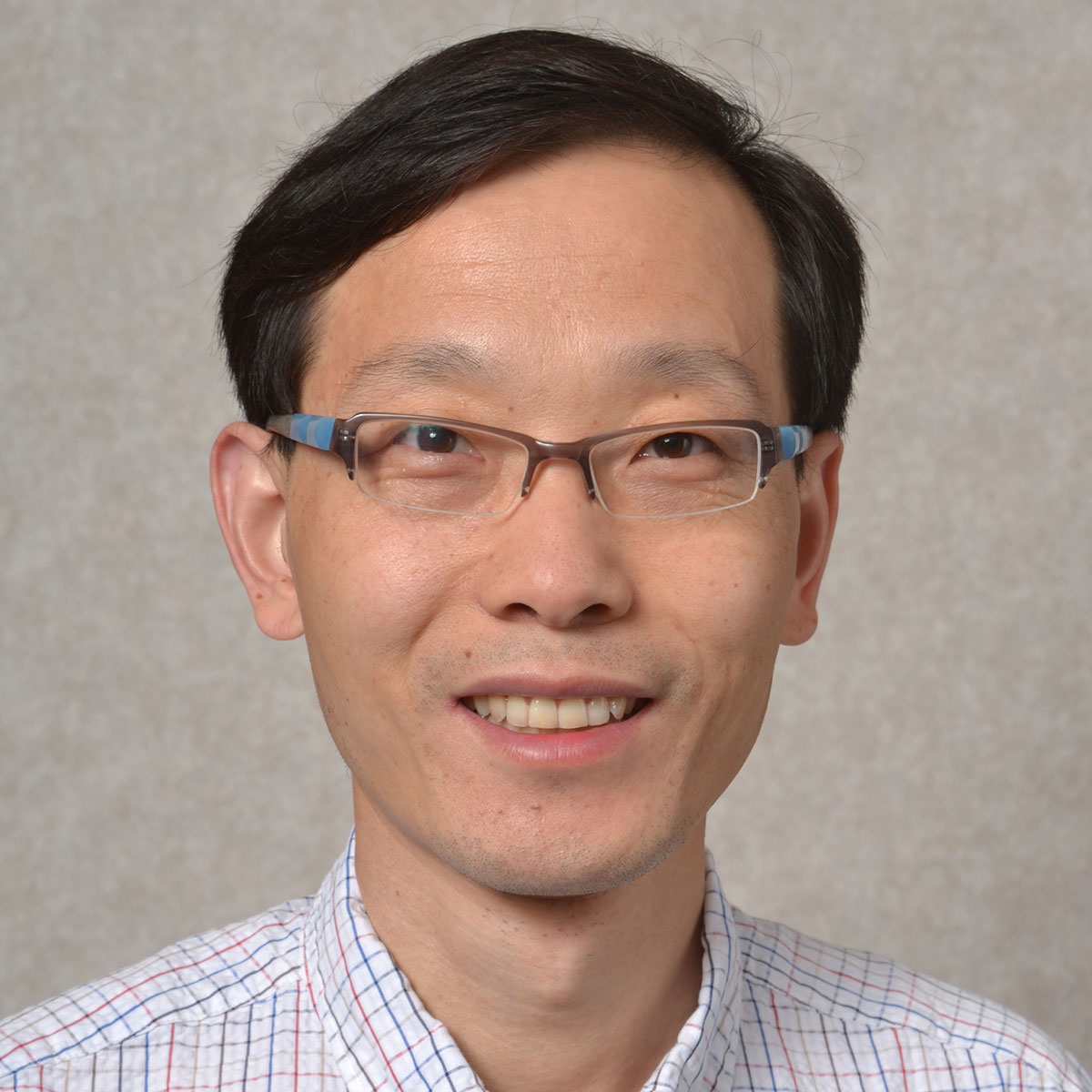 Assistant Professor, Department of Neuroscience
616 Biomedical Research Tower
460 W. 12th Ave, Columbus, OH, 43210
Tel: (614) 293-6810; Fax: (614) 292-7544
Hongjun.Fu@osumc.edu
Research Interests: Alzheimer's disease and other tauopathies
Current Research: One of the fundamental questions common to all of the neurodegenerative diseases is why a particular disease targets specific neuronal populations? In early Alzheimer's disease (AD), distinct subgroups of neurons in layer II of the entorhinal cortex (EC) and the CA1 region of the hippocampus are particularly vulnerable to degeneration, while other cortical and hippocampal cell populations do not show pathological signs at this disease stage. Dr. Fu's research focuses on understanding which subtypes of neurons are vulnerable to tau pathology in early AD and other tauopathies as well as the molecular and cellular mechanisms underlying the selective neuronal vulnerability. In particular, they are interested in investigating the role of cell-autonomous (neurons) versus cell non-autonomous (microglia and/or astrocytes) effects as well as aging in selective vulnerability to proteinopathies in neurodegenerative diseases.

In ongoing studies, they are examining: 1) which subtypes of neurons are vulnerable to tau pathology in early AD and other tauopathies; 2) why WFS1-expressing excitatory neurons are vulnerable to tau pathology in early AD; 3) what's the role of ER stress pathways in the selective neuronal vulnerability to tau pathology; and 4) what's the role of glial cells in the selective neuronal vulnerability to tau pathology.

The long-term goal of these studies is to identify the molecular determinants underlying the selective neuronal vulnerability of neurodegenerative diseases and to develop effective therapeutics targeting identified molecular determinants for preventing, treating and/or delaying the progression of those diseases.

Research Techniques: They take advantage of a multidisciplinary approach that combines neuropathological, neurobehavioral, confocal and light-sheet microscopy, biochemical, mouse genetic, molecular and cell biological approaches together with single cell transcriptomics and single molecule fluorescent in situ hybridization.

Highlighted publications
1. Fu H, Li W, Lao Y, Luo J, Lee NT, Kan KK, Tsang HW, Tsim KW, Pang Y, Li Z, Chang DC, Li M, Han Y. Bis(7)-tacrine attenuates beta amyloid-induced neuronal apoptosis by regulating L-type calcium channels. J Neurochem 2006; 98:1400-1410.
2. Fu H, Dou J, Li W, Cui W, Mak S, Hu Q, Luo J, Lam CS, Pang Y, Youdim MB, Han Y. Promising multifunctional anti-Alzheimer's dimer bis(7)-Cognitin acting as an activator of protein kinase C regulates activities of alpha-secretase and BACE-1 concurrently. Eur J Pharmacol 2009; 623:14-21.
3. Fu H, Liu B, Frost J.L. & Lemere C.A. Amyloid-beta Immunotherapy for Alzheimer's Disease. CNS Neurol Disord Drug Targets 2010; 9:197-206. PMCID: PMC2895488.
4. Fu H, Liu B, Frost JL, Hong S, Jin M, Ostaszewski B, Shankar GM, Costantino IM, Carroll MC, Mayadas TN, Lemere CA. Complement component C3 and complement receptor type 3 contribute to the phagocytosis and clearance of fibrillar Abeta by microglia. Glia 2012; 60:993-1003.
5. Fu H, Hussaini SA, Wegmann S, Profaci C, Daniels JD, Herman M, Emrani S, Figueroa HY, Hyman BT, Davies P, Duff KE. 3D visualization of the temporal and spatial spread of tau
pathology reveals extensive sites of tau accumulation associated with neuronal loss and recognition memory deficit in aged tau transgenic mice. PLoS One, 2016; 11(7):e0159463. PMID: 27466814. PMCID: PMC4965059.
6. Fu H, Rodriguez GA, Herman H, Emrani S, Nahmani E, Barrett G, Figueroa HY, Goldberg E, Hussaini SA, Duff KE. Tau pathology induces excitatory neuron loss, grid cell dysfunction, and spatial memory deficits reminiscent of early Alzheimer's disease. Neuron 2017; 93(3):533-541.e5.
7. Vo MN, Terrey M, Lee JW, Roy B, Moresco JJ, Sun L, Fu H, Liu Q, Weber TG, Yates JR 3rd, Fredrick K, Schimmel P, Ackerman SL. ANKRD16 prevents neuron loss caused by an editing-defective tRNA synthetase. Nature 2018 May;557(7706):510-515.
8. Fu H, Hardy J, Duff KE. Selective Vulnerability in Neurodegenerative Diseases. Nat Neurosci, invited review (in press).
Grant Support
NIH/NIA 1K01 AG056673-01 Hongjun Fu (PI) 07/15/2017 – 03/31/2022
Investigating the vulnerability of WFS1-expressing excitatory neurons to tau pathology in early Alzheimer's disease

Alzheimer's Association, AARF-17-505009 Hongjun Fu (PI) 04/01/2017 – 03/31/2020
Identifying neurons vulnerable to tau pathology in early AD