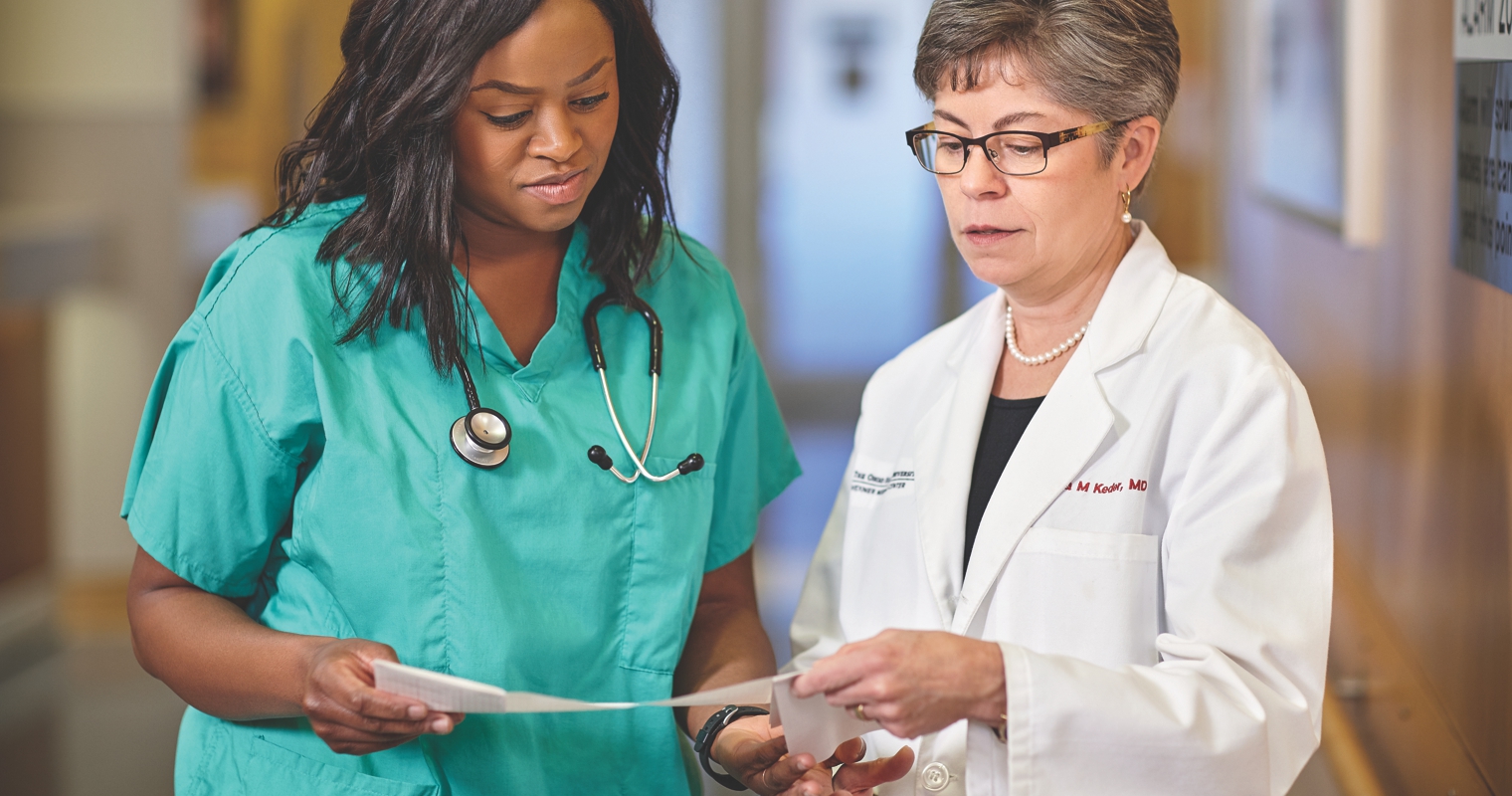 The Ohio State University Wexner Medical Center's Gynecology program addresses a broad range of women's health issues. From general gynecological care to urology, oncology and reproductive endocrinology, we're committed to being your health care partner at every stage of life. And because we have access to the resources of a top-ranked academic medical center, you'll received state-of-the-art care from highly trained, dedicated physicians.
Through the Gynecology program at The Ohio State University Wexner Medical Center, we care for women throughout each stage of life. Women come to us for female wellness and reproductive issues ranging from annual exams, to infertility, to gynecological cancer, to pelvic floor disorders, to diseases of the cervix or vulvar, to menopause.
U.S. News & World Report ranks Ohio State among the best hospitals in the nation for gynecology, which is ranked 46th.
Well-Woman Care

Colposcopy Clinic

Vulvar Clinic

Contraception and Family Planning Clinic

Gynecological Laparoscopic and Robotic Surgery

Menopause Clinic

Sexual Health Clinic
Conditions We Treat
Tips from our Experts
Katherine Strafford, MD
​The recommended age for a first pap smear is 21. An Ob/Gyn can then guide appropriate care throughout a woman's reproductive years, during pregnancy and into menopause. While pap smears are often no longer necessary after age 65, concerns with pelvic health, ovaries and the uterus remain throughout a woman's life.
Brett Worly, MD
Brett Worly, MD, encourages patients to have an evaluation with a gynecologist to review their birth control options to see what is the safest and most effective choice.
Lisa Keder, MD
Lisa Keder, MD, an Ob/Gyn at The Ohio State University Wexner Medical Center, explains the importance of pre-conceptual planning and what women can do to promote a safe pregnancy and healthy baby.
Katherine Strafford, MD
Some patients may be nervous about their first time visit to the Ob/Gyn. Dr. Strafford reassures patients by explaining what a first visit usually entails. Don't hesitate to make that first time visit — an Ob/Gyn can help with heavy or irregular menstrual cycles, contraceptive needs, screening or other medical concerns.
Brett Worly, MD
​Brett Worly, MD, is part of a female sexual dysfunction clinic at Ohio State where a multidisciplinary team evaluates and provides treatment for women experiencing sexual dysfunction.
Katherine Strafford, MD
​The Human Papillomavirus, or HPV, is an extremely common virus transmitted through sexual contact. Dr. Strafford, MD, explains the virus' connection to cervical and other cancers, the importance of vaccination for individuals younger than 26, and the vaccine's required dosing schedule.
Our Providers