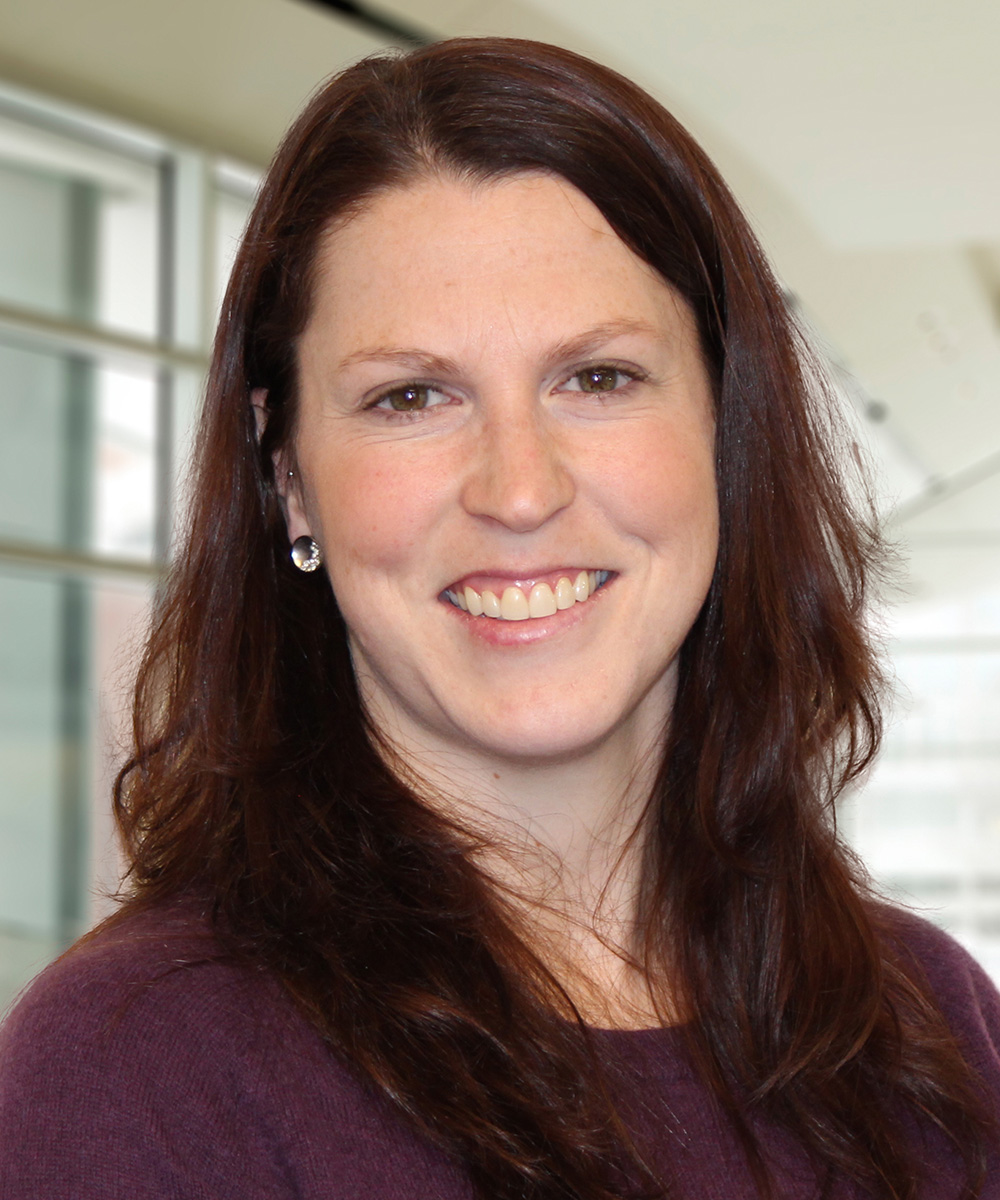 Education
Bachelor of Science, Education, Sports Medicine/Athletic Training, The University of Akron, 2003
Bachelor of Arts, Dance, The University of Akron, 2004
Master of Science, Education, Exercise Physiology/Adult Exercise, The University of Akron, 2005
Experience and Interests

Hope Davis-Coen has been a student of dance since the age of five. Following an injury that put her on complete bed rest, she knew she wanted to help dancers. Pursuing her passion for dance and medicine with a dual degree, she graduated Magna Cum Laude in both BA in Dance and BS in Athletic Training from The University of Akron.
She has been working as a performing arts-specific athletic trainer since 2003; she has been part of the Sports Medicine Performing Arts Medicine team since 2008 and subsequently became a team leader for the program in 2012. Hope was a former dancer and remains an active member of the performing arts community, serving on Ohio State's Medicine in the Arts board, Chair of Medicine in the Arts roundtable, advisor for the dance portion of Humanism in Medicine. Hope has been the head athletic trainer for BalletMet since 2008, she can often be found backstage treating company members. Prior to her time at Ohio State, Hope was the head athletic trainer for The University of Akron Dance Department from 2003-2007.
Hope is a frequent presenter, speaking to dancers, instructors, and health care professionals, including presentations at the International Association for Dance Medicine and Science, National Athletic Trainer's Association, Ohio Athletic Trainers' Association, American College of Sports Medicine, and Capital City Sports Medicine Symposium. She has been interviewed on WOSU, Columbus Dispatch, and Good Day Columbus. Mrs. Davis-Coen has also been published in Journal of Dance Medicine and Science, Dance Magazine, Columbus Dispatch, and Pointe Magazine. She went on to do specialty training in pilates through Balanced Body, manual therapy, Graston, Chinese cupping, active-release and dry needling.