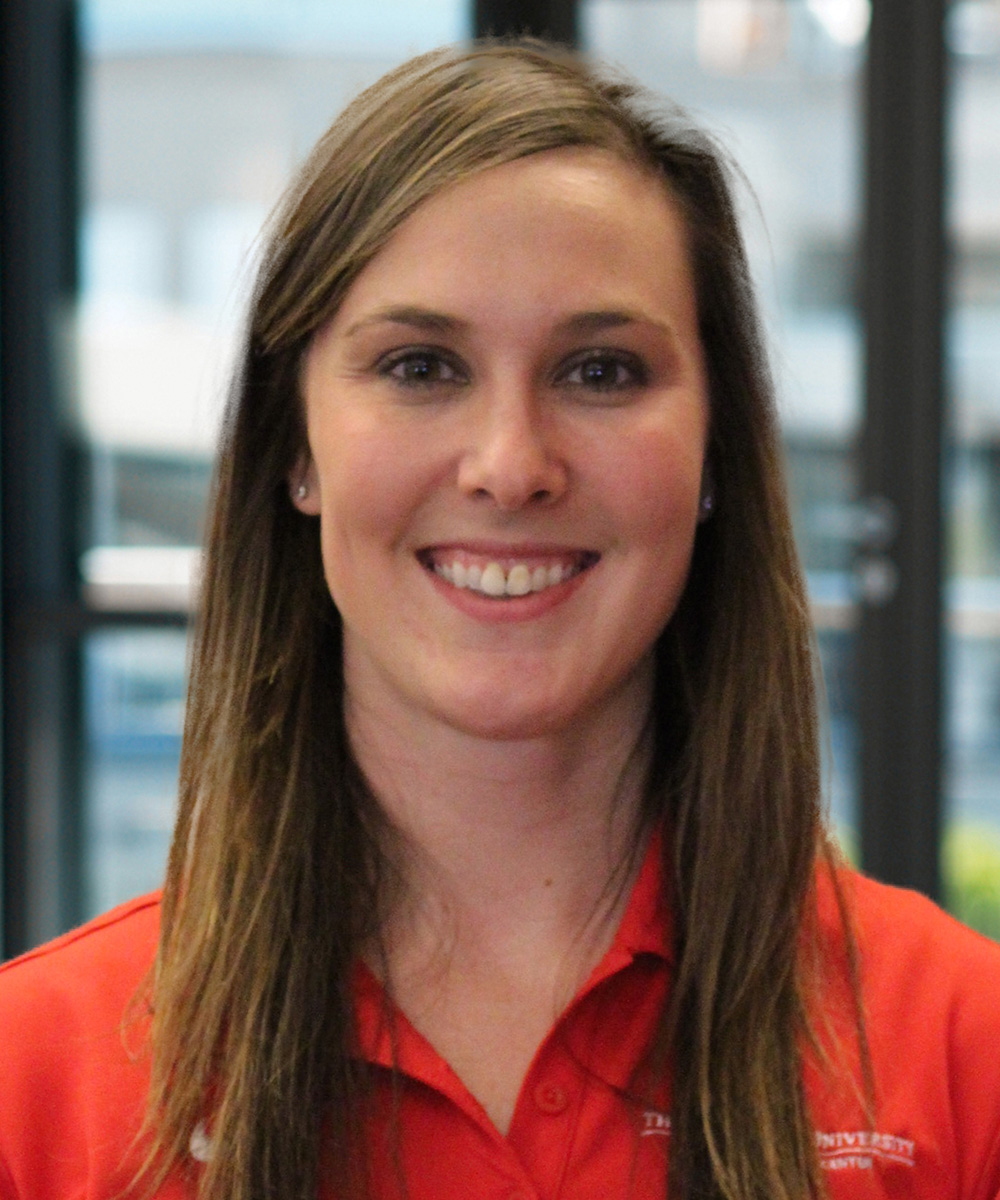 Education
Bachelor of Science, Exercise Science, The Ohio State University, 2007
Doctorate, Physical Therapy, The Ohio State University, 2010
Board certified specialist in orthopedic physical therapy, 2014
Experience and Interests
Elizabeth works at our Dublin location and enjoys focusing on functional movement screening and assessment for rehabilitation and treatment of upper and lower extremity injuries. She is an active member with the Endurance Medicine Team, Knee Outcome and Hip Outcome Teams. She has completed training for dry needling through Myopain Seminars. Her clinic specialties include a focus on dry needling, video running gait analysis and functional movement assessment. In addition, she has a clinical interest in foot and ankle biomechanics and performs custom orthotic fittings.
Elizabeth was a gymnast for nearly two decades, culminating in her role as a varsity gymnast with The Ohio State University. As a former college athlete, Elizabeth is familiar with the physical requirements and demands associated with gymnastics and elite-level athletes.
In addition to her clinical roles, she is also a faculty member and clinical mentor with Ohio State's Orthopedic Physical Therapy Residency program.