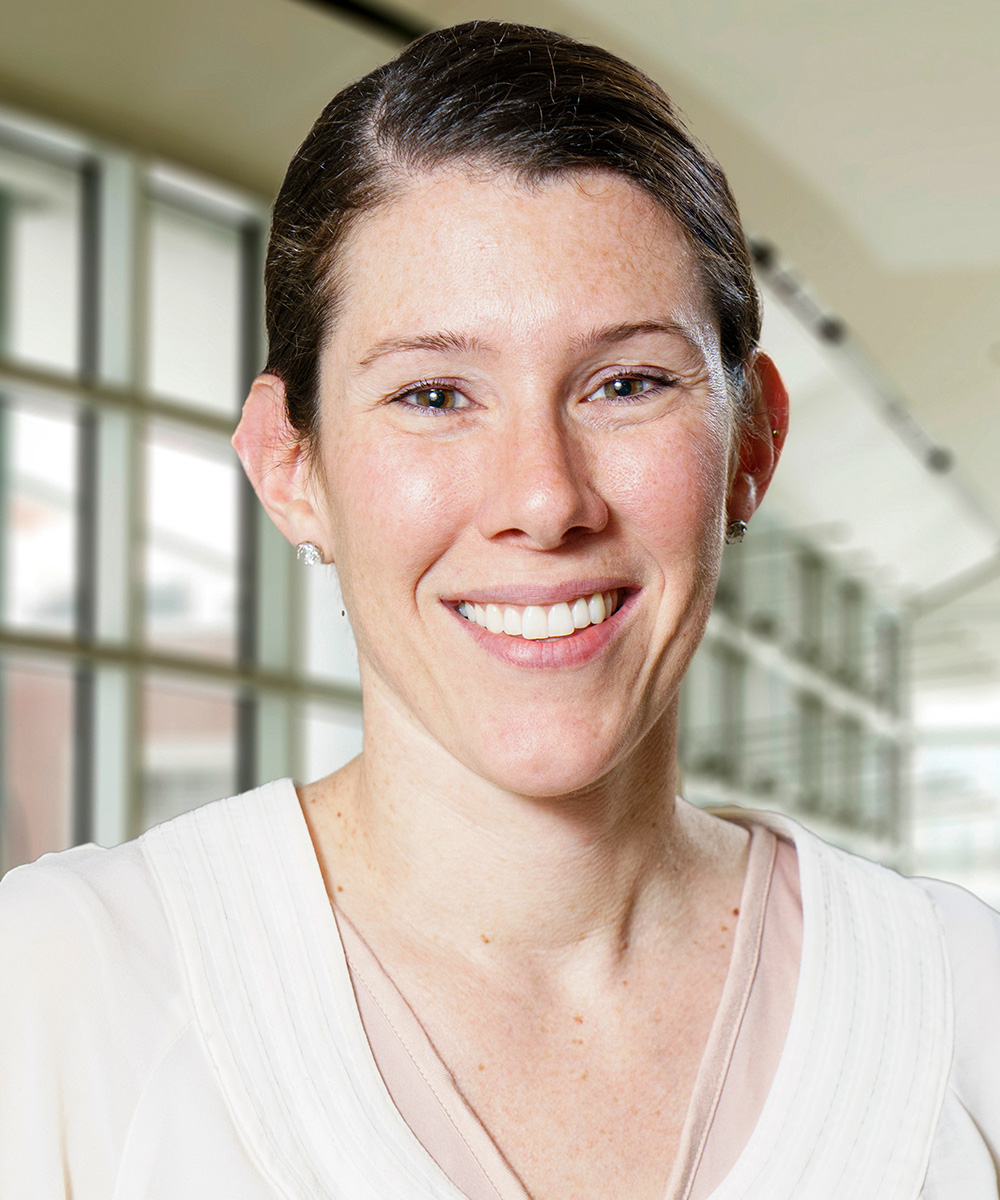 Education
Bachelor of Science, Pre-Physical Therapy, Springfield College, 2002
Master of Science, Physical Therapy, Springfield College, 2003
Doctor of Philosophy, Biomechanics and Movement Science, University of Delaware, 2011
Board certified specialist in orthopaedic physical therapy, 2010
Experience and Interests
Stephanie joined The Ohio State University in July 2011 as a post-doctoral researcher. She is currently funded by the NIH's Clinical and Translational Science Award to The Ohio State University (KL2TR001068), Ohio State's Center for Clinical and Translational Science and the David Berger Memorial Fund to evaluate patient-centered markers of whole hip joint pathology and functional disability in patients following hip arthroscopy for femoroacetabular impingement.
Dr. Di Stasi has been treating injured athletes at all levels of competition since 2003 and continues her clinical work part-time at the Ohio State campus, treating patients with a variety of sports and orthopedic injuries. She is a member of our hip outcomes and ACL injury prevention teams, both of which represent collaborative, multidisciplinary clinical outcomes research efforts between clinical scientists, orthopedic surgeons, rehabilitation specialists and engineers.
Dr. Di Stasi is a member of the Sports, Orthopaedic, and Research Sections of the American Physical Therapy Association (APTA), American Society of Biomechanics and the American College of Sports Medicine. She holds an assistant professor appointment in Ohio State's Department of Orthopaedics and School of Health and Rehabilitation Sciences.
Her clinical research interests include hip and knee injuries, physical therapy and rehabilitation outcomes, prevention of disability following injury, motion analysis and biomechanics.