Suffering from the same incurable lung disease that took his father, Frank is looking for answers.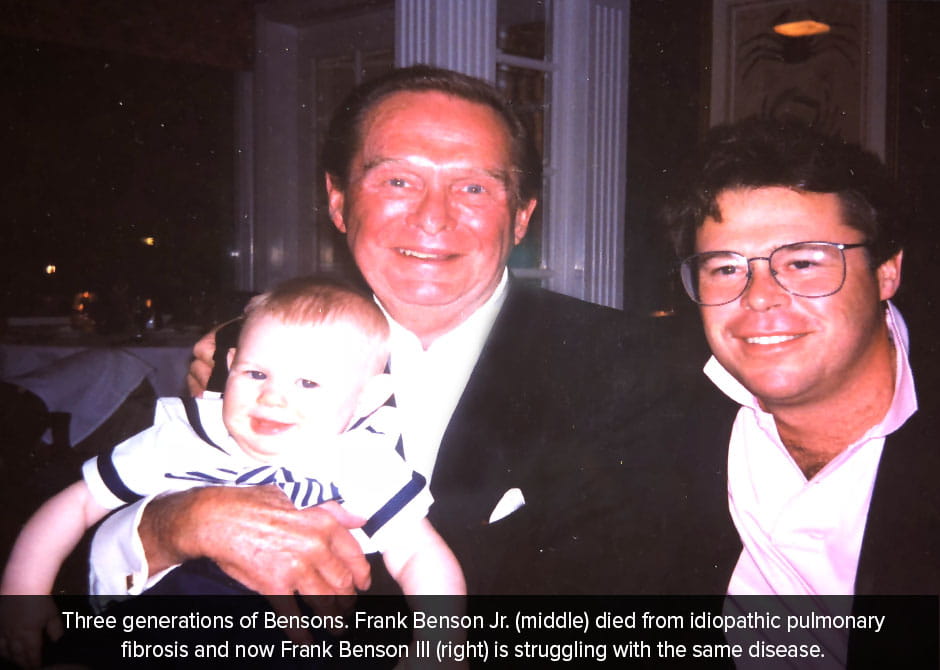 "It was earth-shaking news"
When Frank Benson reflects on his father's death 25 years ago, he thinks largely about all the uncertainty attached to it.
Doctors knew that Frank's dad suffered from a form of lung disease, but the exact cause was unclear. Some speculated that the Army veteran, a Purple Heart recipient who took part in the invasion of Normandy on D-Day, had been exposed to toxins during World War II. Others pointed to his lifelong smoking habit.
Frank's father died at 68 of idiopathic pulmonary fibrosis (IPF), a chronic, incurable disease that destroys lung function. About 5 million people worldwide suffer from IPF, and a patient generally survives about four years after diagnosis.
Frank, 66, of New Albany, now finds himself facing the same struggle his father did. He was diagnosed with IPF in 2016.
"It was earth-shaking news," he says. "But at the same time, you have to keep a very positive attitude, which I keep trying to do. It's emotional, because I have four children."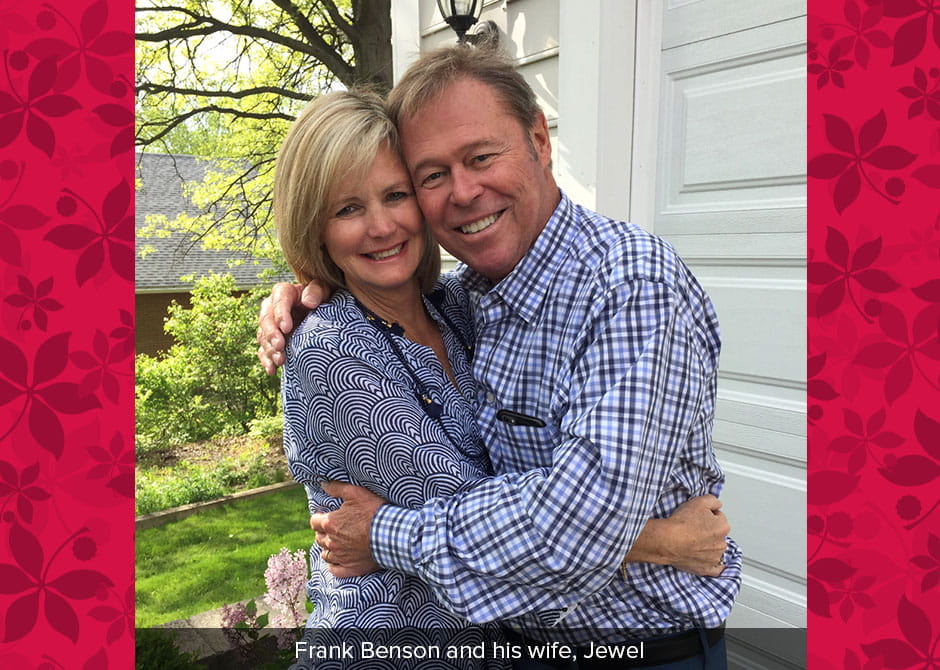 "Awareness is number one"
IPF primarily affects people over 60, and as such, research into it has historically lagged that of other diseases such as cancer and HIV, which affect younger patients. But now there is reason for optimism.
The first effective treatments to slow the disease's progression were approved by the FDA about four years ago, and recent advancements in genetic testing have made it possible for researchers to better understand the genetic component that causes IPF.
"This has raised the public awareness of the disease, and also led to more patients being diagnosed," said James Allen, MD, a pulmonologist at The Ohio State University Wexner Medical Center. "In the past, many physicians had a belief that it wasn't worth pursuing diagnosis of an inevitably fatal disease that there were no treatments for."
Dr. Allen, who also treated Frank's father early in his medical career, had a conversation with Frank and his wife, Jewel, that led to more action being taken to address IPF.
"Dr. Allen told us that research for lung disorders, particularly toward IPF, is 20 years behind heart and cancer. The numbers are staggering. That woke Jewel and I up," Frank says.
Researchers at The Ohio State University Dorothy M. Davis Heart and Lung Research Institute have begun examining the link between family history and IPF. Frank and Jewel have established a fund at Ohio State to advance this research, and two top researchers have come to Ohio State to study IPF.
"Awareness is number one, and through awareness we hope that we can raise funds for research to save lives," Jewel says.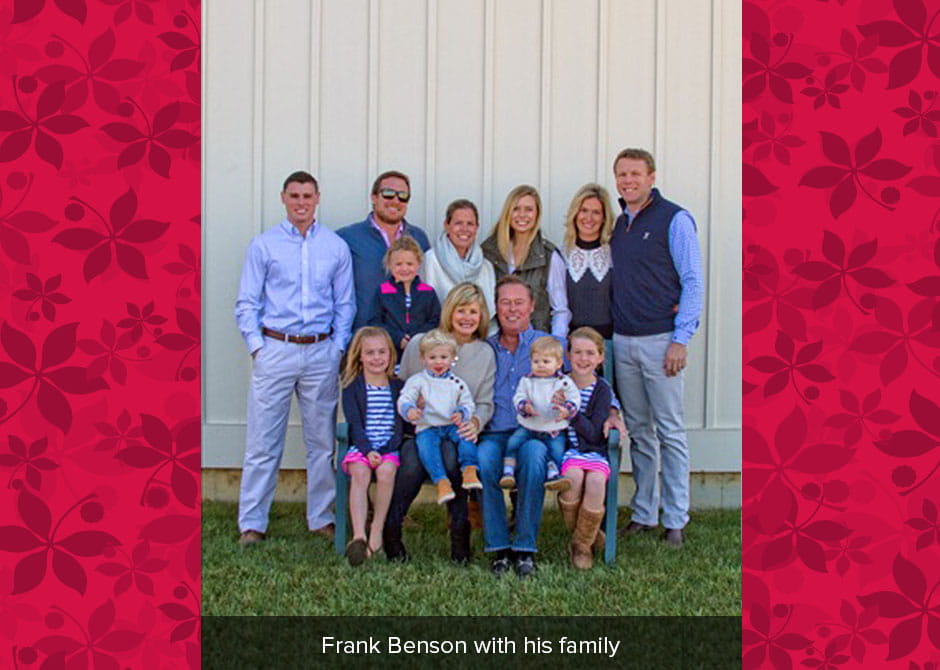 "I'll do whatever it takes"
For now, Frank hopes that he may benefit from a lung transplant, an option that wasn't considered when his father was suffering from IPF. About a third of lung-transplant recipients are patients with IPF now, largely thanks to changes in transplant policies that accommodate older patients.
He's also making the most of his time with his children and six grandchildren, enjoying the outdoors in northern Michigan and taking in Jimmy Buffett concerts – something he's done 35 times in 40 years.
And he's passionate about finding a cure for the disease that has so heavily afflicted his family.
"I'll do whatever it takes," he says. "I'll go around the world to make it happen."
How you can help
Donate Online
Make a gift online to support Frank's fund
Donate by Mail
The James/Wexner Medical Center Development Office
c/o The OSU Foundation
PO Box 710811
Columbus, OH 43271-0811
Share