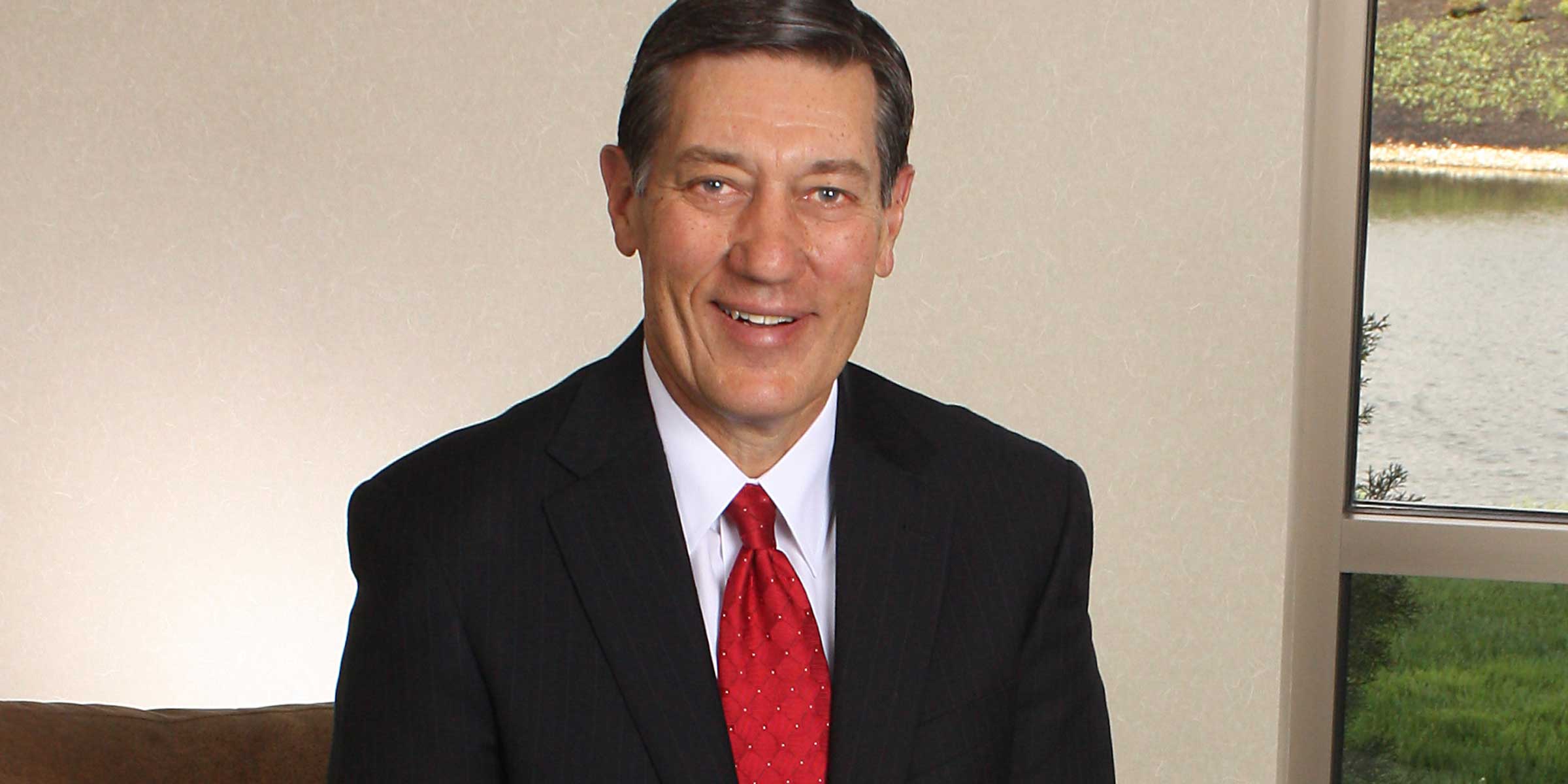 Few football teams that compete in the NCAA's Division III –reserved for its smallest schools – have fans who fly in from out of state for all of their games.
The University of Dubuque has such a fan, and it's a testament to how far Joe Chlapaty will go to support something that resonates with him.
The university, which enrolls about 2,000 students, and its football program hold a special place in Joe's heart. A Chicago native, he played for the Spartans because legendary Notre Dame coach Ara Parseghian "wasn't calling," he quips.
A successful business career afforded Joe many opportunities, including the chance to be philanthropic. But he says he left himself just one extravagance.
"I've never been comfortable with the idea of living ostentatiously, other than one thing: I got an airplane. And that's because I use it to go to all the Dubuque football games, and to visit my grandkids," he says.
That level of support has been evident at other institutions that Joe believes in. A longtime supporter of numerous causes, especially those that serve children, he has recently made a generous gift to support The Ohio State Heart and Vascular Center.
"I felt a visit to Ohio State demonstrated a lot of very good work going on, but not perhaps with the recognition. They're doing wonderful things," he says.
After suffering a stroke in 2011, Joe was diagnosed with atrial fibrillation. At Ohio State, he has been treated by Dr. John Hummel, an electrophysiologist at the Richard M. Ross Heart Hospital.
But the team at Ohio State, including Dr. Peter Mohler, vice dean for research at the College of Medicine, and Dr. Thomas Ryan, executive director of the Richard M. Ross Heart Hospital, also has given Joe additional hope that his atrial fibrillation can be controlled.
"They believe there's an opportunity to level this off, or correct more significantly the atrial fibrillation. They've been very good about taking care of me."
The research made possible by an academic medical center has been another source of optimism for Joe. He is undergoing genetic testing to determine whether his children might be at risk of inheriting atrial fibrillation, or any other heart disorders, from him.
Joe hopes that his philanthropic investment in Ohio State can serve as an example to others. "Because of my situation and the very caring treatment I received, I thought, 'Why not do something that's noble?'"
"That gift alone isn't going to cure atrial fibrillation. It's a means of hopefully encouraging other people to participate in the program."